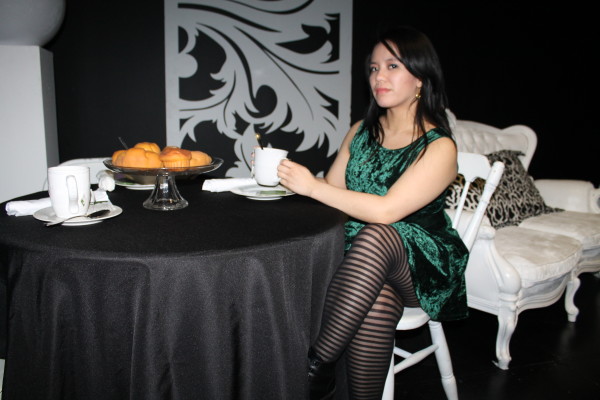 Summer is a fixture in the Jersey City culture scene, she is a culture writer for the Jersey Journal, and is always out there covering the scene all over JC. I met her when I started this blogging journey and we instantly connected. We are both small and cute so it's only natural we would get along!! #lovethyself
People expect us to have some sort of rivalry given the fact that we both sort of do the same thing; write about all the cool shit happening in Jersey City… but it's actually the opposite. We both have a mutual respect and appreciation for each others work. I read her articles, and she reads mine, and we've even collaborated on a fun holiday spread for the Jersey Journal. It's a cool thing. Whenever I run into her at events, we exchange tips, we high five and go about our duties. During the Studio Tour, I remember running into her on the street and we basically vented on how overwhelming the whole thing was!! She's a rad chick.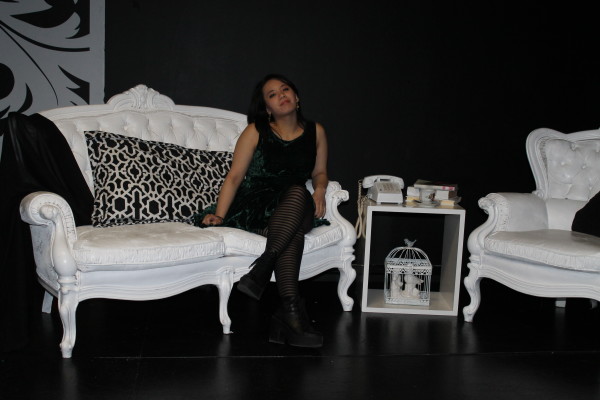 Summer is not only a journalist, she is also an extremely talented actress, writer and director… A few months ago she had her own show which I unfortunately missed, so when she reached out with her new installment; "In Full Color" a Womans History Month celebration, I immediately set up time to interview her and get the background story on this show happening at Art House Productions.

What's your name? Summer Dawn Hortillosa
What do you do? I am a journalist for the Jersey Journal and I am also a playwright, director and actress.
Can you tell me about this show? It's called "In Full Color" and it features 13 women of color sharing their stories. We have 11 performers, two of our writers have two local actresses doing their piece, and they are from Hudson County…. Jersey City, we also have people from Newark, NYC… so we have a great diverse wonderful batch of talented people and it's really exciting.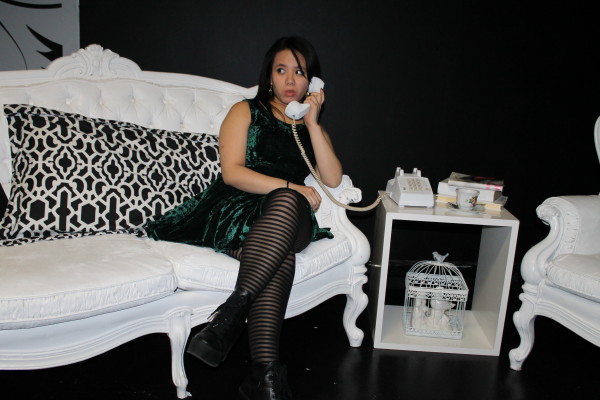 Can you tell me more about the stories they are telling? We actually just had a woman named Ines Garcia come in and she just rehearsed her piece which is called "The Interview" and it's about a woman who is accused of being a terrorist and it's actually a very interesting piece that asks a lot of universal and national questions.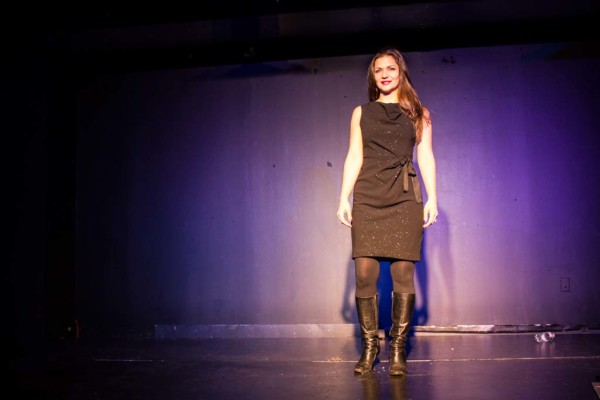 We have a piece called "My Puerto Rican Mother" by Yvonne Hernandez who is a very popular playwright and actress in this area. It tells a funny story about how she goes to her Irish friends home as a teenager and realizes that American families do things a little differently… they don't keep their dogs in their yard, or in the house chained to a radiator which I thought was funny.
My piece is about how a lot of men who try to hit on me or date me, have a thing for Asians and actually say racist things about Asians in the heat of their "yellow" fever.
The show has a little bit of everything, some of the pieces are hilarious and just very funny slices of life, especially some of the anecdotes of family and about dating. I think there is also some things that are more relatable…I think people will come in and they will understand some things about different walks of life that maybe they haven't thought about before. They will find as unique as we all are we have things in common. They will leave feeling good. It's a funny "feel good" show.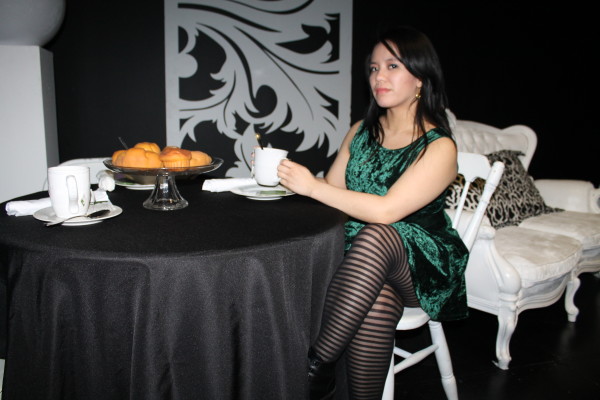 How did the concept come about? My production company, 68 Productions, has been around since 2011 and has mostly been producing my original work. We work hard to present diverse casts and give opportunities [and a voice] to people of color. Our mission is to create work by and for ethnically diverse people. I founded it with my good friend Liliane Wolfe, and the two of us are actually treading the line between Asian and Spanish.
We have our own interest in racial dynamics… I had this idea of getting women together to share their stories and to give them an opportunity to perform and not just be actresses but writers. It's really hard as a person of color to get a lot of roles…sometimes they can't see beyond your color, you tend to be cast "To be Asian"…. a character that is there because they are Asian.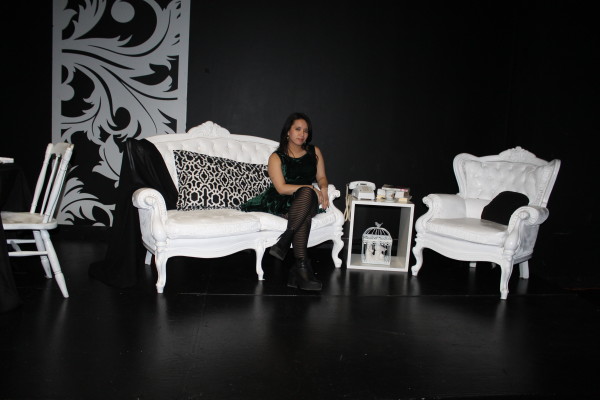 This production specially addresses and celebrates the backgrounds of our performers but I also wanted to show people that we are women like everybody else and we can perform and knock your socks off. I came to Christine with this project, so 68 Productions teamed up with Art House and we are really excited. I've worked with Art House before, I got my directorial start here…. I was like 16 years old! Christine Goodman and Jack Halpin have been amazing mentors to me…. It's nice to continue working with them, it's really rewarding and people really respond.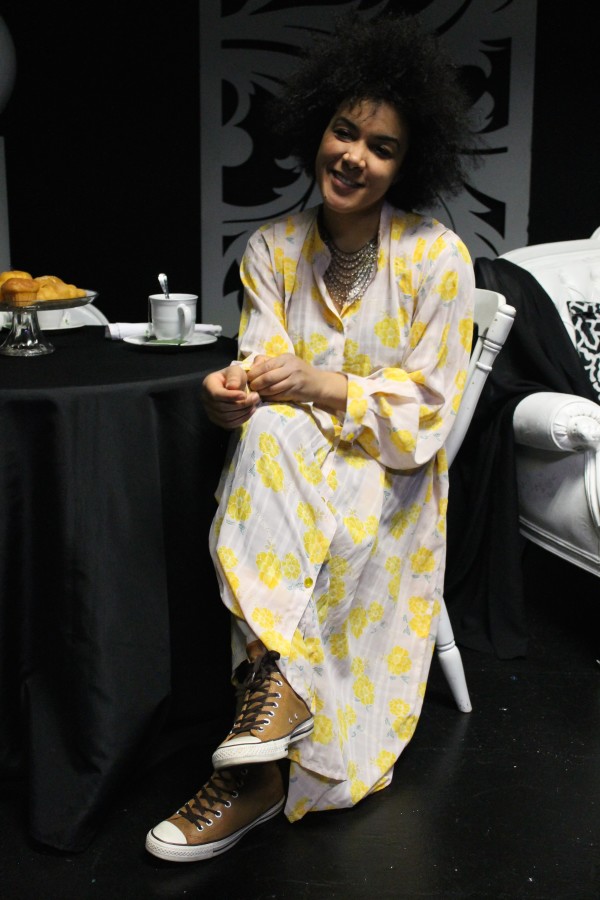 When are the shows? Thursday, March 26th and Saturday March 28th at 8pm, and we also have a Sunday matinée on the 29th at 3pm. Tickets are $8 in advance and $10 at the door and portions of the proceeds are benefitting "Women's Uprising" which is a local non-profit that helps domestic violence victims.
So great. Thanks Summer!