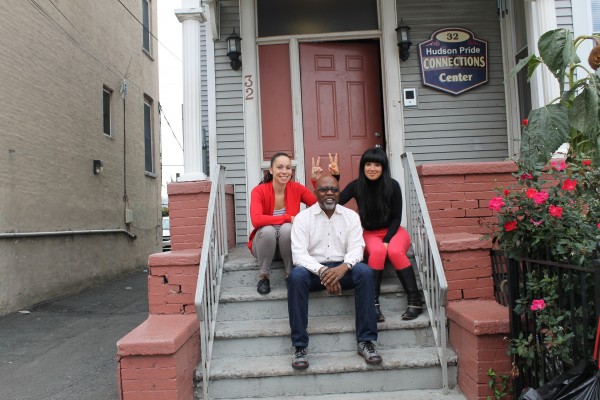 This Saturday, October 25th is the 14th annual Jersey City Hudson Pride Festival; To celebrate, this week is dedicated to LGBT Pride. I teamed up with Eddie Baez from Gayborhood to bring you all a week filled with stories of people in our community doing some amazing things! To kick things off we went to visit the Hudson Pride Center in the JSQ area and sat down to chat with Jon and Liz, two amazing human beings who dedicate their lives to helping people in the community.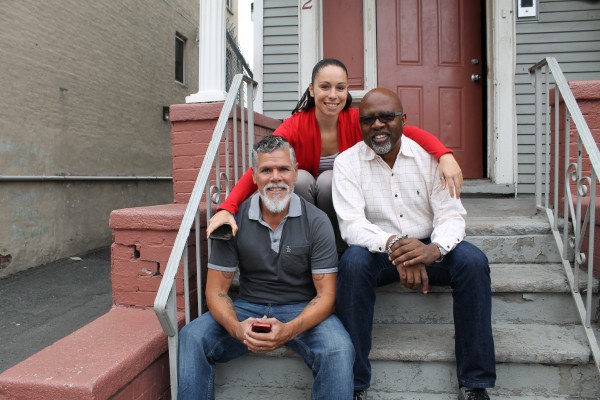 What are your names? Liz and John.
What are your roles here at the center? (L) I am the deputy director. (J) I am the chairman of the board of the center.
What does the center do? (J) The center's been around for over 20 years. It started out of the AIDS crisis. There was a need to provide information and support for people who contracted the disease as well as people seeking information about the disease. It's evolved over time to an organization that provides information but we also look at ourselves as being advocates for the community.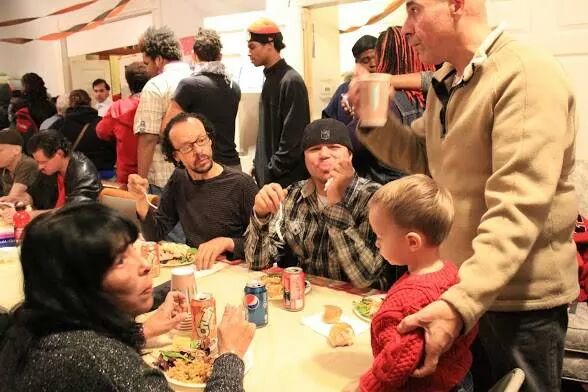 Our flagship service that we provide is our outreach program and what we do is, we go out and we look for individuals who might be affected by HIV or AIDS or run the risk of being infected by HIV. We provide them with information and access to testing and medical services, additionally we provide them with various levels of support through the process. If they are HIV positive we make sure that they have access to a local medical provider. Through counseling, we help them to stay on whatever program their primary care provider has them on… for people who are at high risk of becoming HIV positive we try to provide additional support services to make sure they stay HIV negative.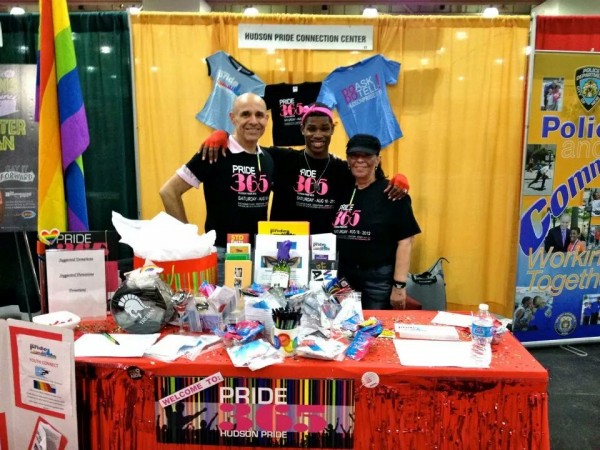 (L) For people who test positive, not only do we link them to medical providers but we also provide treatment adherence for them, so if they are having issues with their meds we have a clinical director here who does treatment adherence counseling. We provide referrals for other types of mental health counseling. We can also help them with housing, food pantry referrals, clothing… and help them get jobs. Basically whatever the person is in need of. Not just for their HIV status but for other life conditions as well.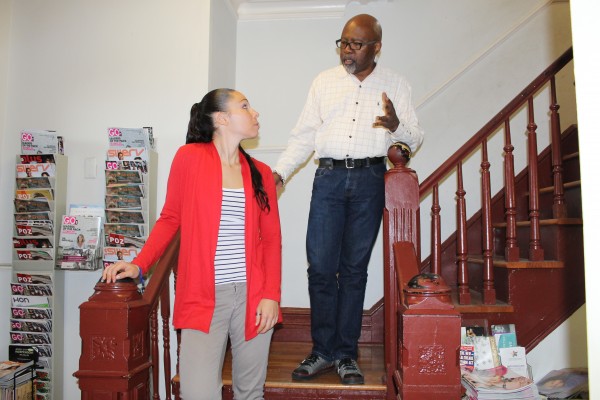 How did you guys start?  (J) Two close friends and a former Executive Director first introduced me to the center locally in Jersey City… I'd been working in corporate America at Pfizer as a marketing research director. I was in the process of retiring when 2 friends reached out to me and said that they needed someone like me in the community…to get involved with the center to raise awareness and help the center. I attended a few information sessions and thought, this is important and it's in my backyard so I really need to get involved… So I dived in. I played a number of different roles here at the center… more recently I am the chairman of the board and with the departure of the previous executive director I am stepping in and helping with the operations.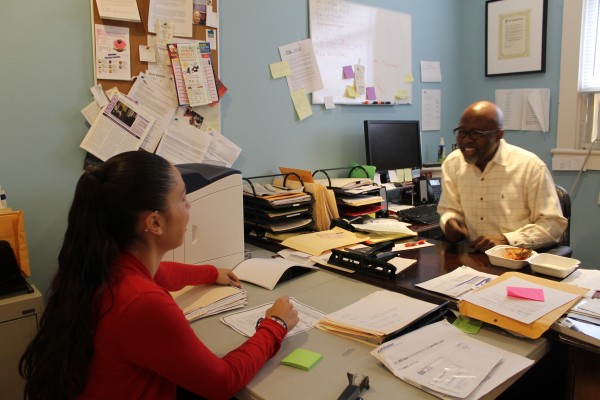 If people need help can they just come here? (L) Absolutely. It happens all the time! We are a drop in center so anyone can come him. It might involve us doing an intake on them first and assessment and then help them get the care they need. A lot of times we get phone calls with questions asking about services we offer.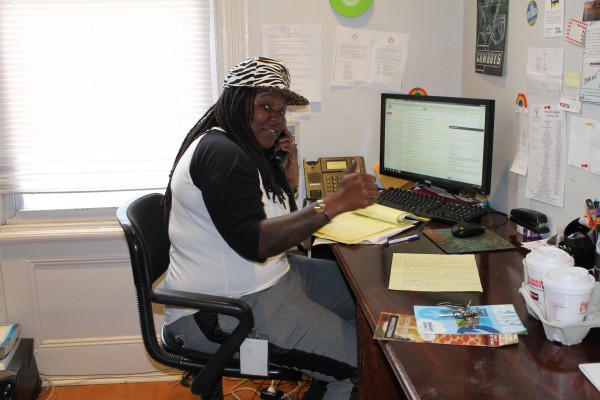 (J) In addition to those things, there are organizations that we partner with that do other things as well… Like AA and NA, we don't administer them ourselves, we provide the space for them. We also work with JSQ community agriculture program, they do timeshares for fresh produce and people pick them up here. We also provide space for the Hyacinth Project LOL, they do outreach specifically to men of color who have sex with men. We rent to them so they occupy the first floor.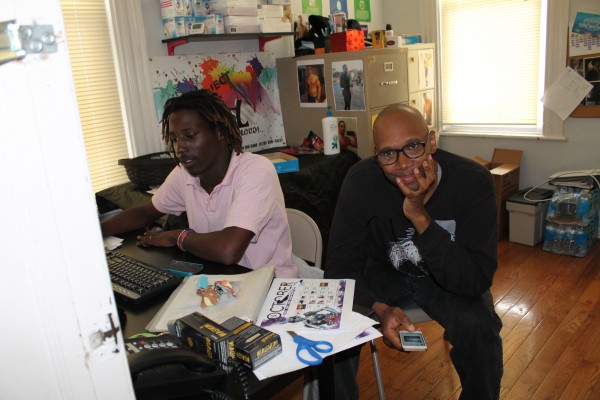 As Liz also mentioned we have a cyber center. The David Bohnett Foundation provides computers for LGBT centers all over the country… and they gave us 7 computers that individuals are welcome to come in to do their homework, research… It is a very popular draw for the community. In addition to that, we provide several supportive services to the outreach, we have a licensed social worker who provides counseling and an educational trainer who provides support for our clients and business requesting LGBT sensitivity and related trainings.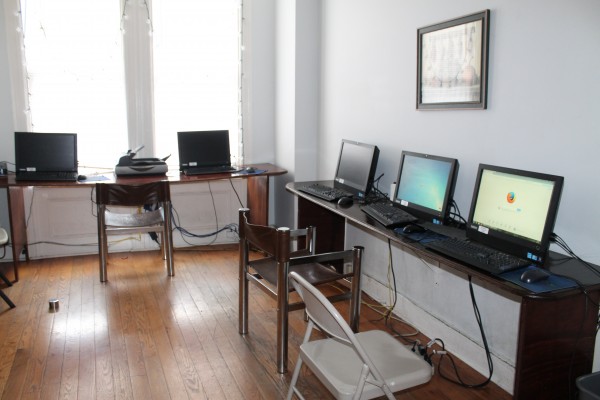 There is a lot that we do. We get so caught up in the work we don't do a good job at "tooting our own horn" or promoting the work that we do.
I will do that for you haha! A recent example, even getting to know Eddie… People know of us but don't really know what we do. We are sort of this best kept secret in the community… We need to get more attention to the center and help with resources.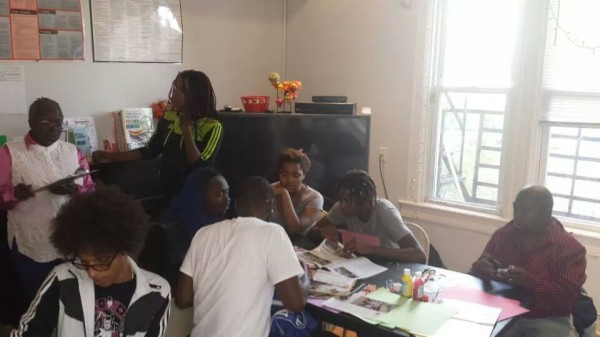 Yeah it's important for people to know you are here. Instead of individuals going to the city for help they can come here, to a place in their backyard… You look at other community centers that provide services that are heavily grant resources, sometimes there are limitations on who they can actually support. We don't turn away anyone! we might not be able to include them in our numbers for grant reporting. We don't turn away people because they don't live in the area.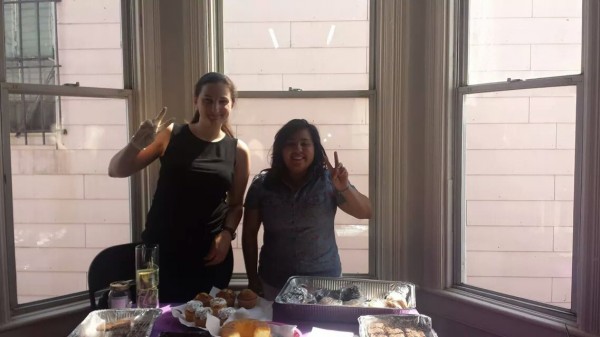 What role do you play in the pride festivities? To give you a little background, the pride festival started about 14 years ago and it was started by JCLGO a small grassroots organization. They came to Hudson Pride about 3 years ago, and they were exhausted so they asked us to take over the festival. As an organization, we decided this is an important thing to have for the community and we didn't want to see it go, so we took it over. We worked with them for the first two years, and last year we started evolving, and wanted to give it a different look and feel and show the diversity within the community. We started looking for additional partners and resources to help us organize the party. It has reverted back to more of a community based partnership model which Eddie is basically heading that along with Humanity Pride Productions.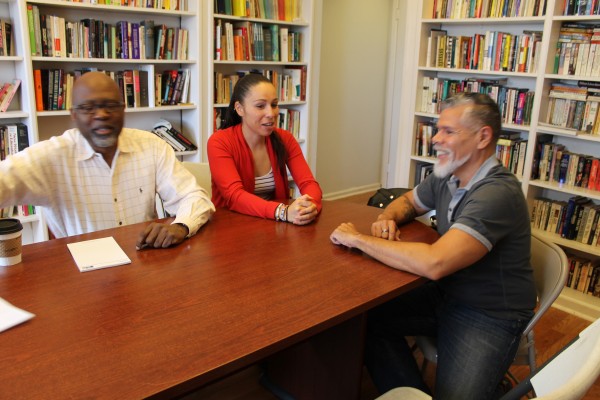 For this year's festival we are not the primary organization managing it, we are the beneficiary of the proceeds. It's growing, and it's reflecting the growth of the neighborhood and the community which we are really excited about.
Do you have a favorite JC hangout spot? (J) I may stop at 9th and Coles sometimes to get a shot of Jack Daniels. I like Roman Nose, I love the meatballs there. (L) I would say Grove street when they have the markets.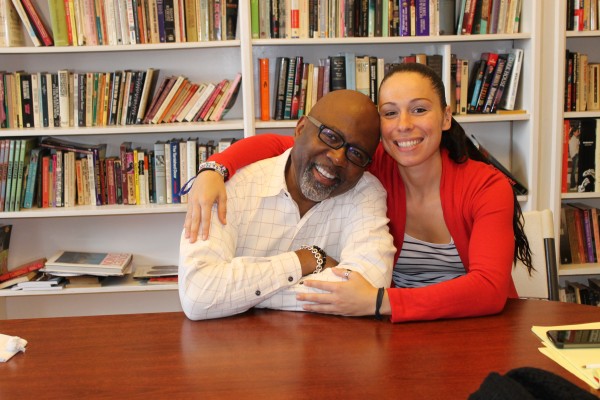 Can you share a personal story about the center? (J) This is one of those experiences that basically sealed the deal in terms of my commitment to the center. It was like a movie set… It was a stormy, rainy night and I was here by myself. I was on a call, and the doorbell rang and there is this guy there looking kind of disheveled and he was asking for a needle. I looked at him and was like "Needle… I don't think we have needles here" and he said "Yes you do, I've gotten needles here before…".  I was kind of scared, and thinking I shouldn't of let him in! Then he started talking about how he wasn't feeling well and he had thoughts of killing himself, he showed me his wrist that had scars. I had an immediate reaction that was very different from what we are as a center and who I am personally. But in that moment….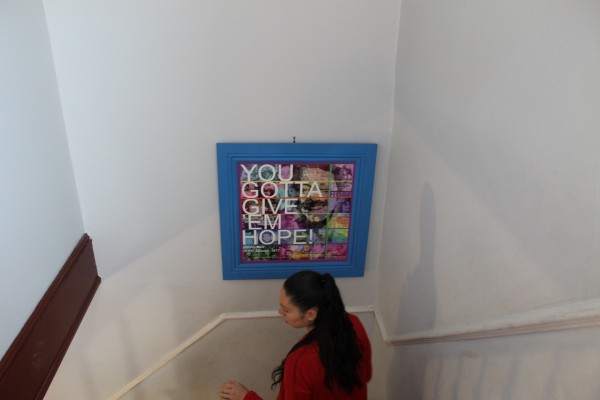 I ran back upstairs, and called the social worker to see what I should do. He told me to get the guy out of the building because it's not safe. So, we sat at the front steps in the rain for about an hour, just talking.
This young man, wanted me to know he was a proud Puerto Rican and that he wasn't gay. I asked him "well do you have sex with men?" and he said "sometimes". I was trying to assess his situation… he was telling me about his life and at a some point I realized there were some similarities between how we were raised. It dawned on me, if someone hadn't run an intervention on myself I could have easily been this young man who was here. We talked for a while, I brought  him juice and train fare… then walked him to JSQ and made him promise to come back the next day to get some help. He did come back the next day… I wasn't here but he was thanking the staff for me taking the time to help him and listen to him. Later, I was pissed at myself for trying to rush the guy out, but it hit me that this is why we are here, to help people. This is why this organization exists. I was in the right place at the right time.
Great story! Liz?  
One of our youth, she goes to Hudson County Community College and she's been there for a long time trying to get her degree. She has a learning disability, as do I, I am dyslexic. I think she is dyslexic with some other issues as well. She's been struggling a lot in the process.
At the time we didn't have any tutors available so she had come to me and she needed a tutor, and I couldn't turn her away.  I started tutoring her and she ended up passing each class! she ended up getting 80's… The best thing about her is that she never gave up so I never wanted to give up on her. Her confidence level went up and she has all these aspirations for the future. It's one of those things you get caught up in the admin work, reports etc and then someone comes in and has a smile on their face which shows you how you've impacted them in some way. That is something you take home at the end of the day… Knowing that we are here helping people.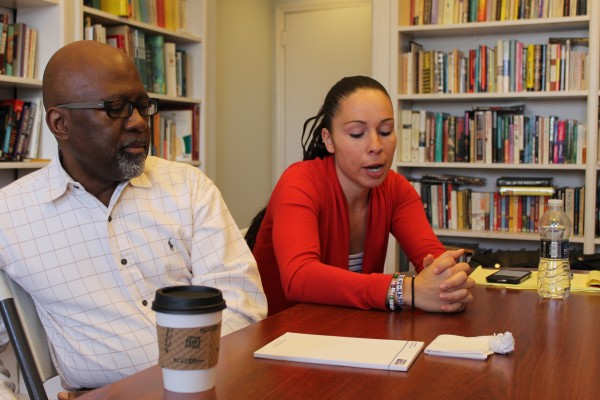 Anything else to add? (J) I would like to see us move out of survival mode to thriving mode. We have a lot of needs, I think at this point we need people, volunteers, board members and donations. Right now we need an industrial copier! There are a lot of needs, we are creative with what we have. But we want people to know that we can use any help we can get. (L) I would say there is a lot of love here. The staff here is so hard-working, they love the people, the job and the community. I think that is the most important thing I would want people to know about the center.