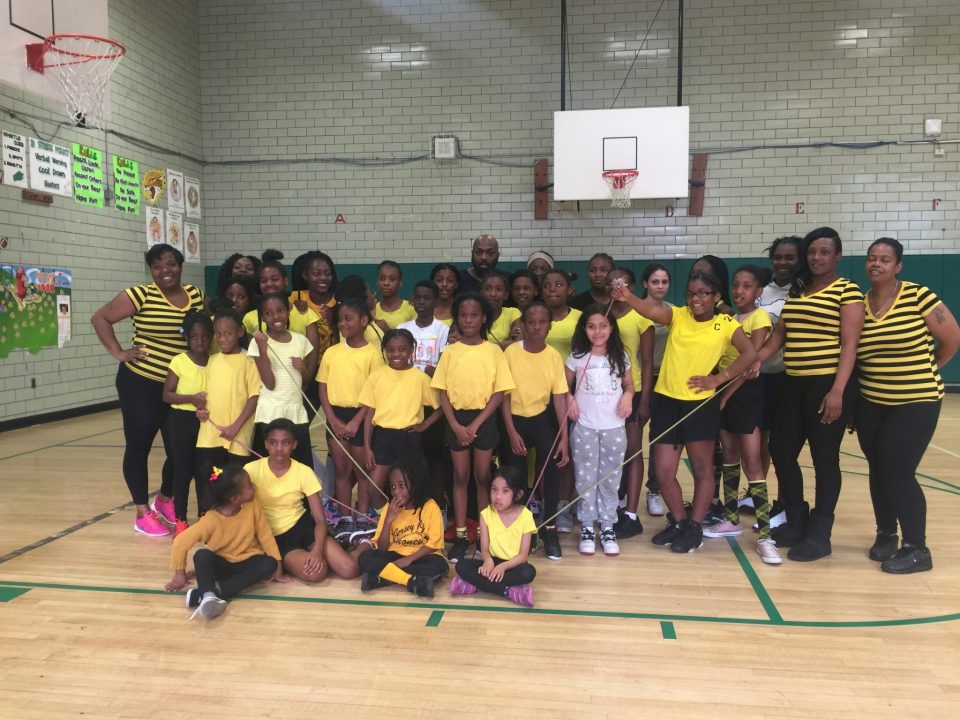 I've known about the Honey Bees for quite some time now, as they are making a real name for the positive work they are doing for the youth in Jersey City. I first saw them in action at the JC Fitness Fair back in May and even joined in on the fun. That is also where I met "Queen Bee" Takeria, who is the warmest person I've ever met, yet my inner child was also a little afraid of her. She is a fierce lady and commands your attention!
The Honey Bees is an amazing organization that is committed to shaping the future of Jersey City youth. Takeria invited me to join one of their practices at PS12 one afternoon, and I brought along mini-chicpea to help me cover it.
I was so impressed with the girls and this organization that I vowed to help the Honey Bees as much as I could. Please support this amazing organization and click the GoFundMe link at the bottom of the post. Any little bit helps!!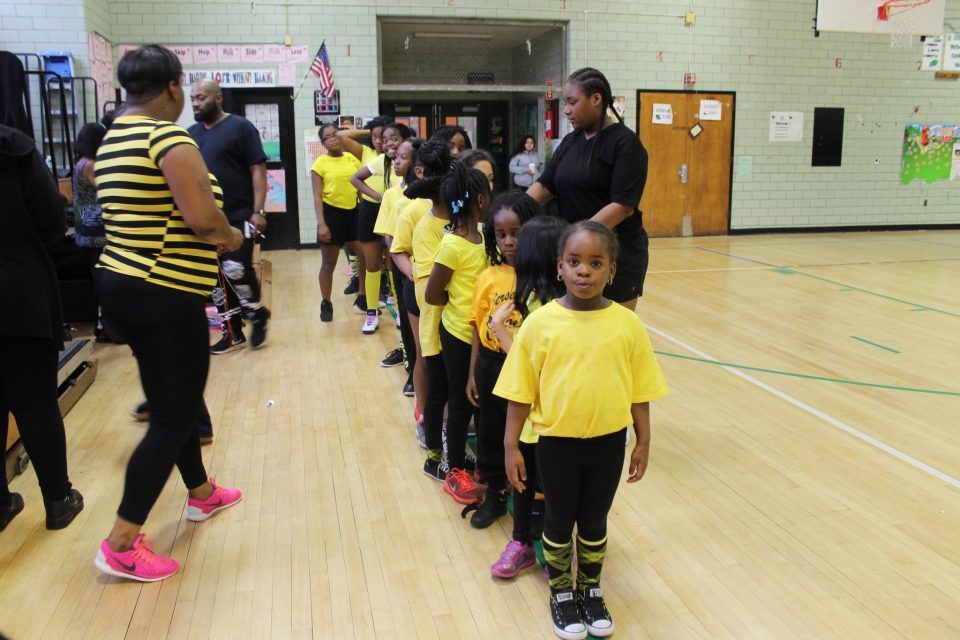 What's your name? Takeria, but the girl's call me Queen Bee.
Who are the H.O.N.E.Y Bees? The Honey Bee's is a nonprofit organization. We swarm together to empower the community to utilize the gifts and talents that focus on motivation and positive redirection through the urban sport of Double Dutch.
How did it start? It started in Audubon Park in April 2015. I wanted to jump Double Dutch, and I called a couple of my friends, and we did Funday Sunday. We posted the videos on Facebook and people were like, "We're forming a team," and we were like, "No we're not." We noticed that some of the girls in the park wanted to play with us, and we thought it was cool.
When I was younger, we played Double Dutch nonstop so we figured we'd have a competition between them. Come to find out; nobody knew how to jump Double Dutch. So our mission at that point was just to teach the girls at the park Double Dutch, and then it spread. I was playing around with some words with a friend, Vanessa, and she gave me the word Honey. The mission came—Helping Other's Now Empowering Yourself—you're doing you, you don't worry about anybody else, but by helping them you're empowering yourself to do more and to give more and so the H.O.N.E.Y Bees were born.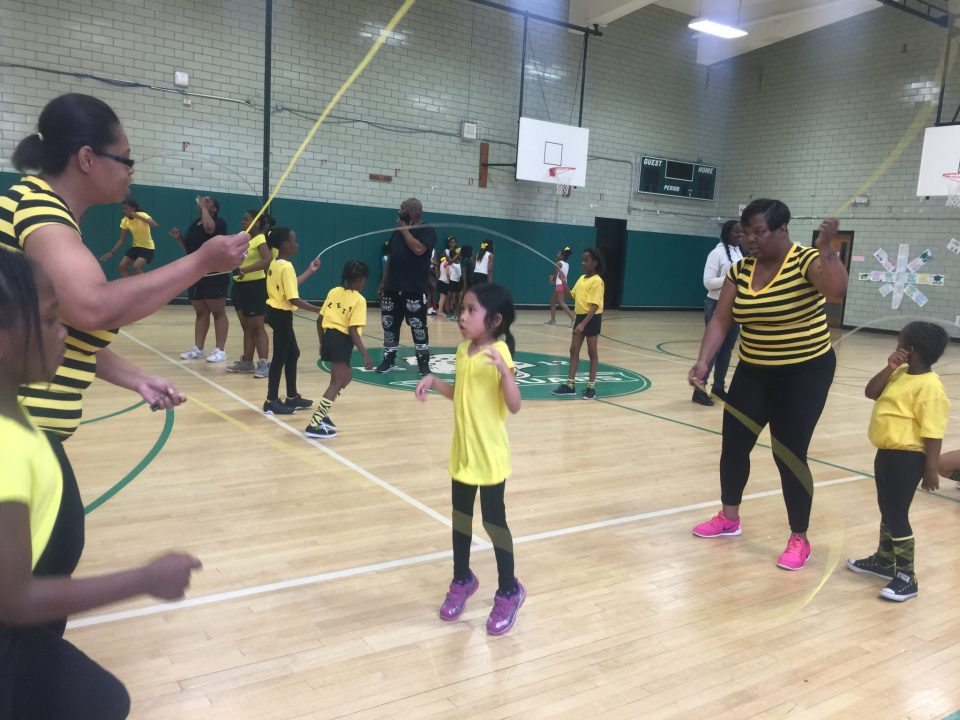 With the our mission of the program being apart of our name, the youth in our program constantly hear what is and we develop events and activities for them to get hands on experiences. Get involved in the community and begin to use their talents to pollinate the community.
Community Partnerships are important and shows the youth that their is people right here in their own town of all walks of life that are productive, motivated,  and successful.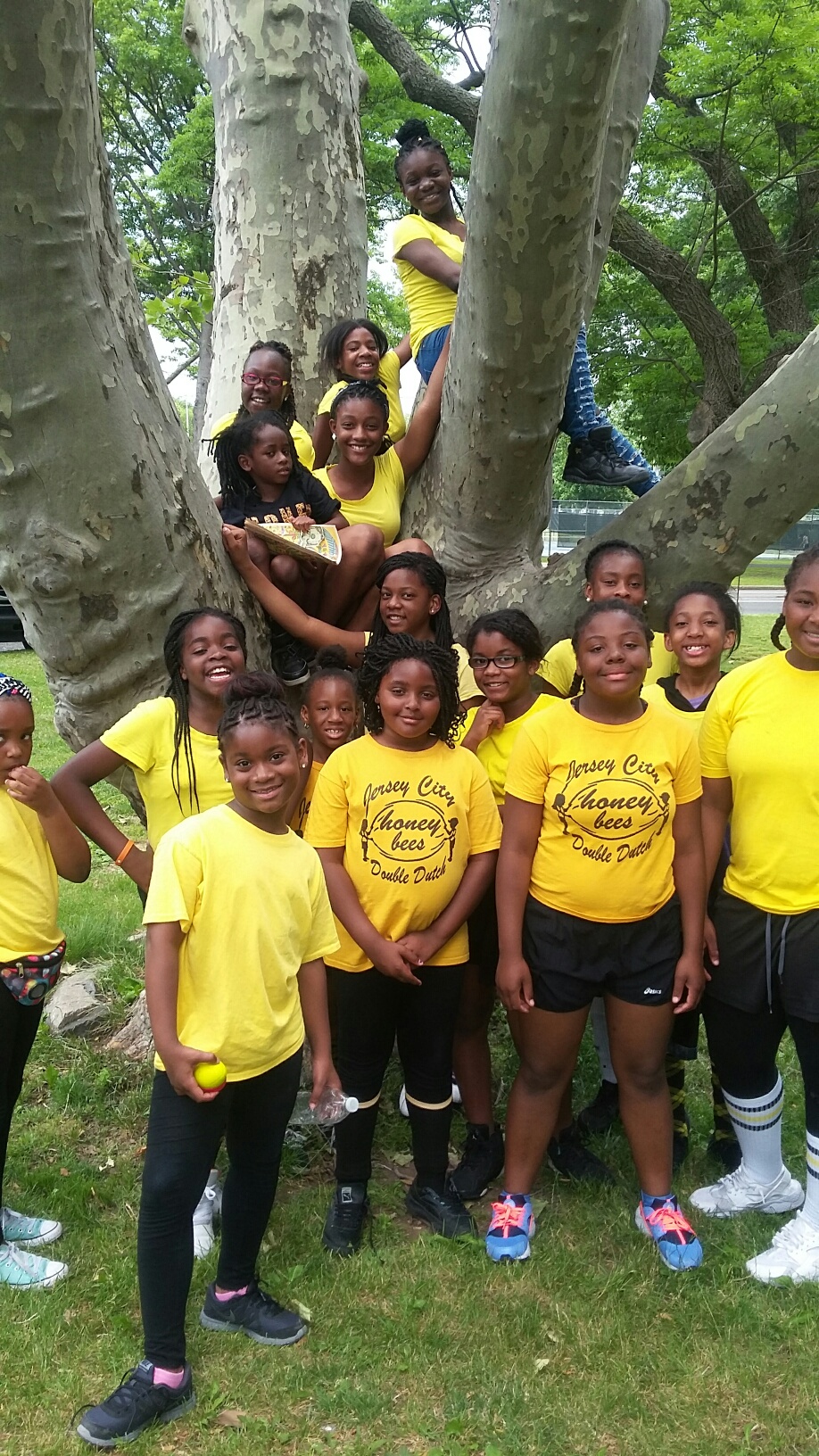 What year was this? Last year, 2015.
So you guys are a year old. Yes, we're a year old. We just celebrated a year in Audubon Park where we started at on the 24th of April. We did Funday Sunday, every Sunday after church from 3 PM to 7 PM we would go to Audubon Park and jump Double Dutch with them.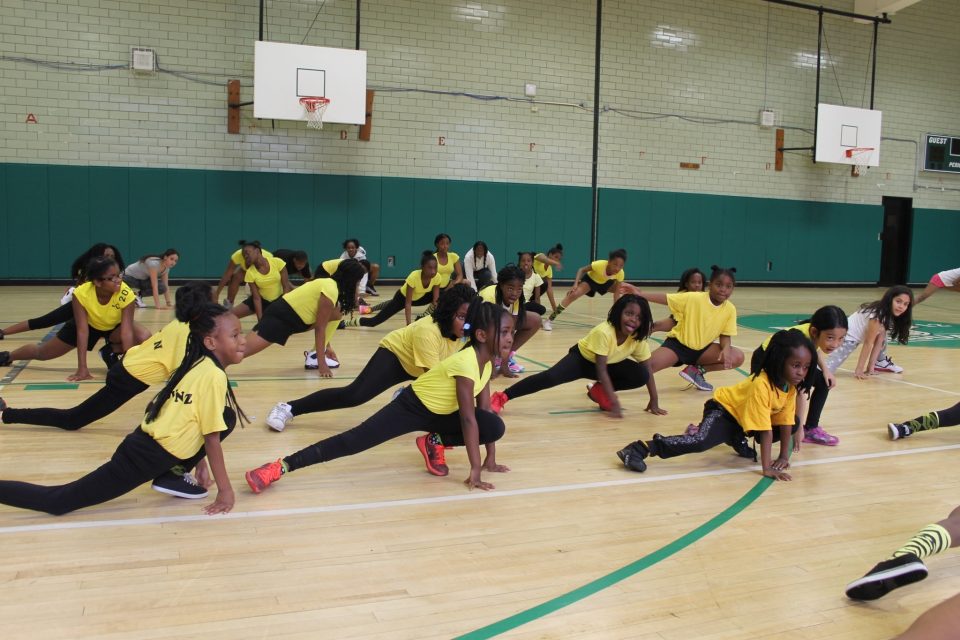 What are the ages here? We have Twinkle, who is four-years-old and then we have Jen, who is sixteen.
How often do they practice? They practice every day. The best part about the H.O.N.E.Y Bees is that the fact that we have a home through Jersey City Recreation as well as the Boys and Girls Club. We go to these different places, and we're able to participate in their programs, teaching the other kids but also practicing. We have Double Dutch programs—the Jersey City Recreation Double Dutch program and the Boys and Girls Club Double Dutch program. Different teams go to different places teaching the girls because that's what we do, we teach them to train.
How do you feel this impacts these children's lives? To the girls, they always tell me, "Double Dutch is life."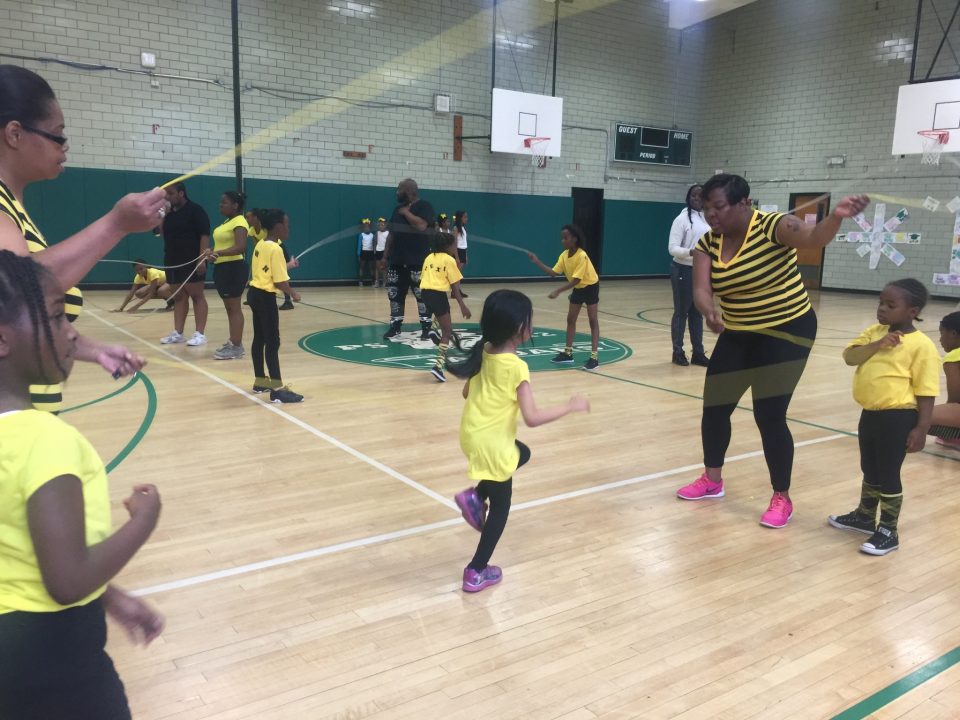 Where do you guys get your funding? We fundraise. Thank God for Jersey City Recreation, they Mayor, who jumped with us on August 29th. Recreation provided this program that enabled us to come here, enabled me to have a job to come to, to teach other girls. When they want to be H.O.N.E.Y Bees they learn how to jump; you'll see the beginning phases of it—the discipline of it. Shout out to Gary, who reached out and gave us a second home especially on the weekends. We keep these girls at the after school program provided by Jersey City Recreation from 2:45 PM until 8:00 PM, we do homework with them, and we provide activities—they have golf, they have dance, they have cheerleading, they have mentoring.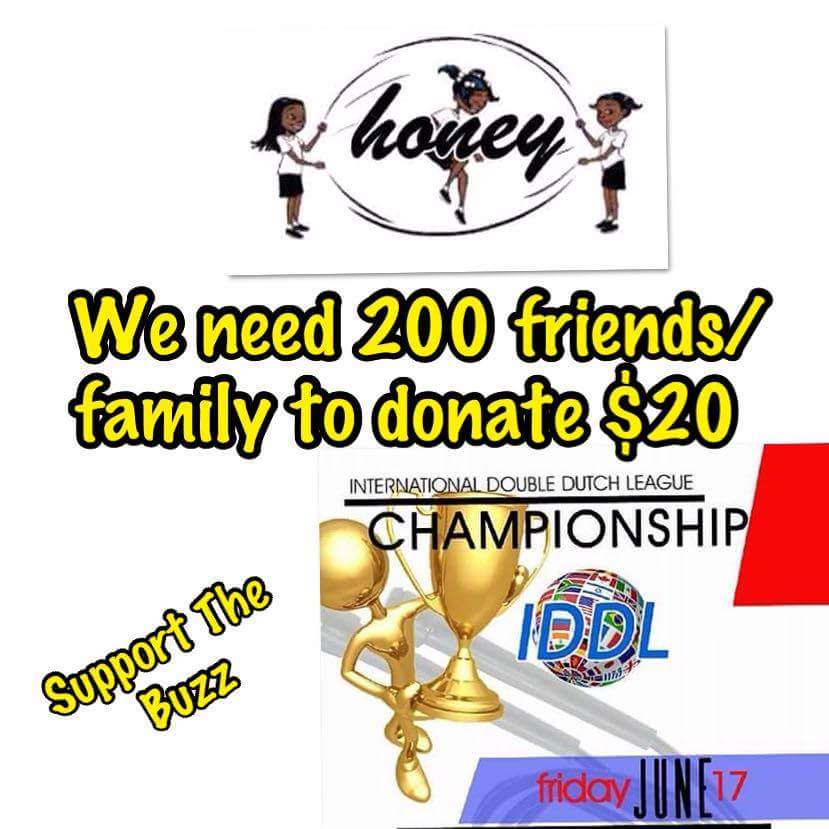 What are your future plans for the H.O.N.E.Y Bees? For them to take over. This is more than an organization; this is a movement. This is something that I want them to go to college with, teach children across the world how to jump, go global, become show teams where they can perform and meet new people. They just went to a state qualification for the American Double Dutch League where four out of seven of our girls were qualified for the World Championship. After that, they went to the International Double Dutch League (IDDL). Both of them are in June, so we're looking for sponsorship.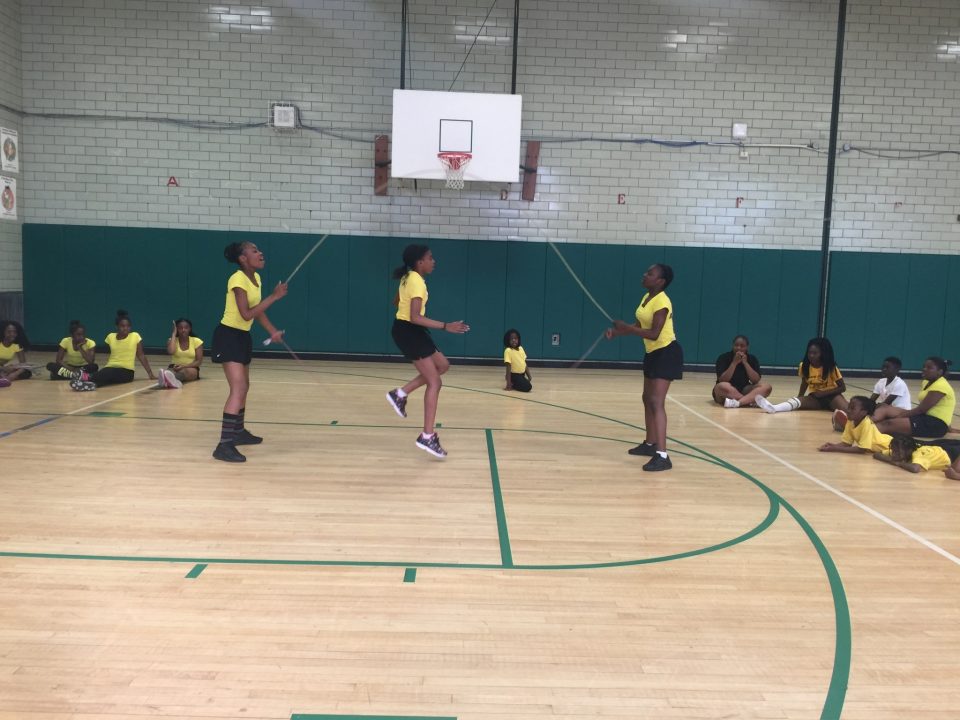 How does it make you feel being part of this? Every time I see them in their colors, I cry. There's just something about earning what you have. I always say colors are earned, not given. These girls can jump into a gang; rep those colors for all the wrong reasons, yet they choose to wear these colors, they choose to be with these people, and they choose to make friends and become one of the same.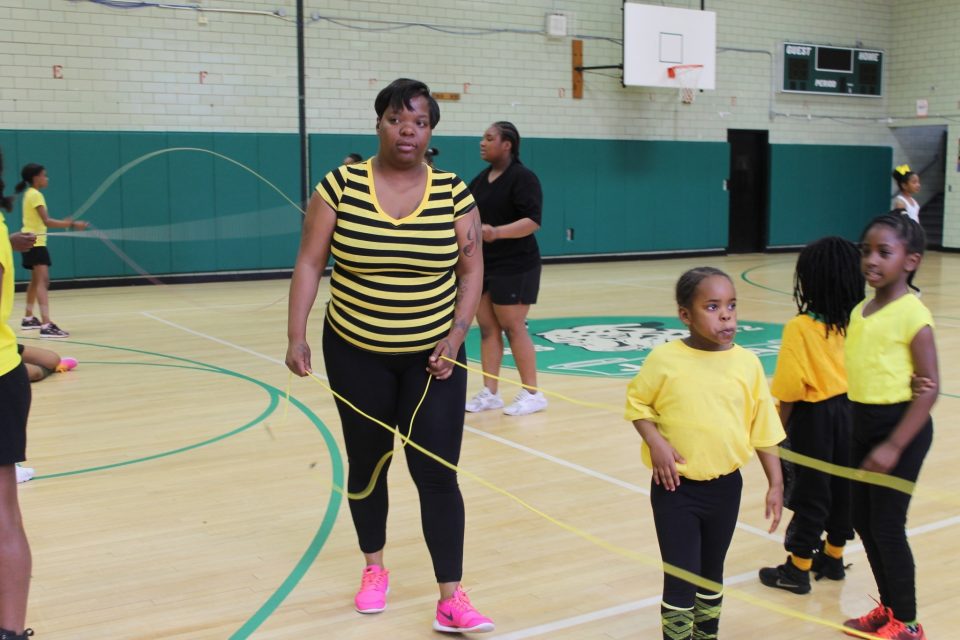 The Hive is up made of the president, the Queen Bee; that's me,  Kimberly Prince (Honey Bee) is Co Founder of H.O.N.E.Y Bees, Cee Parker (Humble Bee) is the Executive Director of day to day operation with the girls, she has full control of discipline and conflict resolution for the girls, when they sometimes get out of hand. We have Master Bee, who is the instructor, his name is Stephan Webb, he comes from Brooklyn to train the girls.
We have Capture Bee, who is our photographer and videographer, and we have Spirit Bee, who teaches the girls to calm themselves and to motivate them spiritually. These girls love praying and love making sure that they are in tune with the universe as well as in life.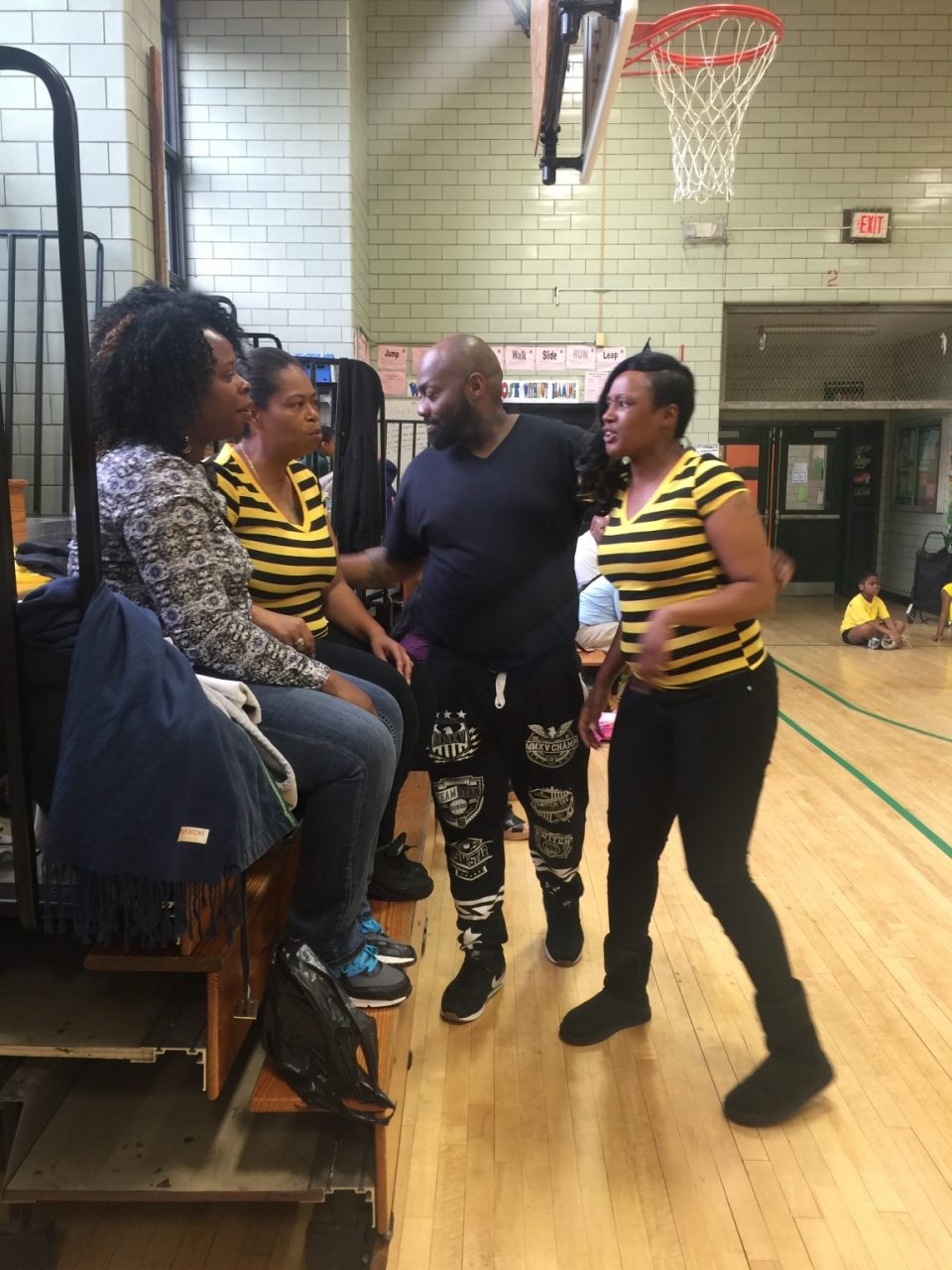 Were you born and raised in Jersey City? I was born and raised in Jersey City. I attended Jersey City Recreation up until I was able to work as a youth worker. I also worked at a group home for at-risk teens, and then I went to Newark, and I was a teacher. My life has always revolved around children. I wasn't one of those women who desired to be a mom, but I always had a nurturing bone. So just for me to give that energy off to someone else's child is something I love.
What is your favorite Jersey City hangout spot? Brenda's Place is like the neighborhood Cheers. For the most part, it's wherever my kids go. I like to crochet hats, scarves and blankets with my mom or watch movies!
So they look to you for everything. Everything.
So you're their mentor. They're my inspiration to live right, do right. I'm also part of the International Free & Accepted Modern Masons Inc. & Order of the Eastern Star. I belong to Chapter Lady McMillan 206. It was about charity, and that's what this was about, it was about giving back and doing something that was work giving. They (the H.O.N.E.Y Bees) feed the homeless; they sheltered people in January when the fire happened in January when the fire happened on Bergen Avenue. Our girls decided to give the families clothing—so they learned how to wash clothes, sort and wash them. We serviced four full families, and we have storage to serve many more.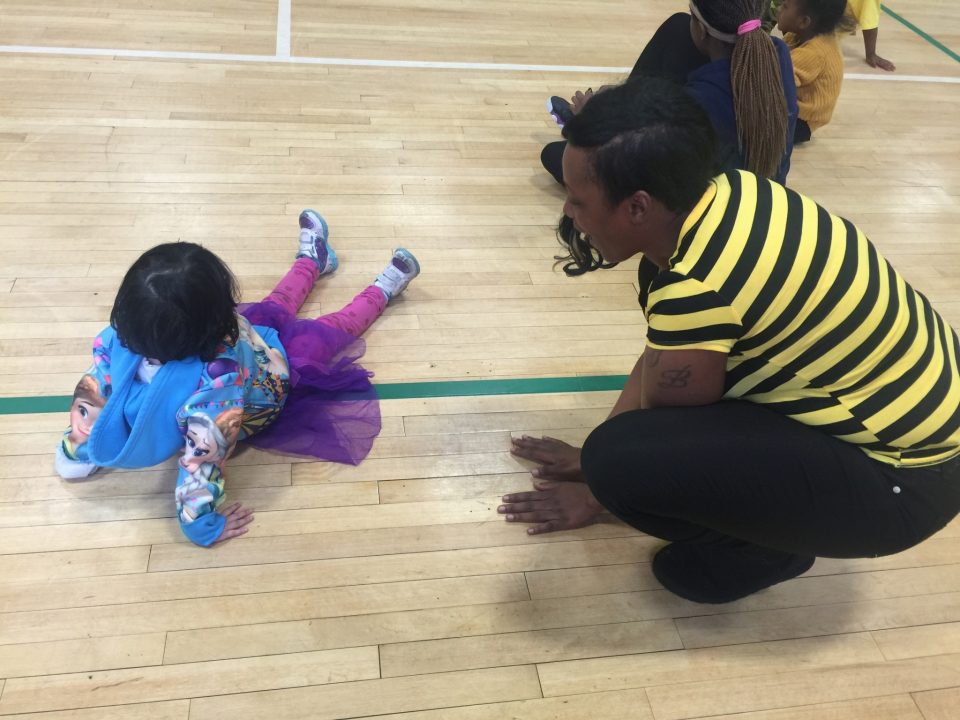 What in the works for the Buzz?A City Wide Double Dutch Tournament. For ALL beginners!
Anything else that you'd like people to know about the H.O.N.E.Y Bees? The H.O.N.E.Y Bees are now the State Champions, and we're looking to go to the World Championship, and this is something that is going to be here forever. We're buzzing.