Galeria Café is now open in their new location in the Heights, and it's better than ever! The café was closed for nearly a year as the owners' husband and wife Luis Gallo and Luz Valesquez renovated their new space. Now located on 288 Central Avenue, the new location offers a bigger space, extended hours, and exciting plans to engage the community. Let's look at what this café has to offer and the owners' goals for their new space.
Inspiration Behind Galeria Café & The Space
Luis was inspired to open his café after seeing his father start his own business, Angel Azul Bakery Cafe, a famous bakery also located in the Heights, about 25 years ago. His wife, Luz, also has a passion for creating spaces for people to come together, and both wanted to bring a café that was unique to them and reflective of their backgrounds.
As you walk into the café, the first thing you'll notice is the carefully chosen art pieces perfectly accompanying the name "Galeria." The ambiance at this café makes for a perfect place to unleash your creativity, and it helps that it is open later until 9 PM daily. Luis hopes his café can serve as a creative hub for local artists. He plans to allow artists to showcase their pieces on the walls promoting visibility. In addition, he wants his café to be reflective of the community and bring a space where people can come together and get lost in lively discussions over a cup of coffee.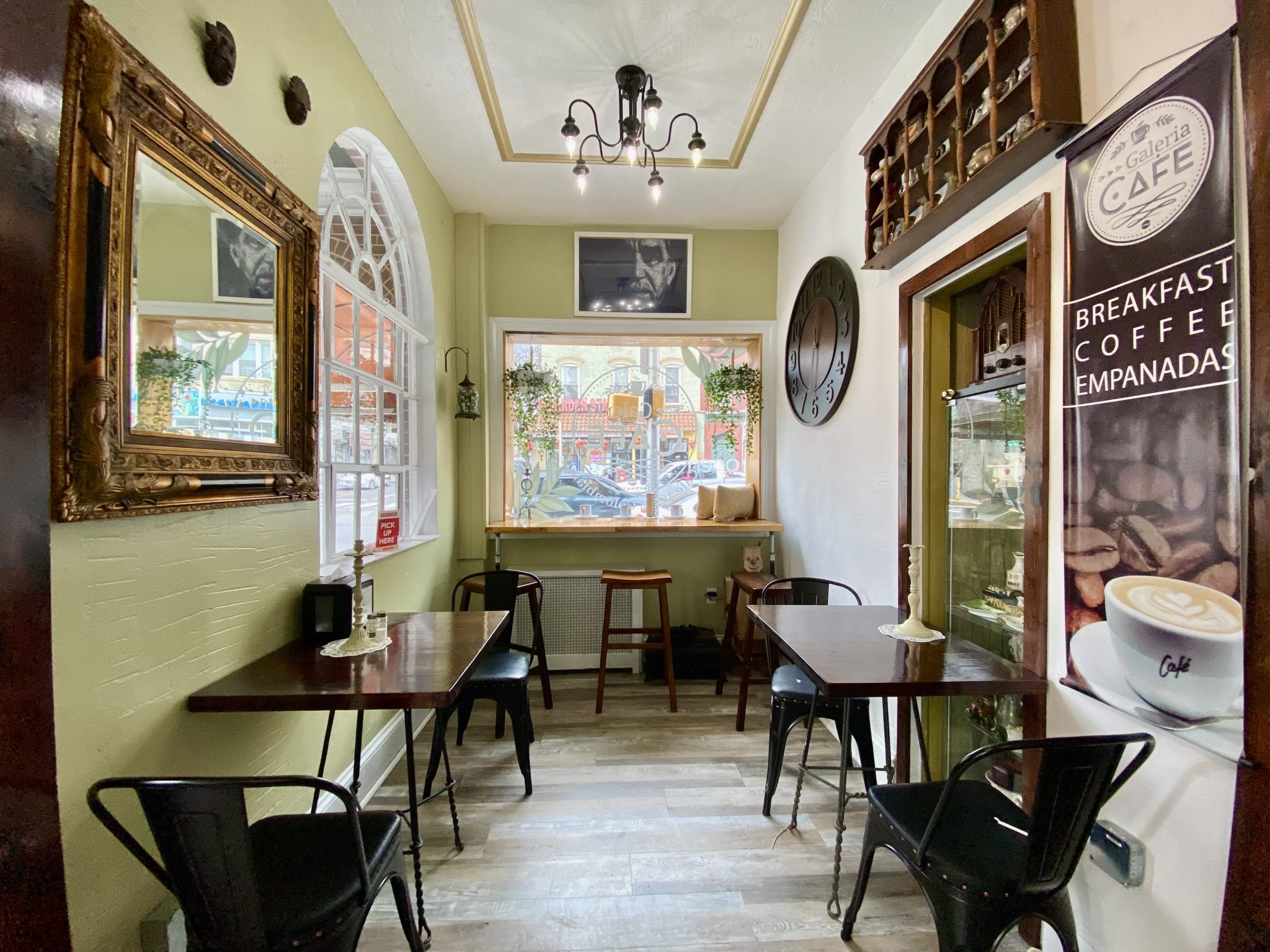 Food & Coffee Menu
The menu at the café is a combination of Ecuadorian and Colombian food. You will find a wide variety of foods to try, from pastries, tamales, and Pandebonos, a traditional Colombian cheese bread. The most popular food item on their menu is Arepa de Choclo, a sweet corn cake mixed with cheese. They are also known for their freshly made empanadas daily with chicken, cheese, vegetables, guava and cheese, and beef options. You won't want to leave without trying one of their empanadas!
And if you're hoping to stop by for breakfast, they serve egg sandwiches and platters. For lunch, you have the options of Cuban sandwiches, salads, and more. Again, there is plenty of space, so they can accommodate if you're expecting a bigger group.
And for coffee lovers such as myself, Galeria has one of the best Colombian coffees in town. You have the options of espresso, cold brew, americanos, lattes and cappuccino. And if you're dairy-free, not to worry, they have almond and oat milk!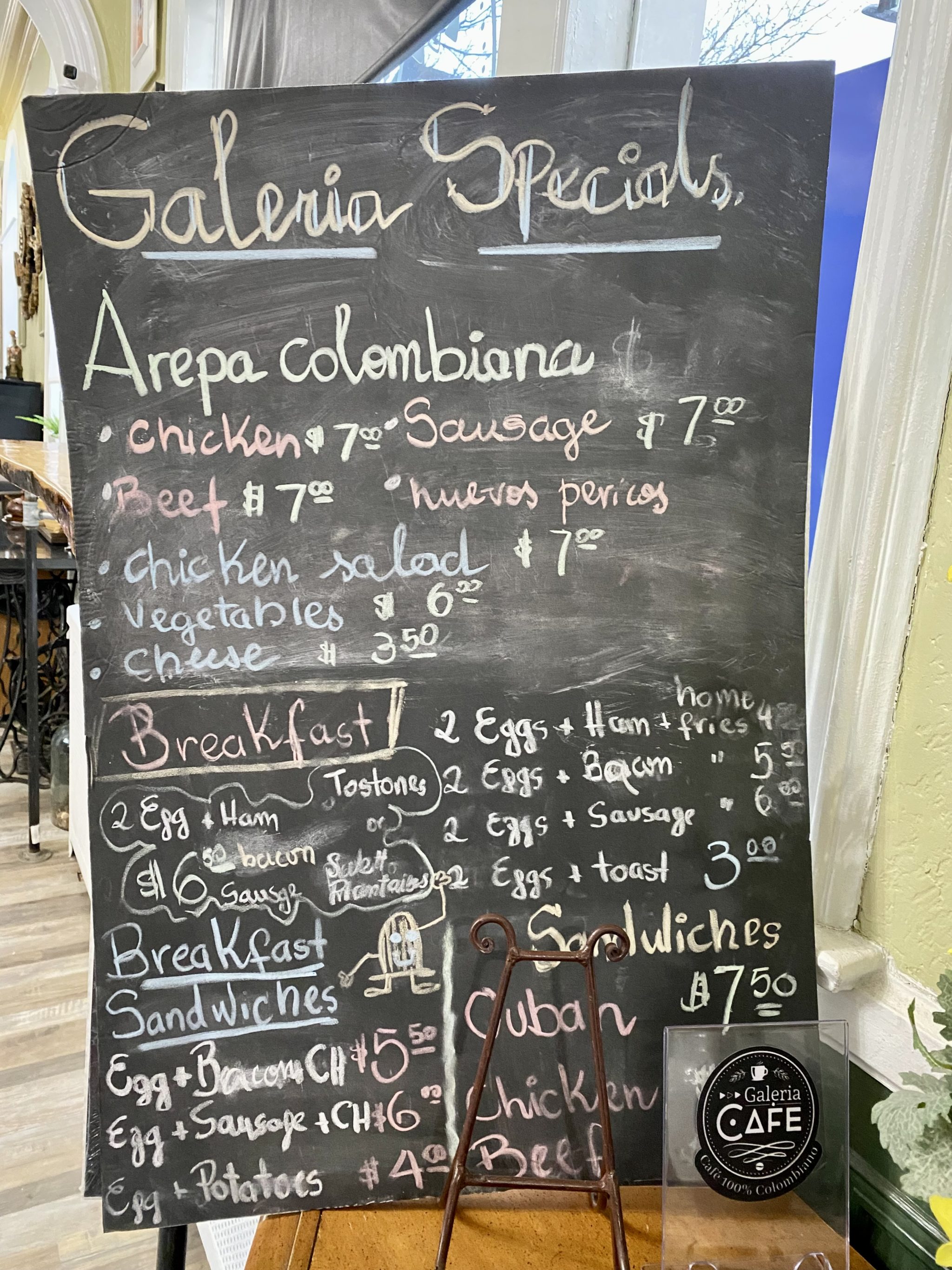 Event Space Rental
The café also has rental space available in the back. The area allows for 80 people maximum and is a lovely venue to host various celebrations. Luis will enable folks to book the room from early evening to midnight and is flexible with the hours to ensure his customers are provided the time needed to set up. The room also has several large tables and a performance stage. If you're interested in booking this venue for your next celebration, contact Galeria Café for more information, and they will be happy to host your next event. The event space is available for booking seven days a week. Week day rates are cheaper for booking.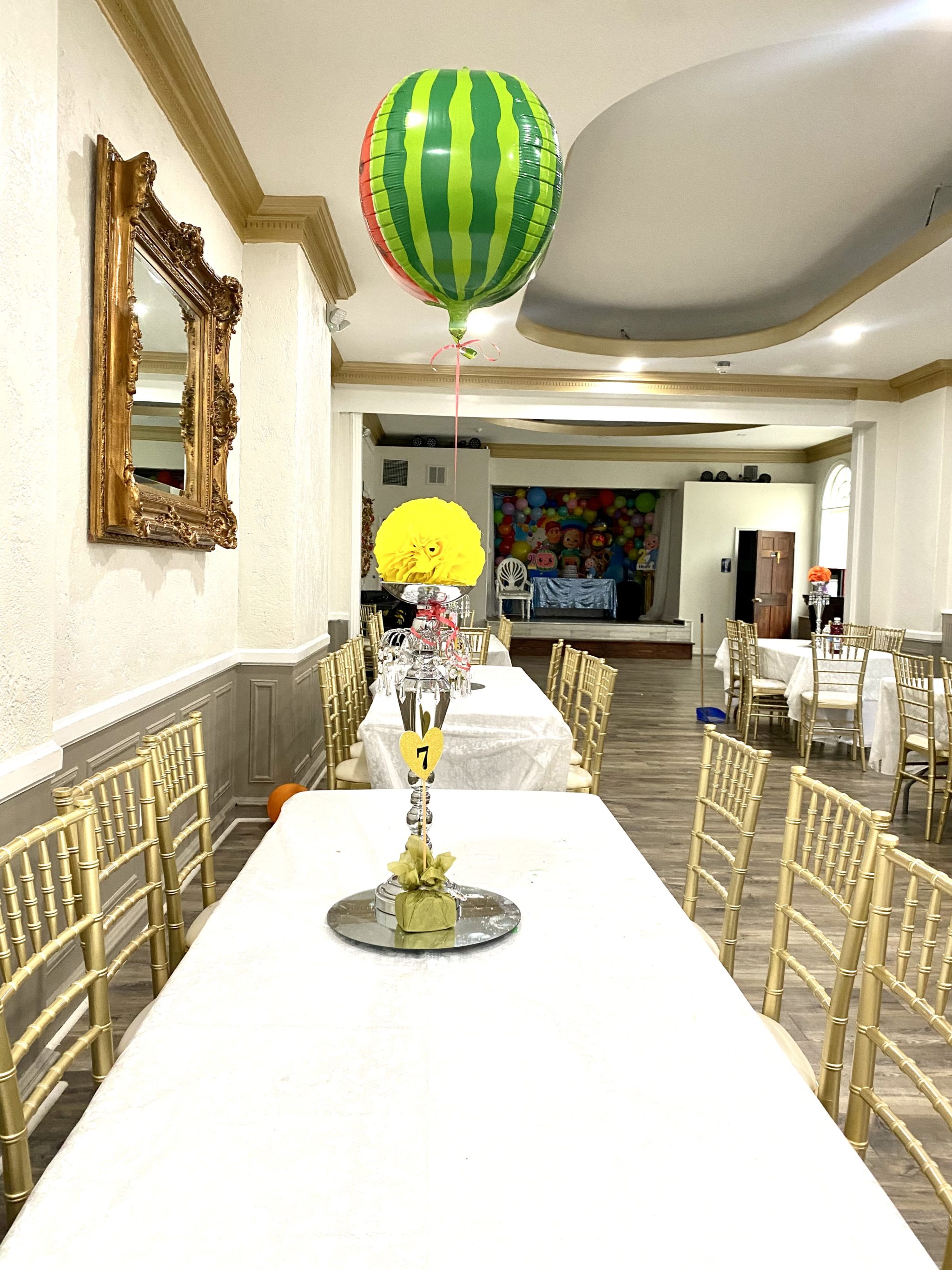 Visit Galeria Café!
Stop by and visit Galeria Café! Open Monday-Sunday 7-9 PM. It is one of the few cafes in the Heights open late and don't forget to follow them on Instagram for updates.