October is Domestic Violence Awareness Month. We've previously interviewed Devan of the incredible organization WomenRising here in Jersey City. They put their attention toward helping women and children in environments where domestic violence is present. In our interview, we focused on how people can pick up on the signs they're in an abusive relationship and where they can seek help.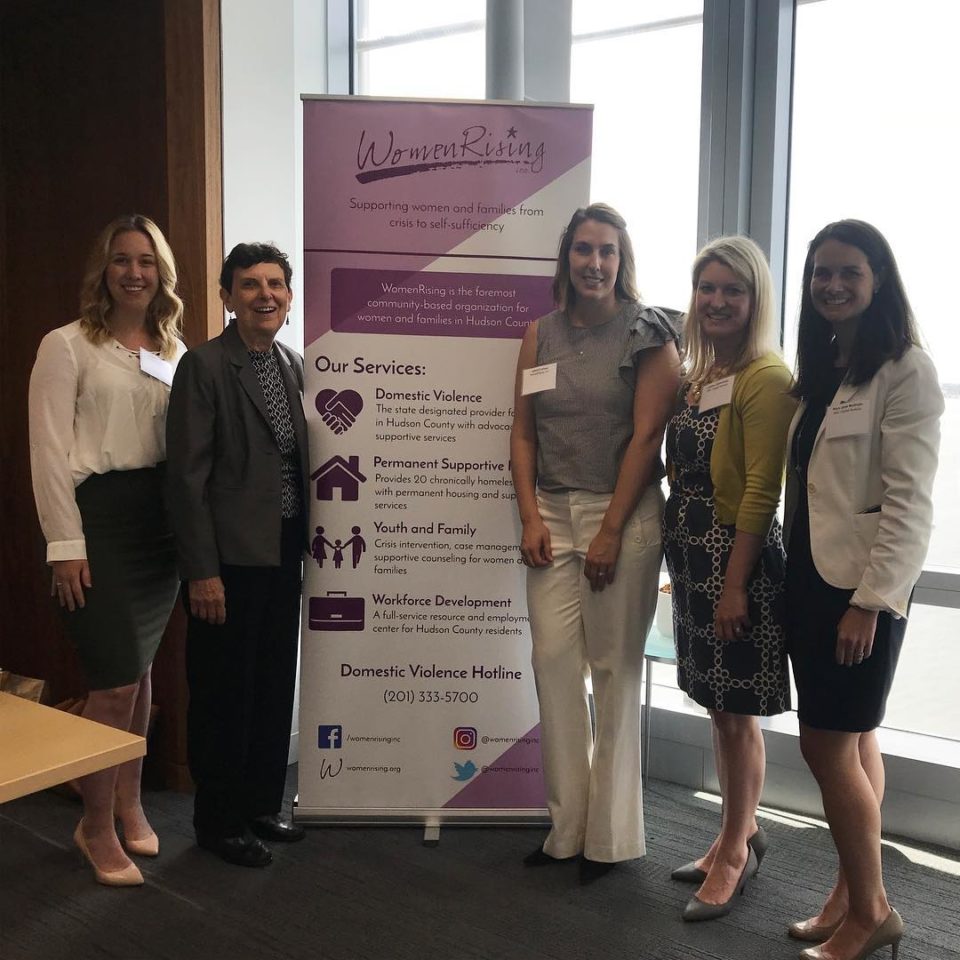 While we are familiar with the tell-tale signs of an abusive relationship, we know it's not always easy to leave those relationships and in some cases, people remain in those relationships for the sake of their children. However, it's also important to consider how domestic violence between parents can affect the children.
The Stats
Over 3 million children are exposed to domestic violence in their home, and there are short-term and long-term effects to this exposure. Studies have shown that children who are exposed to domestic violence are at an increased risk for psychological disorders like depression and anxiety, and they can also demonstrate behavioral issues, from aggression to attachment. Children can also carry those witnessed behaviors and normalize them as they grow older, thus repeating those behaviors or accepting those behaviors in their own relationships. Witnessing domestic violence can also cause a child to fear for the abused parent and be protective of that parent.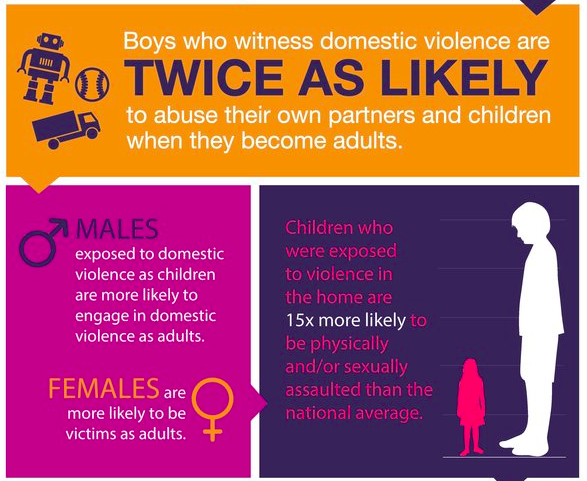 Resources
The effects of domestic violence don't just end when they leave the abusive environment; those experiences follow children into adulthood. It's easy to assume your children don't know what's going on, but many children are aware of violence in the home and likely keep it to themselves. This lack of release and the trauma itself can affect them, and New Jersey has some resources that can be utilized to help children process what's happening in the home.
Peace: A Learned Solution (PALS)
PALS is a program is that offers help to victims of domestic violence through creative arts therapies for children ages 4 to 12 along with other support services. Their main goal is to reduce the effects of trauma for children, and they're available in 11 counties.
Trauma Focused-Cognitive Behavioral Therapy (TF-CBT)
TF-CBT offers treatment to children, women, and caretakers. Through individual and conjoined sessions for parents and children, the program helps children overcome psychological disorders that are a result of living with domestic violence in the home. The program is available in Hudson County, and you can find a certified therapist through their website.
New Jersey Domestic Violence Hotline
1-800-572-SAFE (7233)

The hotline provides access to domestic violence resources. It's available 24/7 with bilingual services and accessibility for the hearing impaired.
For more information and full list of the State's domestic violence services, visit the Department of Children and Families page.