From the Mayor's Office
Online Application for Annual Youth Summer Employment
Mayor Fulop announced the online application process for Jersey City Summer Works is now available for youth. Jersey City Summer Works is a successful multifaceted program initiative that provides summer employment to about 1000 young people every year. The program also offers ongoing opportunities for professional development and community service.
2016 Budget with No Tax Increase
On Tuesday, February 16th, Mayor Fulop announced the taxes will remain flat for the second year in a row. The 2016 budget will also allow the hiring of an additional 80 new police officers. The new 2016 budget reflects the following revenue and cost savings:
Property tax rebates increased by approximately $95 million
Municipals Utilities Authority revenue increased by $1 million
PILOT revenue increased by $6 million
Land sales in the amount of $8.7 million
Construction permit fees in the amount of $7.1 million
Autonomous agency consolidation (Parking Authority and Incinerator Authority) which saves approximately $2.5 million annually
15 New Stations to be Added to Bike Share
CitiBike Jersey City will install 15 new bike stations around the city. As many as 150 bikes will be added to the bike system—this will bring the total amount of stations to 50 and a number of shared bikes to 500.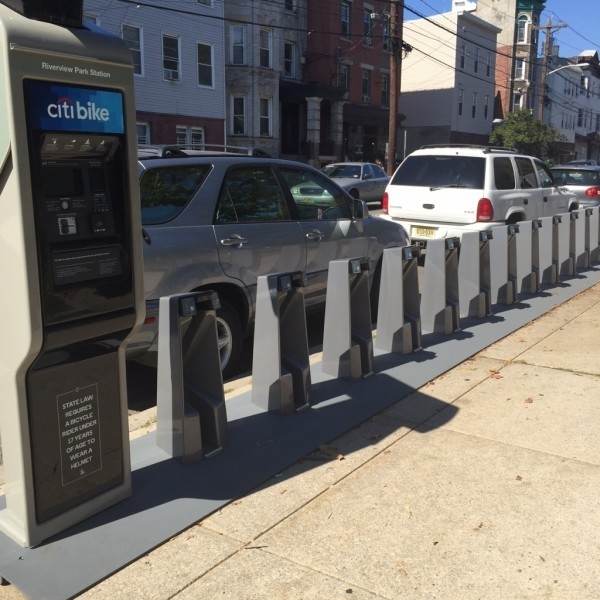 ---
Around Town
BikeJC for Grand Street Vision!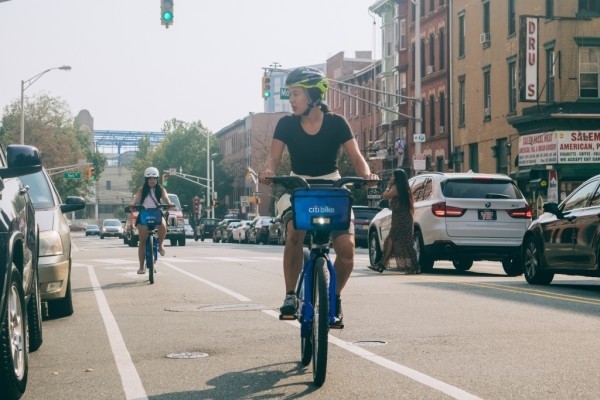 BikeJC has recently released a petition in support of the creation of Jersey City's first protected bike lane on Grand Street. Grand Street runs through several neighborhoods and is considered to be a vital vein to the network of developing bike lanes in Jersey City. To sign the petition click here.
Nimbus Dance Works: OFFLINE
The NimbusPresents Salon Series is proud to announce OFFLINE. Featured performances are "Shadow of Sound" by Huang Yi, "Untitled" by Korhan Basaran, and "Surface Tension" by Samuel Pott. These performances art part of NimbusPresents Salon Series where artists are presented in Nimbus' intimate studio theater followed by Artist Talkbacks and panel discussions, bringing audiences into close proximity with artists and the artistic process.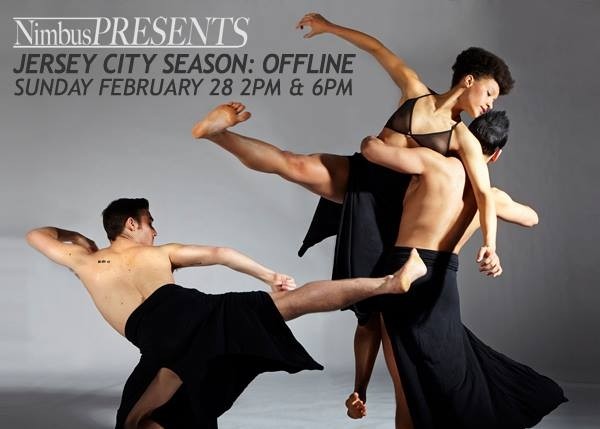 Sunday, February 28, 2016
$18 in Advance ($22 at the Door)
Nimbus Dance Works, 209 Third St., Jersey City  | 2PM and 6PM
Vanishing Worlds Exhibition at Village West Gallery
Visit the Village West Gallery this weekend for their exhibition Vanishing Worlds. The exhibition features paintings and photographs by Chris Manis, Ines Sainz de la Maza, Lauren St. John, Pamela Talese, and Gian Berto Vanni. The show will run until April 27th, 2016.
"In a sense, all worlds are vanishing – you never step in the same river twice – but in this show the artists illuminate a diverse group of vanishing worlds: of endangered animals in Africa, Syria before the war, Greenwich Village through the years, a farm in Spain where bulls are bred for fighting, and our disintegrating environment."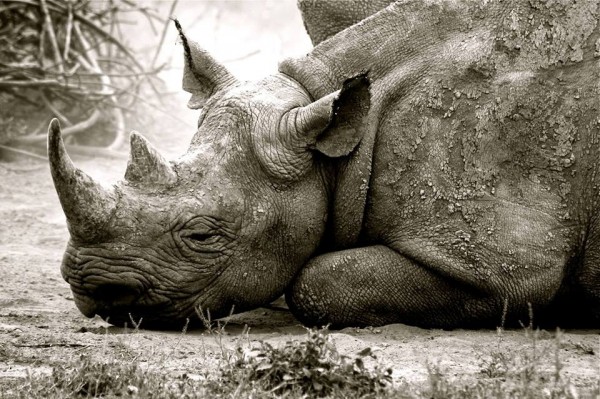 February 19th, 2016 – April 17th, 2016
Village West Gallery, 331 Newark Avenue  | 2PM and 6PM
New Branch of Bwè Kafe Opens in Jersey City
Earlier this month, Bwè Kafe expanded their reach of casual coffee into Jersey City. Chicpea visited them for their grand opening and got to enjoy the amazing atmosphere of this new Haitian-styled café.
Bwè Kafe 140 River Dr. South, Jersey City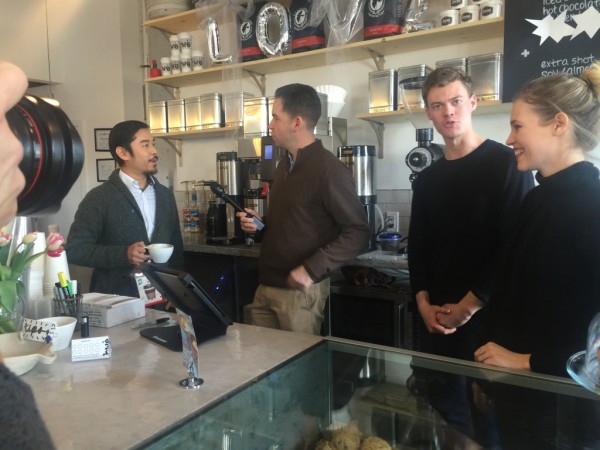 ---
Events
The Vagina Monologues
To celebrate V-Day, the Speranza Theatre Company is collaborating with students at Hudson County Community College for a performance of The Vagina Monologues, by Eve Ensler.
Please join them tonight at Saint Peter's University at 7pm in Pope Hall (2641 John F. Kennedy Blvd, Jersey City, NJ 07306)- hear this exciting play and be part of the movement to end violence against women and girls. Speranza has also joined forces with WomenRising for this event, the proceeds February 19th  will support this tremendous Jersey City non-profit.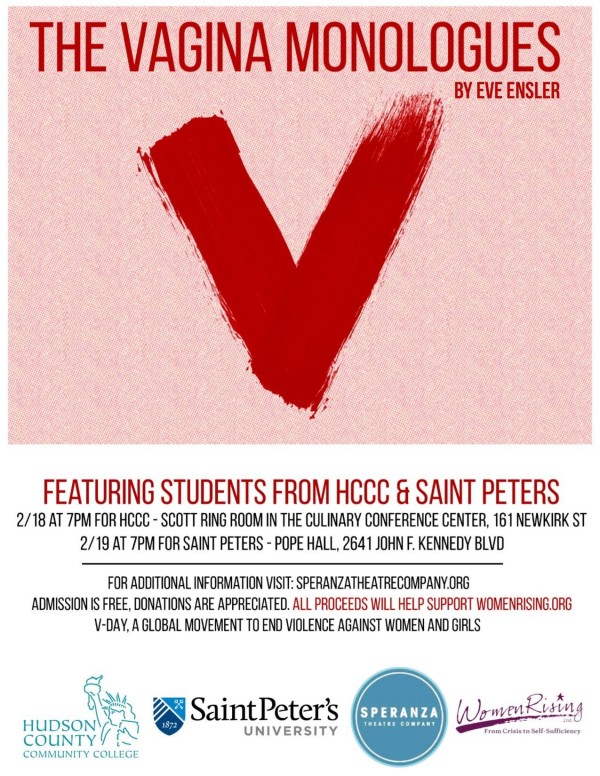 Friday, February 19th, 2016
Saint Peter's University, Pope Hall, 2641 John F. Kennedy Blvd., Jersey City  | 7PM
Go Red For Women at Base
On February 24th, Base is hosting a Change of Heart HIP HOP MASTER CLASS at 8:00PM. Change of Heart is a grassroots fitness program and will feature a 90-minute Hip Hop Master Class with Lynn Hazan. Change of Heart will donate 25% of each participant fee to Go Red For Women for important heart health awareness, research, and educational programs for women.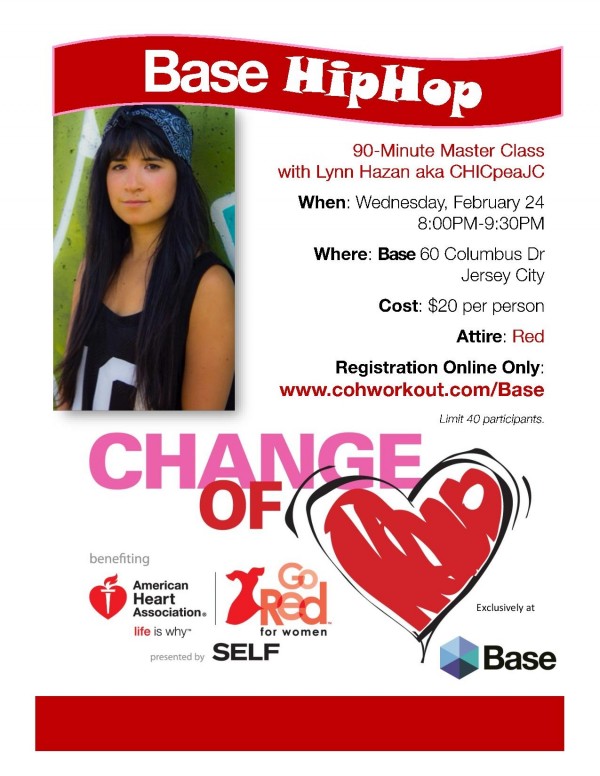 Wednesday, February 24th, 2016
$20
Base, 60 Columbus Dr., Jersey City  | 8PM
Sign up: www.cohworkout.com/base
---
Recap and Rewind
Check out this amazing video from last weekend's event "Nothing But Love!"
IndieGold Podcast Episode 7 Feat. Chicpea 
ChicpeaJC was recently interviewed for a fun podcast! She talks about everything from Hip Hop to Jersey City!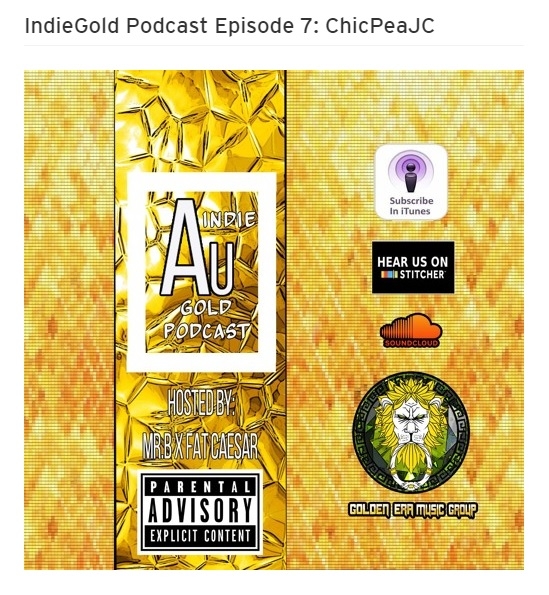 Have news and tips to share? Email us chicpealife@gmail.com