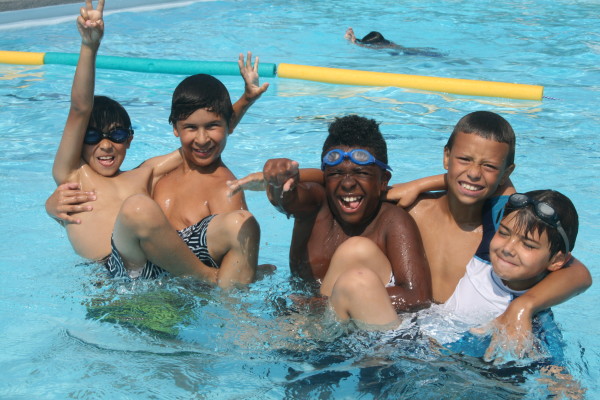 Summer is almost here!! Which means it's almost that time for the kiddos to finish school, and the parents to figure out how to entertain them! The Educational Arts Team is a non-profit organization that offers in-school/after school workshops and operates the very popular summer camp "Camp Liberty". April 16th they will be celebrating their 40th year anniversary with a fun event at Liberty House! I wanted to get the inside scoop on this big event as well as get the background story. Tine, from "Oh Honey" who is a volunteer at Camp Liberty put me in touch with Carmine Tabone, the Executive Director of the Educational Arts Team for Camp Liberty.
We met at VIP Diners, a cute spot in the JSQ area to have coffee and chat about Camp Liberty. The camp sounds so fun I am looking forward to going there for a visit in the summer!! Can I be 15 again?!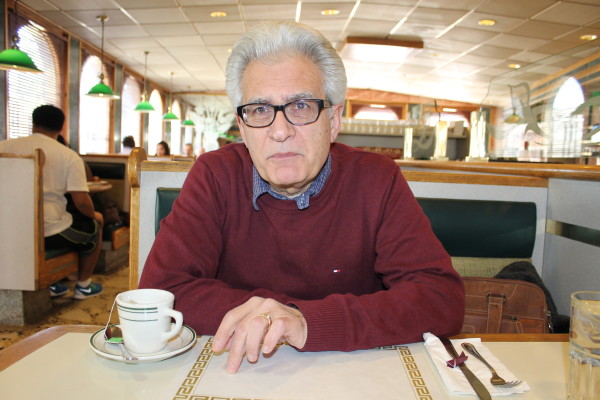 What's your name? Carmine Tabone.
What do you do? I'm the Executive Director of the Educational arts team for Camp Liberty.
What does Camp Liberty do? We have 15 year olds come for 8 weeks during the summer and we have a variety of activities, art projects during the day… to lots of different sports, soccer games, kickball games… Every 2 weeks at the end of each session we put on a play. Kids get to make costumes, they're pretty popular. 75-100 parents show up.
How long has the camp been around? The camp started in 1974. Originally it was run by the city of JC, and I was working for the city as a recreation coordinator and program coordinator. So we probably had about 40 kids come a day, now we have well over 200 every single day…We took over the camp in 1980 and we became a private non profit because the city was changing… it was cutting a lot of its youth programs, and turning them over to non profits, so we were laid off and it became a non profit.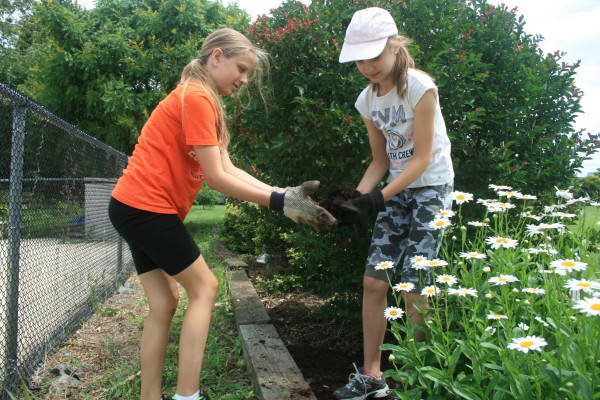 Can any kid sign up? how does it work? There's a fee, some kids are sponsored, most kids are paid for by their parents.
How do people sign up for it? Believe it or not its already booked, its booked after 2 days, we filled 285 spots, totally nuts!
Can you tell me about the event you guys are having in April? We're having a celebration because its 40 years since we started our camp and student programs so we're having a big party and inviting everyone we know!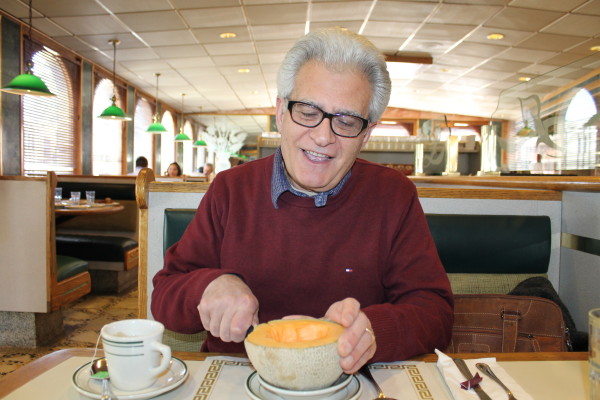 We're going to have a couple of magicians, we'll have some live music and a DJ, we'll do a little presentation, we'll have a video that one of the parents is helping with to put together, about the camp. I have a slideshow, about 500 photos that I've gathered from about 10,000 photos, so I put together a slideshow.
Fun! Are you from Jersey City? I moved here in 1974
What area? Lincoln Park
Can you tell what the importance for kids to attend these camps and programs? When we first started, and probably still is, a lot of ethnic and racial tension in the city, so the idea was to bring children from different places in the city demographically, and to get people to become friends, and that's really important. I think it's a very social and culture education experience and one thing parents tell me they notice is how much their kids mature over the course of the summer, and I think its because they're having so much social interaction.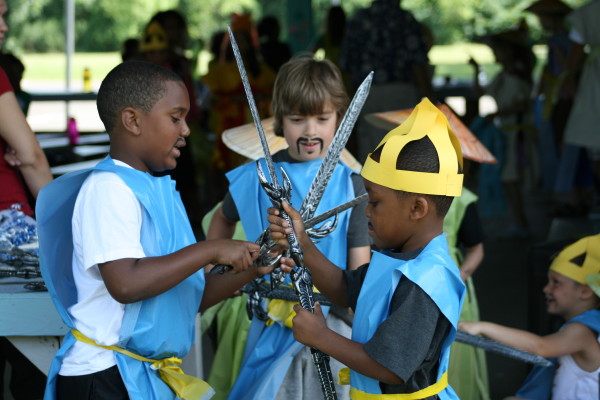 We don't allow any cell phones, the only music we use is for the plays. Other than that we sing 3 times a day with everybody, we tell a lot of stories, so there's a lot of conversation and interaction that goes on in the course of the day and I think that's really important and the kids get a really good chance to play. And we don't select activities for the kids, the kids choose anywhere between 10-15 activities a day.
Where does the camp take place? It takes place in Liberty State Park.
Any plans to expand this program, since it's getting so big? One of the reasons we're having this fundraiser on April 16th is because we want to expand the building, so that we'll be able to handle more kids because we have a huge demand, we've got at least 25-30 people on the waiting list for each session, and we still get phone calls….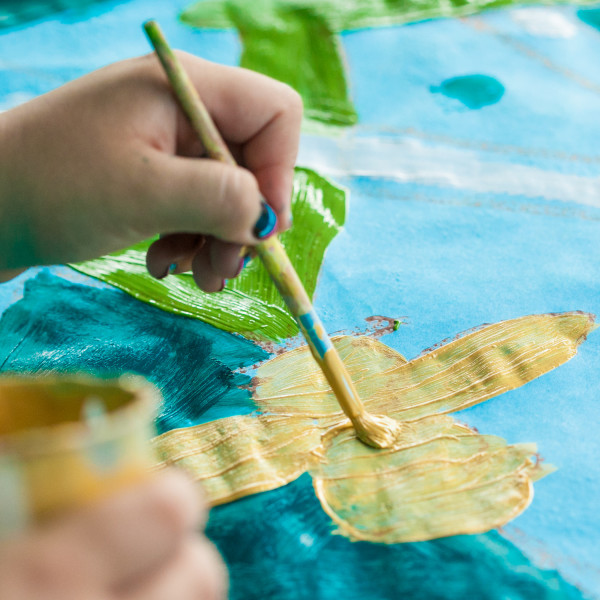 Is there anything else you want people to know about Liberty Camp? Well I think what we do for the rest of the summer is really interesting too, most of the staff, the music director has a PhD from Jersey City university, and then other people have master degrees. The staff is highly trained and qualified, and the leadership staff has been around for a long time.
During the rest of the year we have these in school programs, we work with JC public schools, so we have a series of Department of Education grants and the first one was 4th and 5th graders for 3 years and 6th and 7th graders for 3 years and 2nd and 3rd graders for 3 years, there was a control group set up to be able to assess the differences in the growth of the children, upwards of 400 children that we worked with and 400 that were controlled, in each of the projects, the students that participated outperformed the children of the control group, quite a bit. The statistics are in there. In the 2nd and 3rd grade project, you can see the standardized test scores, the controlled schools were outperforming. It's a major difference in the results.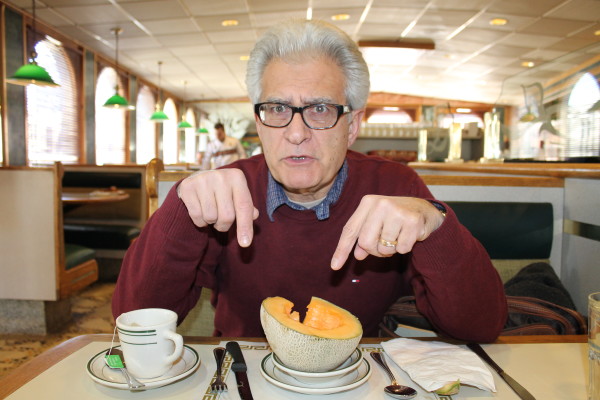 It must be exciting for you, 40 years! Yeah it is exciting, who would have thought it would last this long. We have gotten tremendous feedback. We have parents who came as a child and now their kids are joining, we have some great success stories, one of the kids is a lawyer now, and one is a teacher
Do you have one success story that you can tell me, which stands out at you? Yeah one is this woman that is on the Board of Trustees, and she's a lawyer here in Hudson County, she came as a little kid from a couple of summers, 6-7 year old and we've had kids tell us that ran into a teacher in 27 School, he's a teacher now. So we've had some real success stories, and that's just one that we have run into.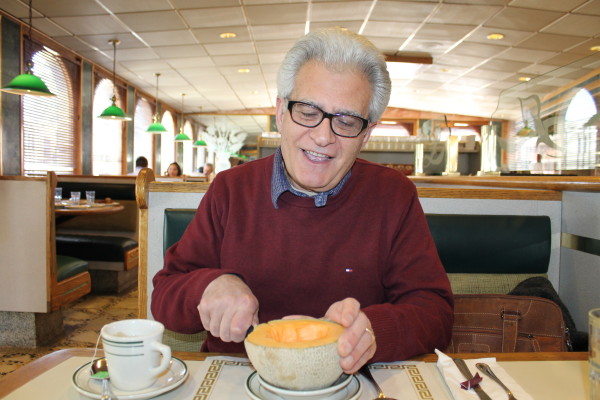 What we really do is raise money for kids that cant afford the camp and we are hoping people can come to the event on April 16th and celebrate with us, and every 2 weeks we have these plays, and everybody's invited so we'd love people to come to the shows