If you're looking to further educate yourself on racism and violence in this country, we've put together some books for adults and kids as well as films and documentaries for you to consider.
This is not a comprehensive list in the slightest. Look through our post with resources to educate yourself on anti-racism for detailed lists of books, shows, films, and other materials that serve as educational tools for non-black allies.
If you're interested in Black revolutionary texts, Timmy Chau and other activists have put together a Google Doc.
If you're a non-Black Latinx, you can also check out these resources compiled by Andrew Garcia and other Latinx activists. 
---
Books
So You Want to Talk About Race by Ijeoma Oluo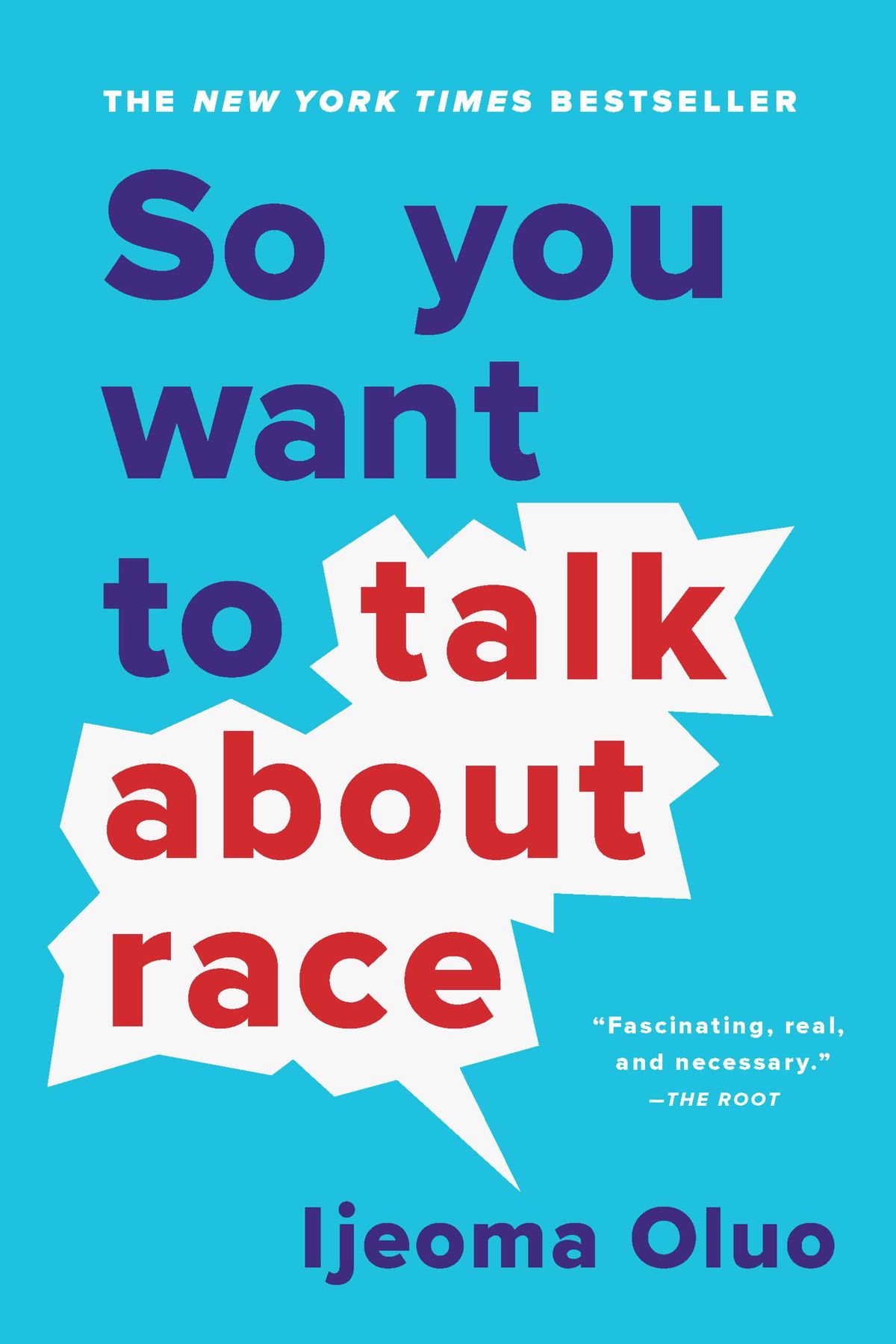 Widespread reporting on aspects of white supremacy–from police brutality to the mass incarceration of Black Americans–has put a media spotlight on racism in our society. Still, it is a difficult subject to talk about. How do you tell your roommate her jokes are racist? Why did your sister-in-law take umbrage when you asked to touch her hair–and how do you make it right? How do you explain white privilege to your white, privileged friend?
In So You Want to Talk About Race, Ijeoma Oluo guides readers of all races through subjects ranging from intersectionality and affirmative action to "model minorities" in an attempt to make the seemingly impossible possible: honest conversations about race and racism, and how they infect almost every aspect of American life.
The Autobiography of Malcolm X as told to Alex Haley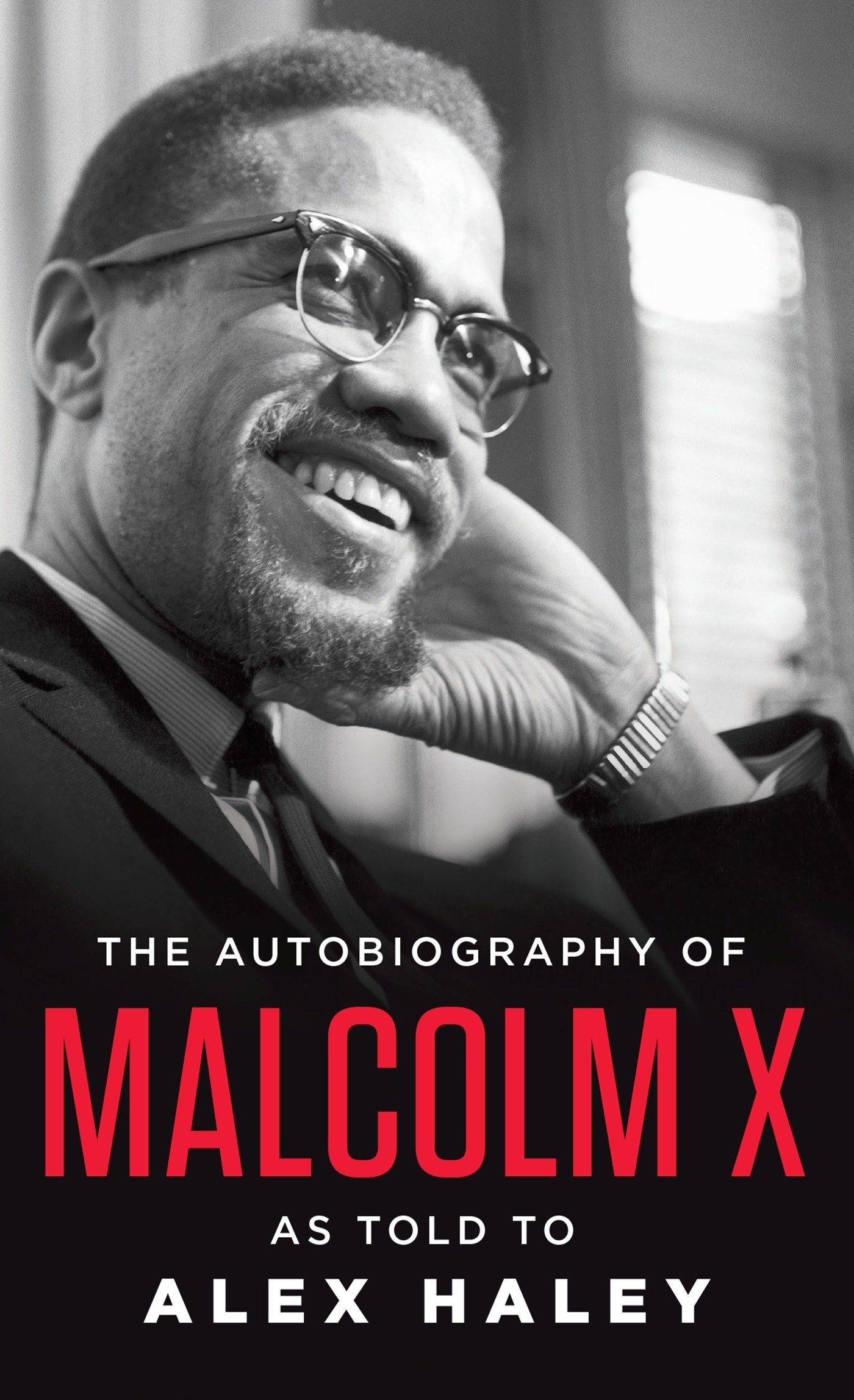 In the searing pages of this classic autobiography, originally published in 1964, Malcolm X, the Muslim leader, firebrand, and anti-integrationist, tells the extraordinary story of his life and the growth of the Black Muslim movement. His fascinating perspective on the lies and limitations of the American Dream, and the inherent racism in a society that denies its nonwhite citizens the opportunity to dream, gives extraordinary insight into the most urgent issues of our own time. The Autobiography of Malcolm X stands as the definitive statement of a movement and a man whose work was never completed but whose message is timeless. It is essential reading for anyone who wants to understand America.
A People's History of the United States by Howard Zinn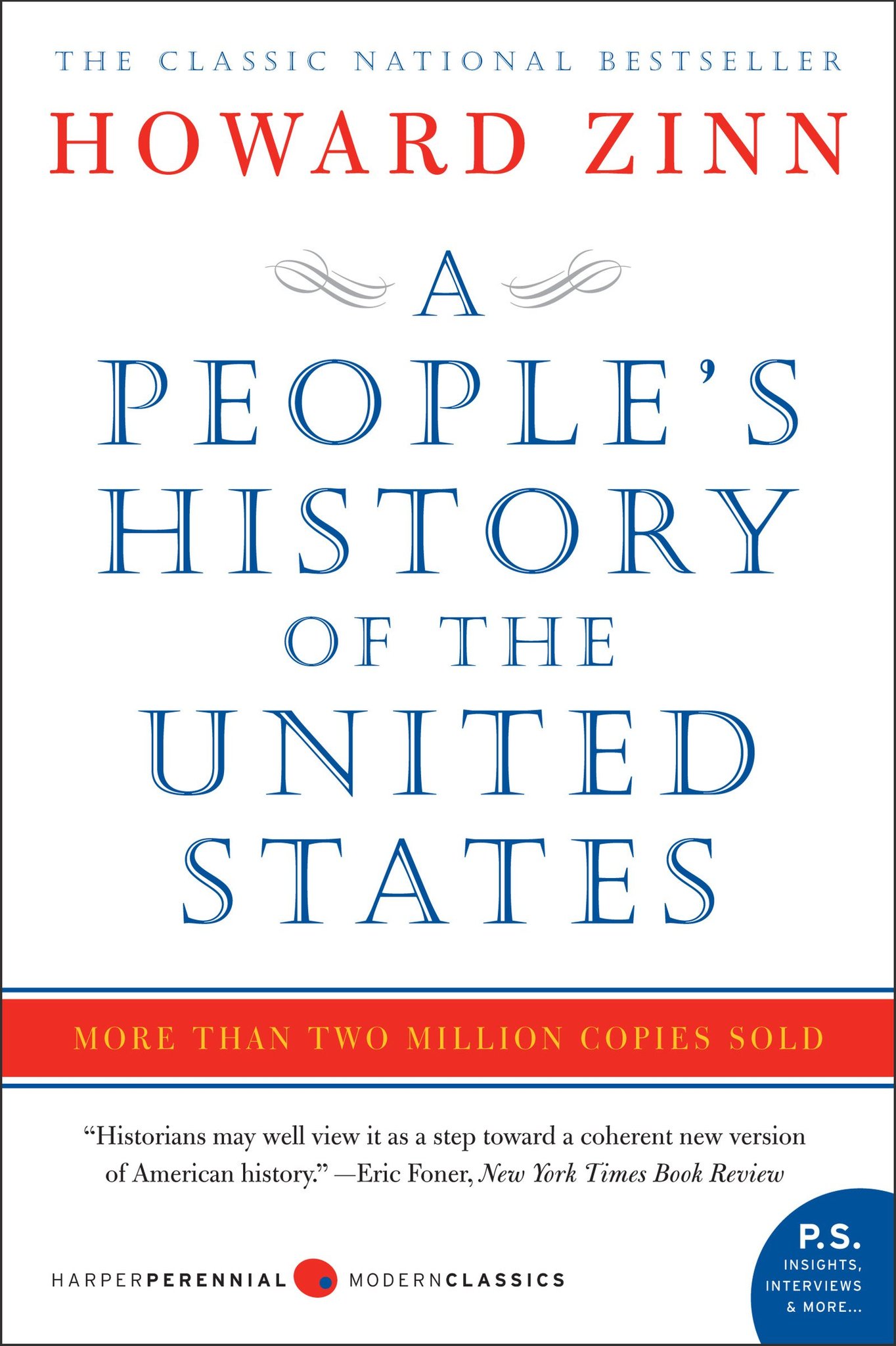 From Harper Collins Publishers:
With a new introduction by Anthony Arnove, this edition of the classic national bestseller chronicles American history from the bottom up, throwing out the official narrative taught in schools—with its emphasis on great men in high places—to focus on the street, the home and the workplace.
Known for its lively, clear prose as well as its scholarly research, A People's History of the United States is the only volume to tell America's story from the point of view of—and in the words of—America's women, factory workers, African-Americans, Native Americans, the working poor, and immigrant laborers. As historian Howard Zinn shows, many of our country's greatest battles—the fights for a fair wage, an eight-hour workday, child-labor laws, health and safety standards, universal suffrage, women's rights, racial equality—were carried out at the grassroots level, against bloody resistance.
Covering Christopher Columbus's arrival through President Clinton's first term, A People's History of the United States features insightful analysis of the most important events in our history.
Between the World and Me by Ta-Nehisi Coates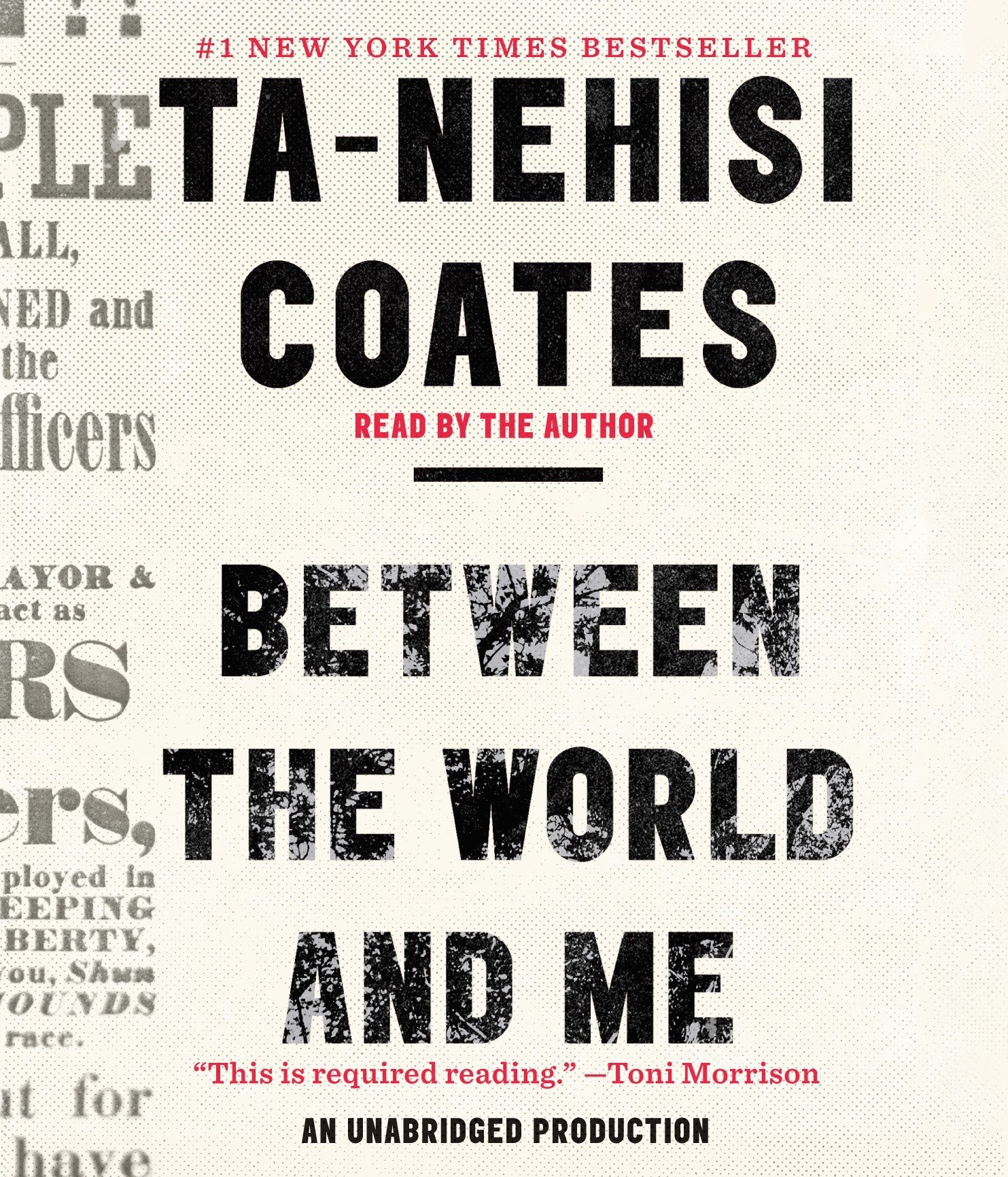 In a profound work that pivots from the biggest questions about American history and ideals to the most intimate concerns of a father for his son, Ta-Nehisi Coates offers a powerful new framework for understanding our nation's history and current crisis. Americans have built an empire on the idea of "race," a falsehood that damages us all but falls most heavily on the bodies of black women and men—bodies exploited through slavery and segregation, and, today, threatened, locked up, and murdered out of all proportion. What is it like to inhabit a black body and find a way to live within it? And how can we all honestly reckon with this fraught history and free ourselves from its burden?
Between the World and Me is Ta-Nehisi Coates's attempt to answer these questions in a letter to his adolescent son. Coates shares with his son—and readers—the story of his awakening to the truth about his place in the world through a series of revelatory experiences, from Howard University to Civil War battlefields, from the South Side of Chicago to Paris, from his childhood home to the living rooms of mothers whose children's lives were taken as American plunder. Beautifully woven from personal narrative, reimagined history, and fresh, emotionally charged reportage, Between the World and Me clearly illuminates the past, bracingly confronts our present, and offers a transcendent vision for a way forward.
The New Jim Crow: Mass Incarceration in the Age of Colorblindness by Michelle Alexander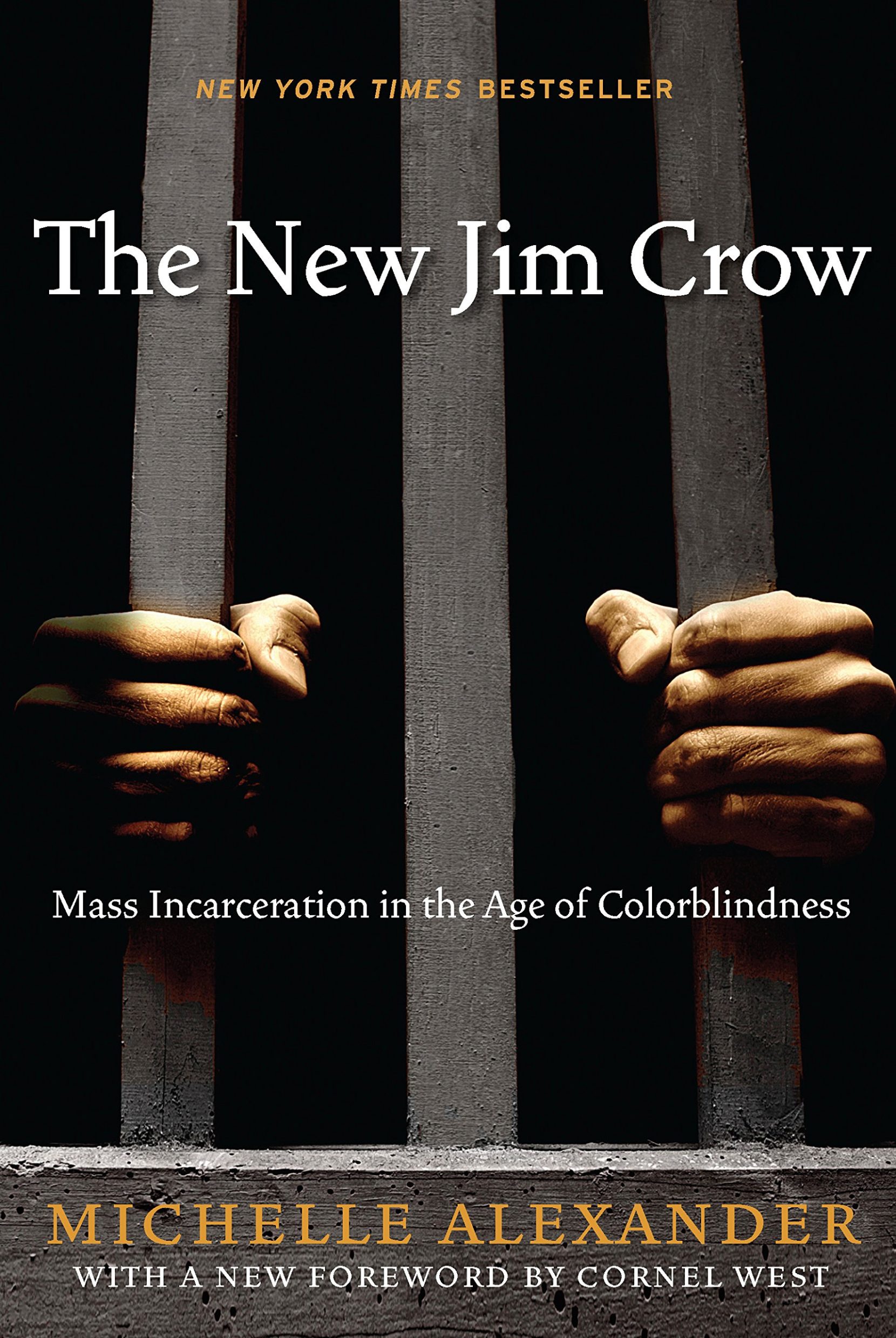 The New Jim Crow is a stunning account of the rebirth of a caste-like system in the United States, one that has resulted in millions of African Americans locked behind bars and then relegated to a permanent second-class status—denied the very rights supposedly won in the Civil Rights Movement. Since its publication in 2010, the book has appeared on the New York Times bestseller list for more than a year; been dubbed the "secular bible of a new social movement" by numerous commentators, including Cornel West; and has led to consciousness-raising efforts in universities, churches, community centers, re-entry centers, and prisons nationwide. The New Jim Crow tells a truth our nation has been reluctant to face.
As the United States celebrates its "triumph over race" with the election of Barack Obama, the majority of black men in major urban areas are under correctional control or saddled with criminal records for life. Jim Crow laws were wiped off the books decades ago, but today an extraordinary percentage of the African American community is warehoused in prisons or trapped in a parallel social universe, denied basic civil and human rights—including the right to vote; the right to serve on juries; and the right to be free of legal discrimination in employment, housing, access to education and public benefits. Today, it is no longer socially permissible to use race explicitly as a justification for discrimination, exclusion, and social contempt. Yet as civil-rights-lawyer-turned-legal-scholar Michelle Alexander demonstrates, it is perfectly legal to discriminate against convicted criminals in nearly all the ways in which it was once legal to discriminate against African Americans. Once labeled a felon, even for a minor drug crime, the old forms of discrimination are suddenly legal again. In her words, "we have not ended racial caste in America; we have merely redesigned it."
Alexander shows that, by targeting black men through the War on Drugs and decimating communities of color, the U.S. criminal justice system functions as a contemporary system of racial control, even as it formally adheres to the principle of colorblindness.
The New Jim Crow challenges the civil rights community—and all of us—to place mass incarceration at the forefront of a new movement for racial justice in America.
How to Be an Antiracist by Ibram X. Kendi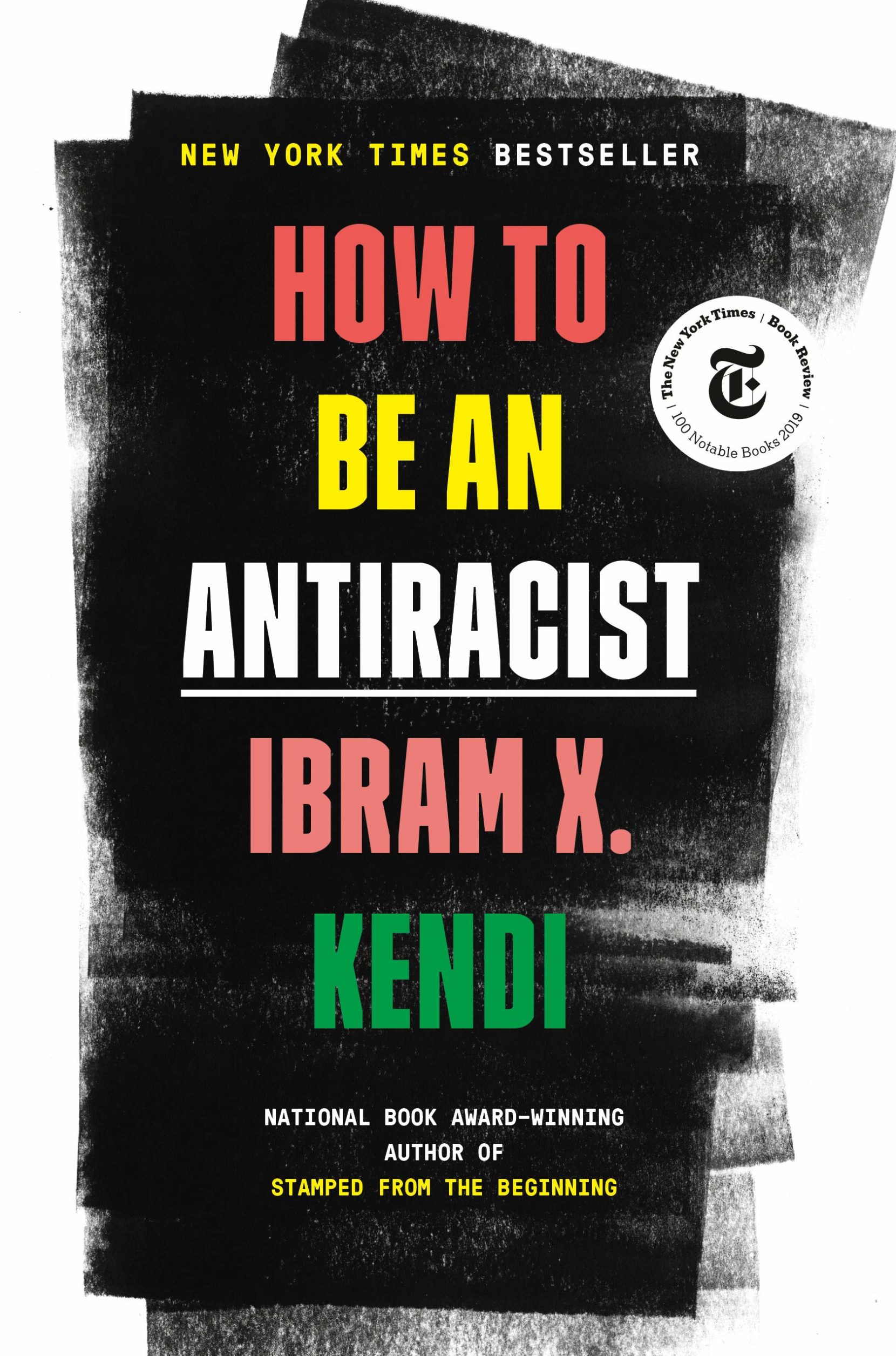 Ibram X. Kendi's concept of antiracism reenergizes and reshapes the conversation about racial justice in America–but even more fundamentally, points us toward liberating new ways of thinking about ourselves and each other. Instead of working with the policies and system we have in place, Kendi asks us to think about what an antiracist society might look like, and how we can play an active role in building it.
In his memoir, Kendi weaves together an electrifying combination of ethics, history, law, and science–including the story of his own awakening to antiracism–bringing it all together in a cogent, accessible form. He begins by helping us rethink our most deeply held, if implicit, beliefs and our most intimate personal relationships (including beliefs about race and IQ and interracial social relations) and reexamines the policies and larger social arrangements we support. How to Be an Antiracist promises to become an essential book for anyone who wants to go beyond an awareness of racism to the next step of contributing to the formation of a truly just and equitable society.
This Bridge Called My Back: Writings by Radical Women of Color, edited by Cherrie Moraga and Gloria Anzaldúa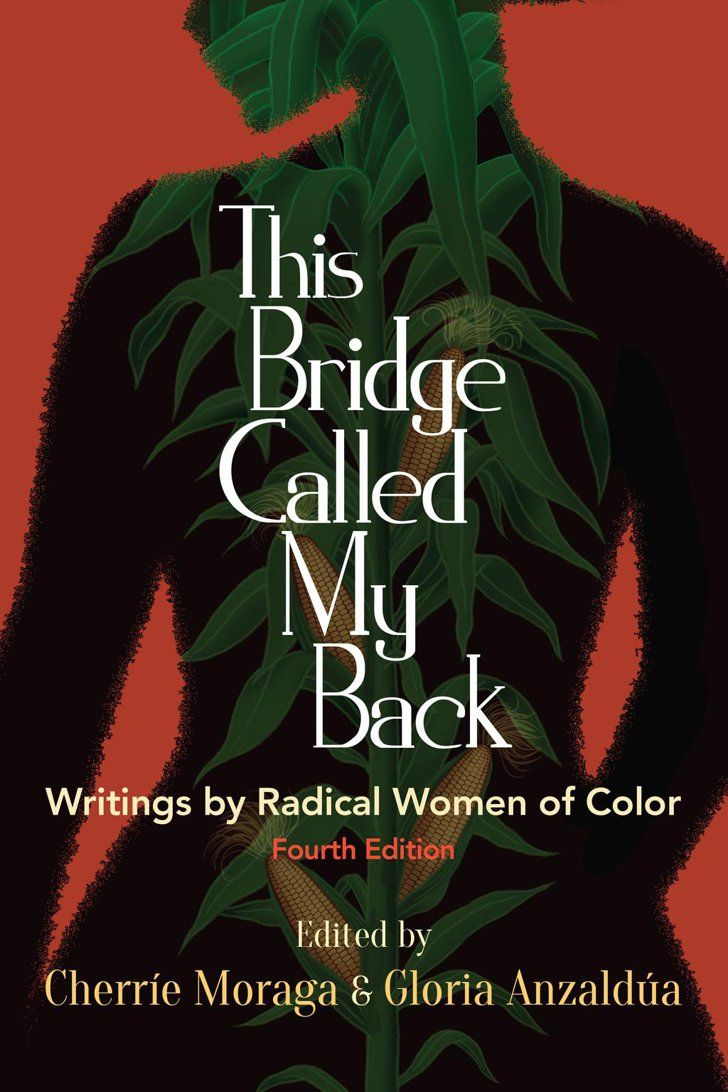 Originally released in 1981, This Bridge Called My Back is a testimony to women of color feminism as it emerged in the last quarter of the twentieth century. Through personal essays, criticism, interviews, testimonials, poetry, and visual art, the collection explores, as coeditor Cherríe Moraga writes, "the complex confluence of identities—race, class, gender, and sexuality—systemic to women of color oppression and liberation."
Reissued here, nearly thirty-five years after its inception, the fourth edition contains an extensive new introduction by Moraga, along with a previously unpublished statement by Gloria Anzaldúa. The new edition also includes visual artists whose work was produced during the same period as Bridge, including Betye Saar, Ana Mendieta, and Yolanda López, as well as current contributor biographies. Bridge continues to reflect an evolving definition of feminism, one that can effectively adapt to, and help inform an understanding of the changing economic and social conditions of women of color in the United States and throughout the world.
Citizen: An American Lyric by Claudia Rankine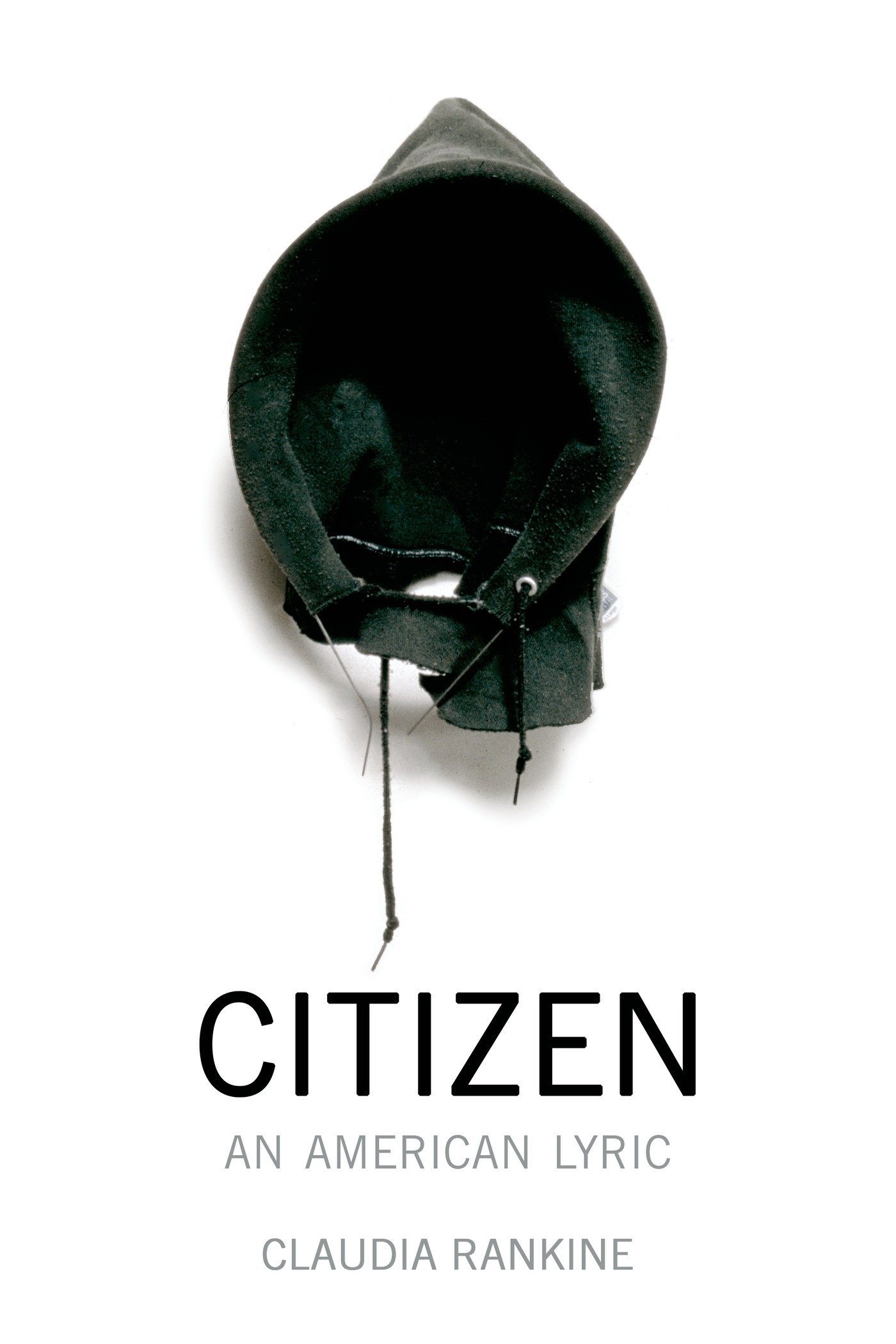 Claudia Rankine's bold new book recounts mounting racial aggressions in ongoing encounters in twenty-first-century daily life and in the media. Some of these encounters are slights, seemingly slips of the tongue, and some are intentional offensives in the classroom, at the supermarket, at home, on the tennis court with Serena Williams and the soccer field with Zinedine Zidane, online, on TV—everywhere, all the time. The accumulative stresses come to bear on a person's ability to speak, perform, and stay alive. Our addressability is tied to the state of our belonging, Rankine argues, as are our assumptions and expectations of citizenship. In essay, image, and poetry, Citizen is a powerful testament to the individual and collective effects of racism in our contemporary, often named "post-race" society.
For kids
Malcolm X: The Boy Who Grew Up to Become Malcolm X by Ilyasah Shabazz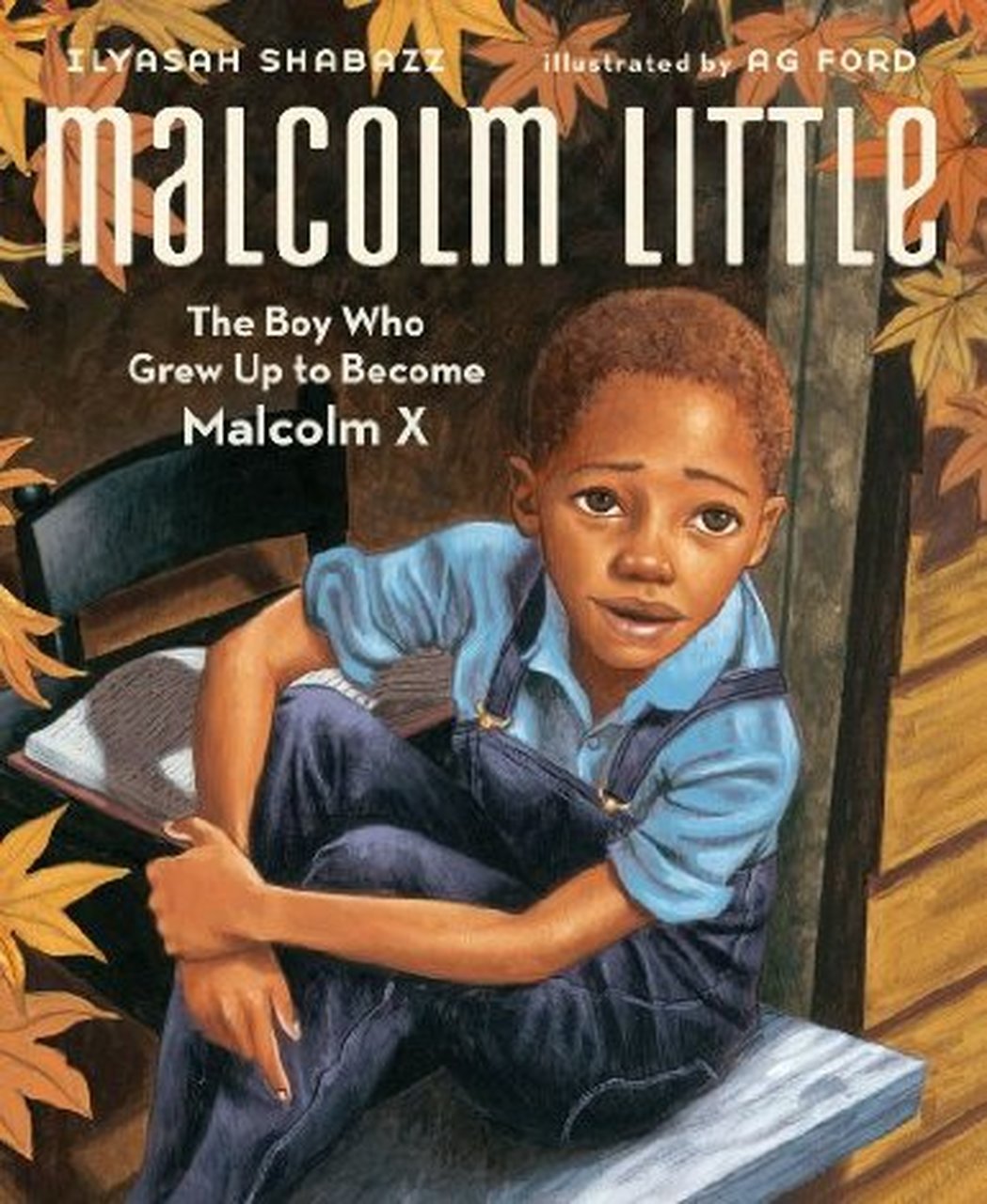 Malcolm X grew to be one of America's most influential figures. But first, he was a boy named Malcolm Little. Written by his daughter, this inspiring picture book biography celebrates a vision of freedom and justice.
Bolstered by the love and wisdom of his large, warm family, young Malcolm Little was a natural born leader. But when confronted with intolerance and a series of tragedies, Malcolm's optimism and faith were threatened. He had to learn how to be strong and how to hold on to his individuality. He had to learn self-reliance.
Together with acclaimed illustrator AG Ford, Ilyasah Shabazz gives us a unique glimpse into the childhood of her father, Malcolm X, with a lyrical story that carries a message that resonates still today—that we must all strive to live to our highest potential.
Something Happened in Our Town by Marianne Celano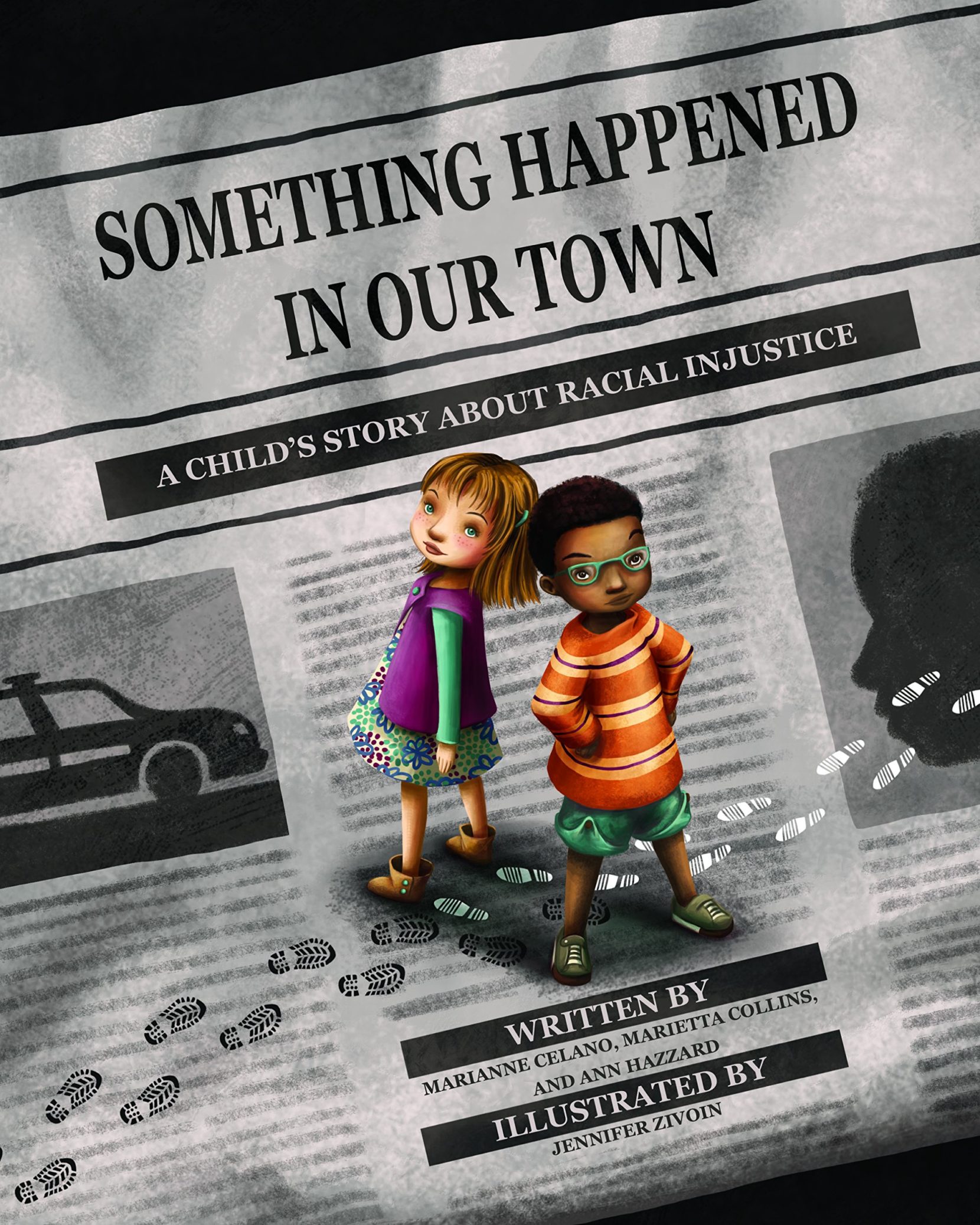 Something Happened in Our Town describes a traumatic event — a police shooting — from the perspective of a White family and an African American family. This story models productive conversations around racial-ethnic socialization and social-emotional learning, and provides an excellent platform for discussing social justice and race relations with children. Includes a "Note to Parents and Caregivers" with conversation guides, child-friendly vocabulary, and lists of related resources.
Let's Talk About Race by Julius Lester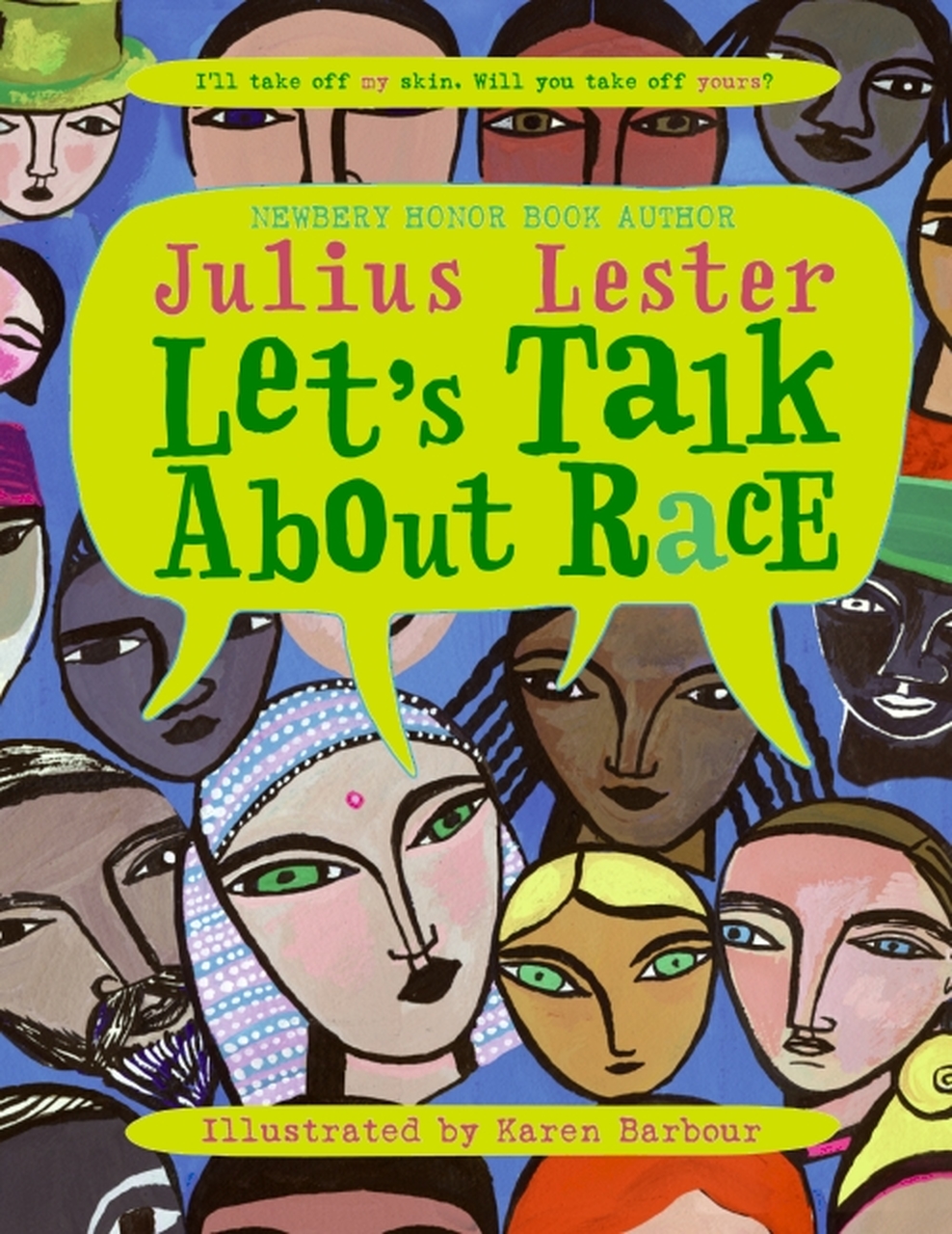 From Harper Collins Publishers:
In this acclaimed book, the author of the Newbery Honor Book To Be a Slave shares his own story as he explores what makes each of us special. A strong choice for sharing at home or in the classroom.
Karen Barbour's dramatic, vibrant paintings speak to the heart of Lester's unique vision, truly a celebration of all of us. "This stunning picture book introduces race as just one of many chapters in a person's story" (School Library Journal). "Lester's poignant picture book helps children learn, grow, discuss, and begin to create a future that resolves differences" (Children's Literature).
Julius Lester said: "I write because our lives are stories. If enough of these stories are told, then perhaps we will begin to see that our lives are the same story. The differences are merely in the details."
I am a story. So are you. So is everyone.
Films
Do the Right Thing (1989)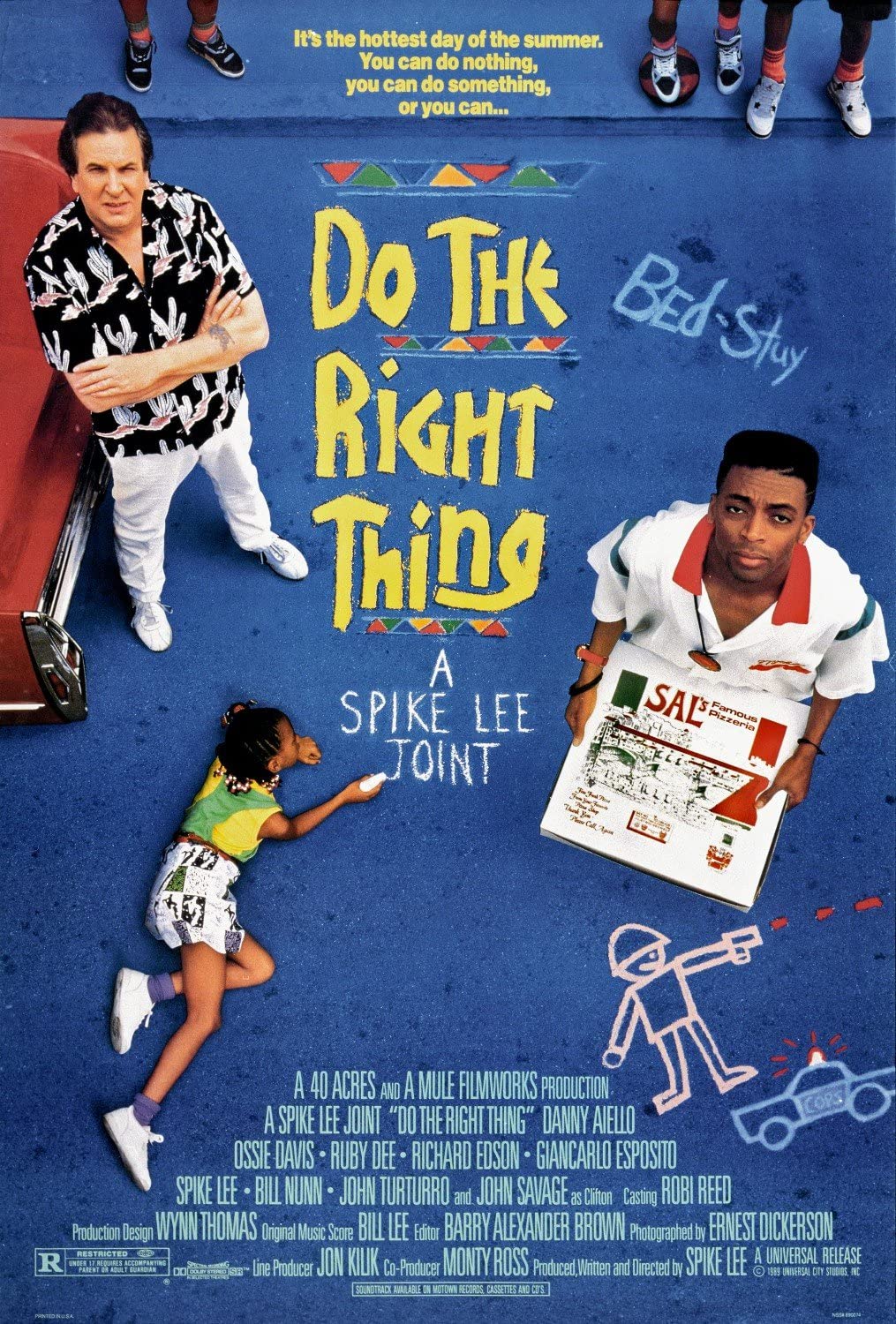 This powerful visual feast combines humor and drama with memorable characters while tracing the course of a single day on a block in the Bedford-Stuyvesant area of Brooklyn. It's the hottest day of the year, a scorching 24-hour period that will change the lives of its residents forever.
Available to rent on Amazon, YouTube, and Apple. 
If Beale Street Could Talk (2019)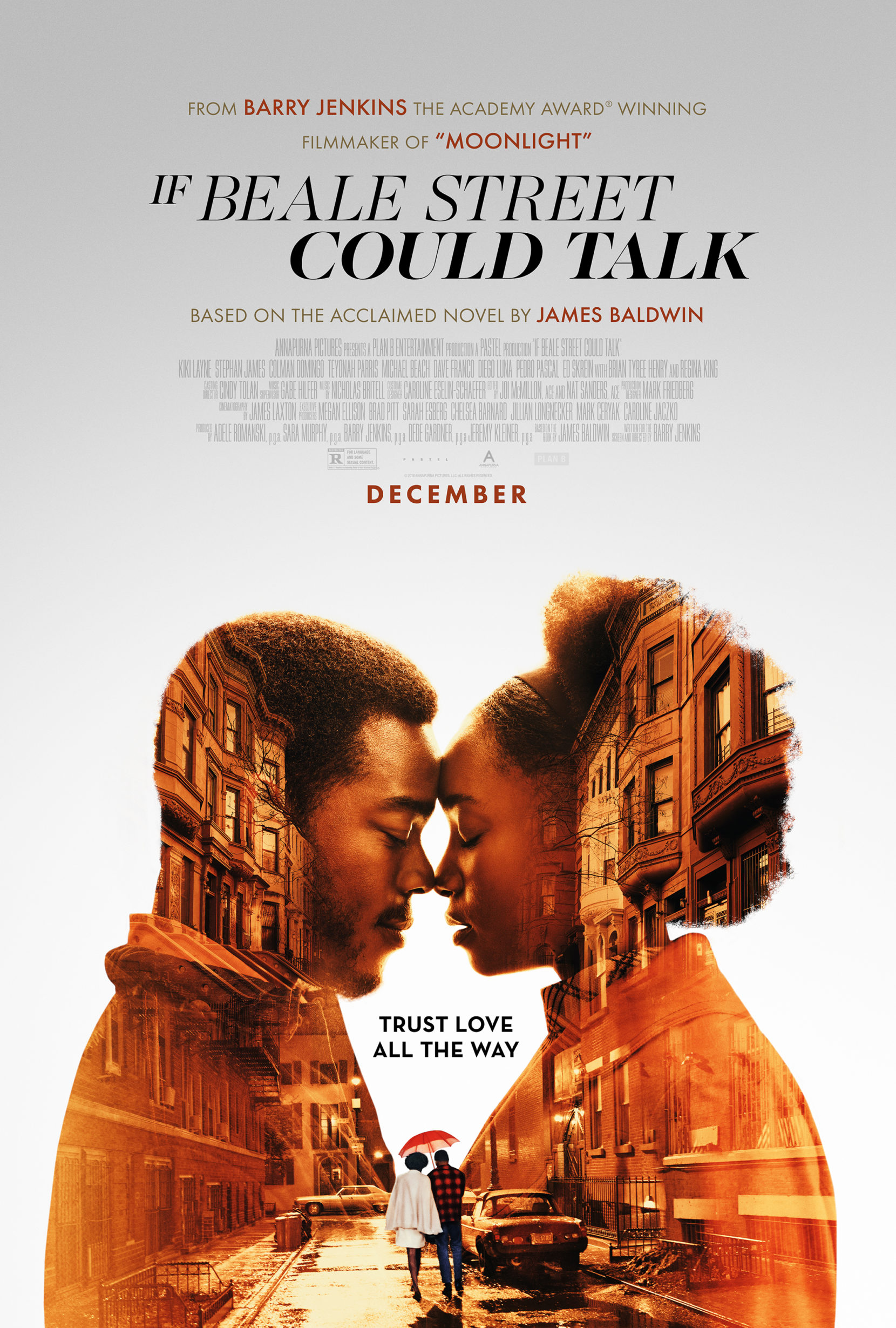 Set in early-1970s Harlem, If Beale Street Could Talk is a timeless and moving love story of both a couple's unbreakable bond and the African-American family's empowering embrace, as told through the eyes of 19-year-old Tish Rivers (screen newcomer KiKi Layne). A daughter and wife-to-be, Tish vividly recalls the passion, respect and trust that have connected her and her artist fiancé Alonzo Hunt, who goes by the nickname Fonny (Stephan James). Friends since childhood, the devoted couple dream of a future together but their plans are derailed when Fonny is arrested for a crime he did not commit. Through the unique intimacy and power of cinema, If Beale Street Could Talk honors the author's prescient words and imagery, charting the emotional currents navigated in an unforgiving and racially biased world as the filmmaker poetically crosses time frames to show how love and humanity endure.
Available to stream on Hulu. 
Fruitvale Station (2013)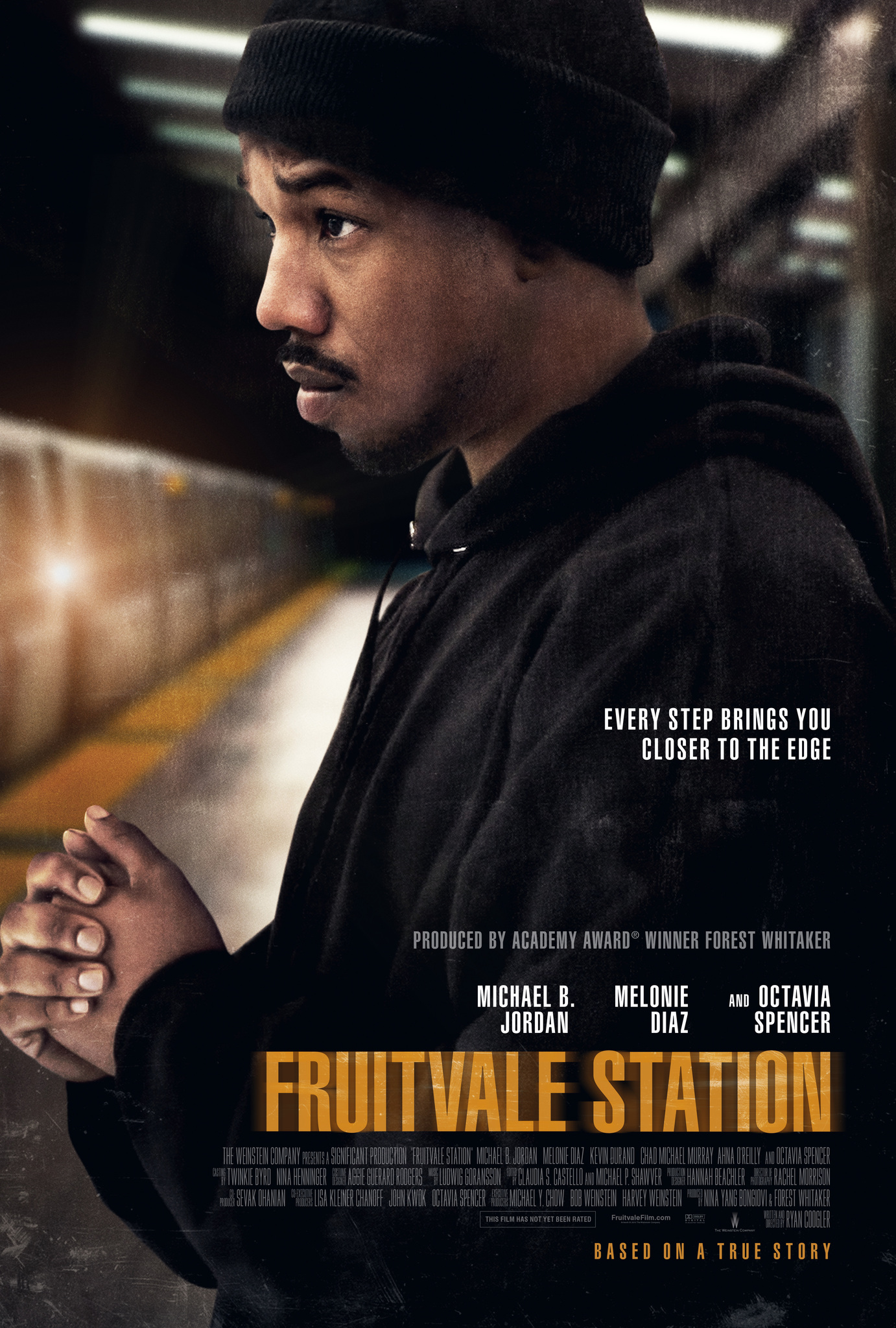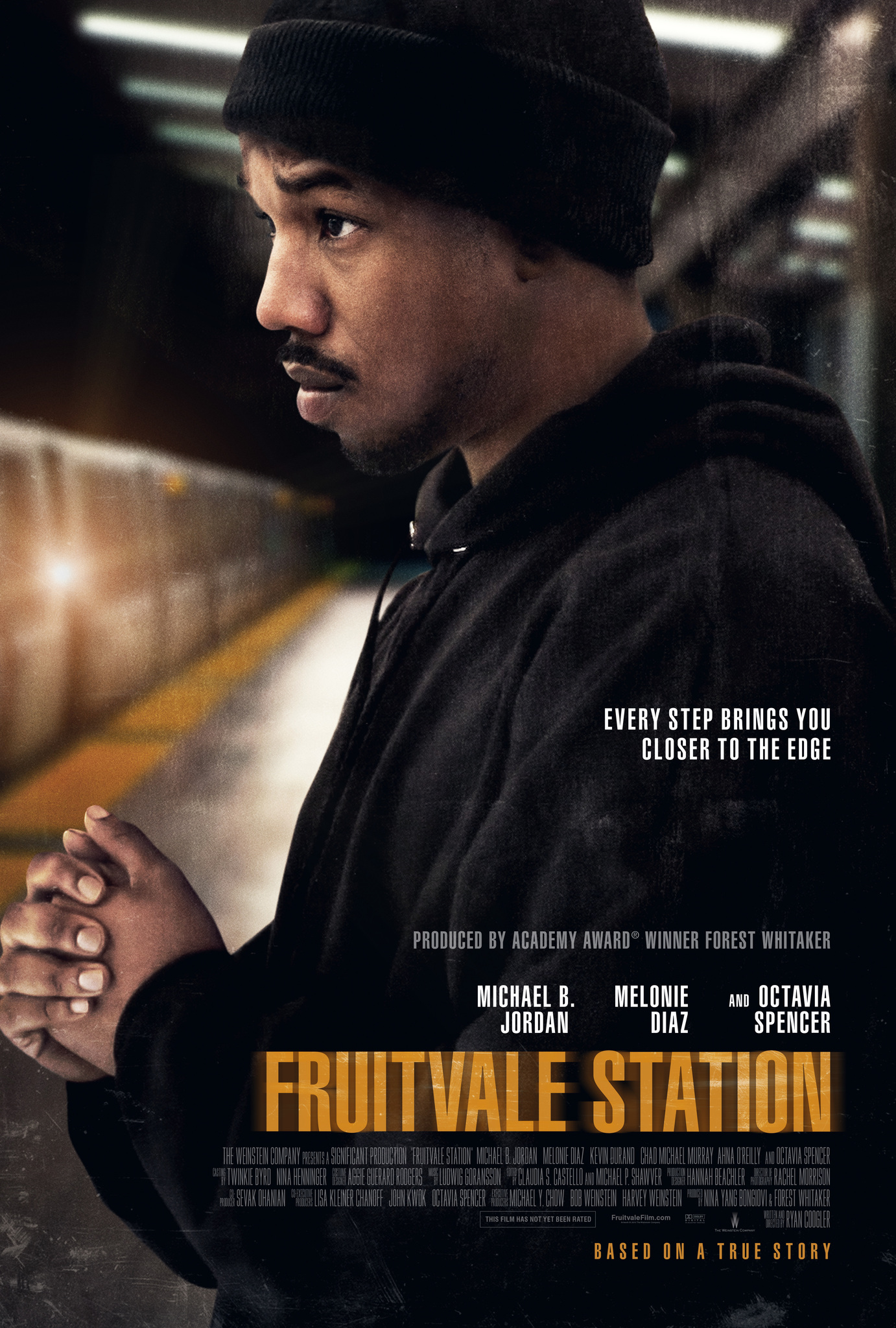 Winner of both the Grand Jury Prize for dramatic feature and the Audience Award for U.S. dramatic film at the 2013 Sundance Film Festival, director Ryan Coogler's FRUITVALE STATION follows the true story of Oscar Grant (Michael B. Jordan), a 22-year-old Bay Area resident who wakes up on the morning of December 31, 2008 and feels something in the air. Not sure what it is, he takes it as a sign to get a head start on his resolutions: being a better son to his mother (Octavia Spencer), whose birthday falls on New Year's Eve, being a better partner to his girlfriend Sophina (Melonie Diaz), who he hasn't been completely honest with as of late, and being a better father to Tatiana (Ariana Neal), their beautiful four year-old daughter. Crossing paths with friends, family, and strangers, Oscar starts out well, but as the day goes on, he realizes that change is not going to come easily. His resolve takes a tragic turn, however, when BART officers shoot him in cold blood at the Fruitvale subway stop on New Year's Day. Oscar's life and tragic death would shake the Bay Area – and the entire nation – to its very core.
Available to stream on Tubi for free. 
The Watermelon Woman (1997)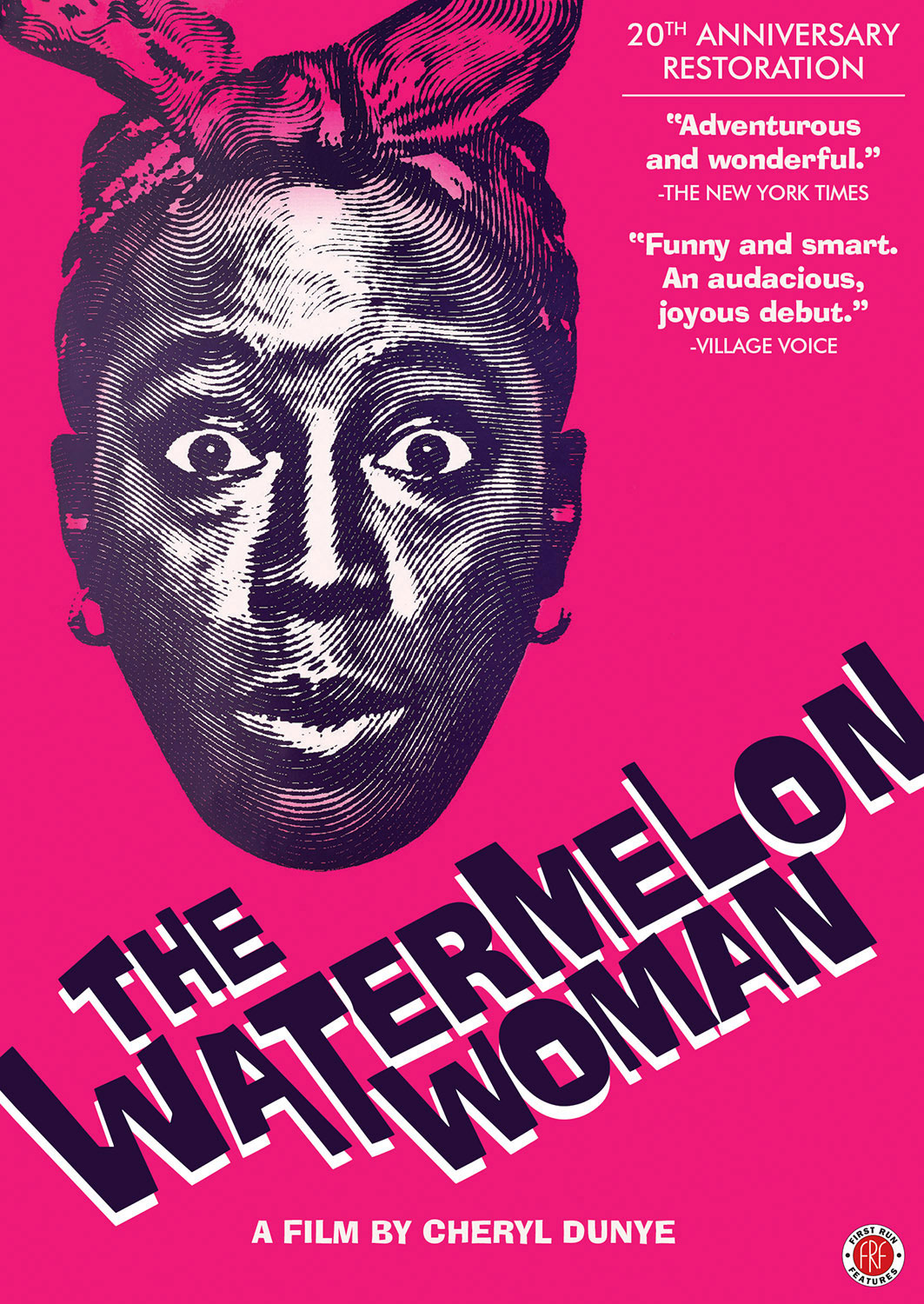 Cheryl is a twenty-something black lesbian working as a clerk in a video store while struggling to make a documentary about Fae Richards, an obscure black actress from the 1930's. Cheryl is surprised to discover that Richards (known popularly as "the Watermelon Woman") had a white lesbian lover. At the same time, Cheryl falls in love with a very cute white customer at the video store.
Available to stream on Amazon Prime and Criterion. 
Dear White People (2014)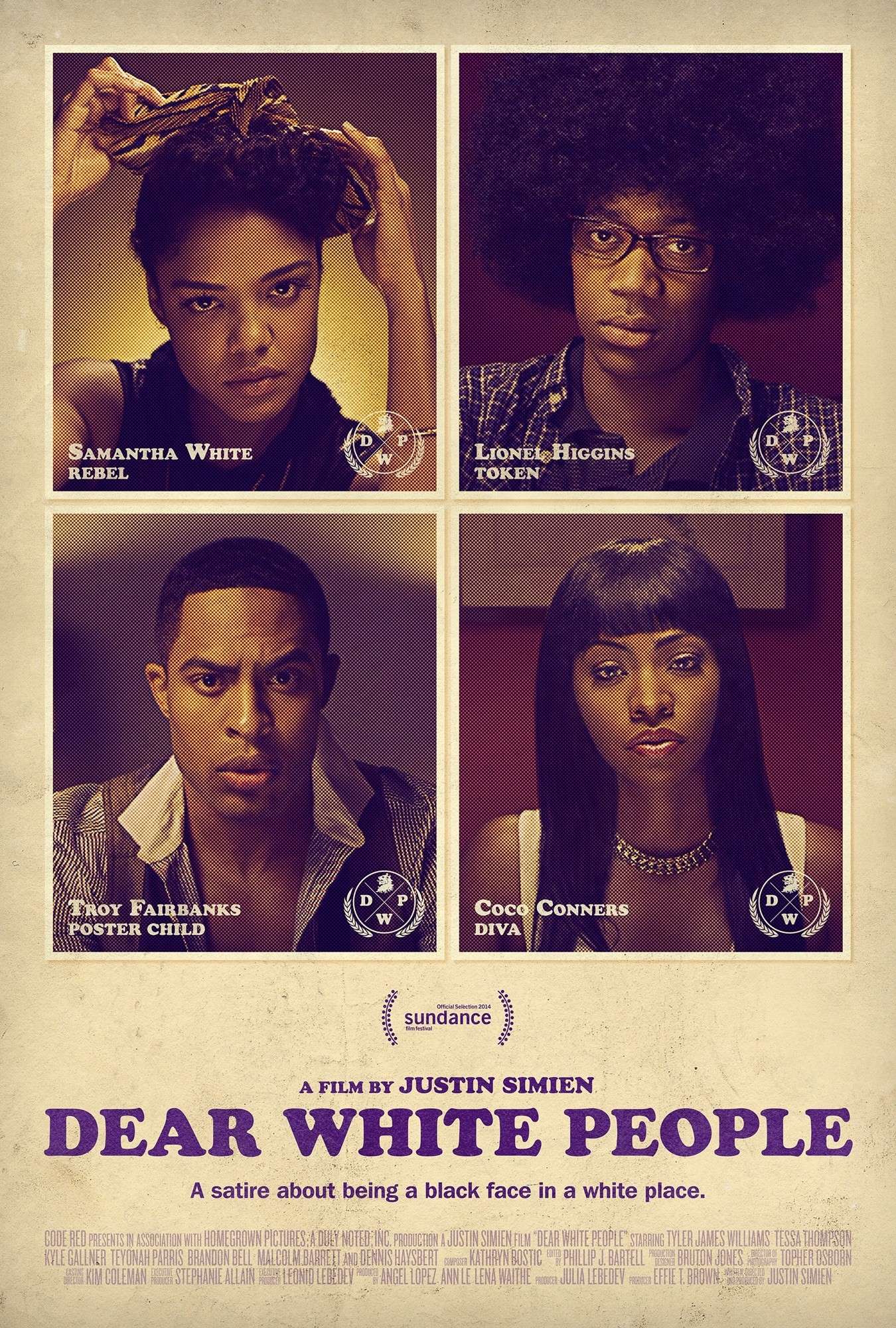 Winner of the 2014 Sundance Film Festival's Special Jury Award for Breakthrough Talent, Dear White People is a sly, provocative satire of race relations in the age of Obama. Writer/director Justin Simien follows a group of African American students as they navigate campus life and racial politics at a predominantly white college in a sharp and funny feature film debut that earned him a spot on Variety's annual "10 Directors to Watch."
Available to rent on YouTube, Amazon Prime, and Apple. 
Illusions (1982)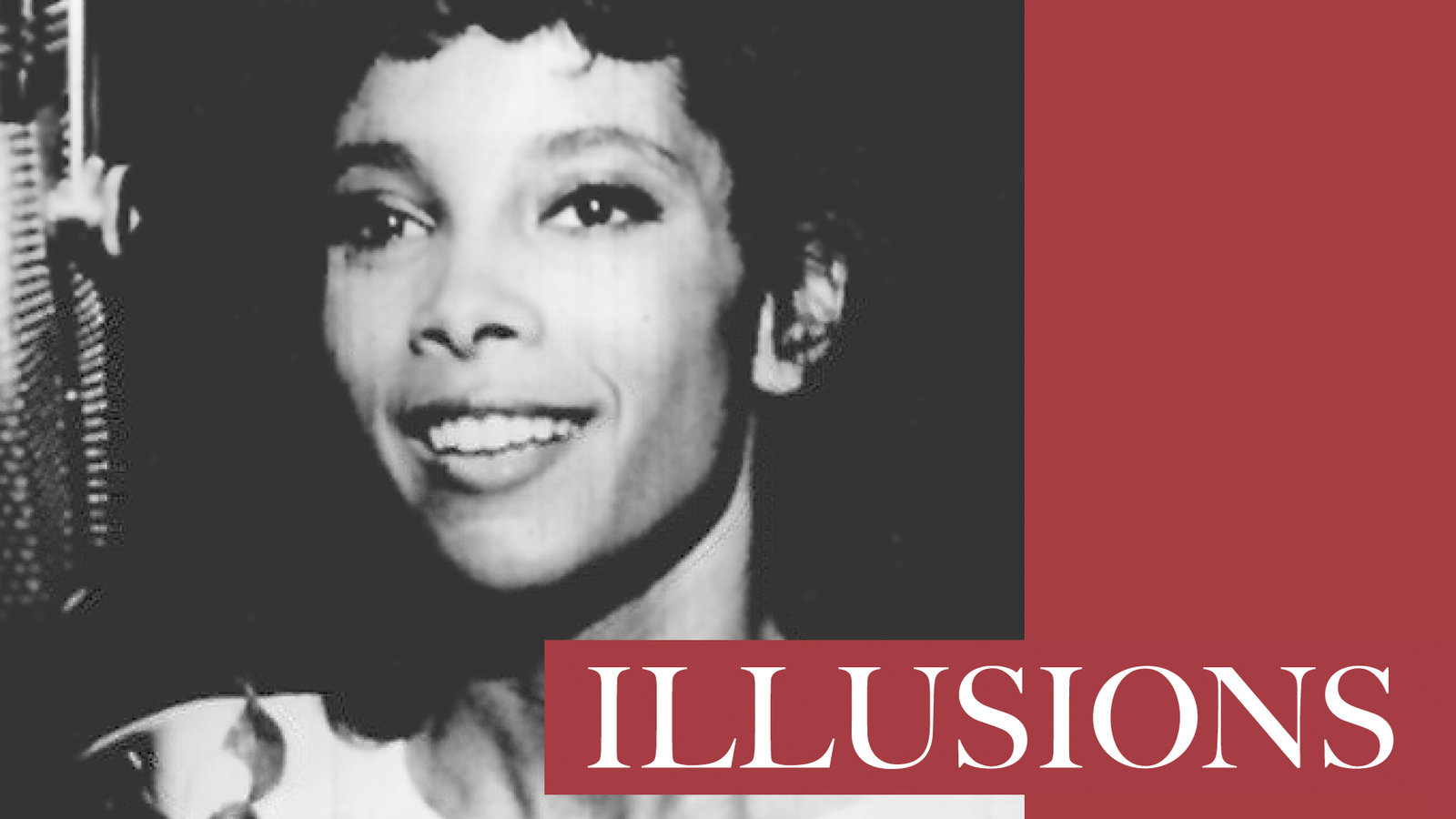 From the director of Daughters of the Dust and Four Women comes an award-winning drama about the reality behind the facade of WWII-era Hollywood. The film follows the story of a fictitious production studio and two African-American women in the film industry: Ester Jeeter, a singer who lends her voice to a white actress, and Mignon Dupree, a studio executive who appears to be white. Dash's film explores the struggles of these women to be recognized for who they are in the white-dominated Hollywood studio system of 1942, an industry that thrives on the art of illusion in every respect. Marcia Pally of the Village Voice praises, "[Illusions] cleverly uses film itself as a metaphor for the myths fostered by whites and men about Blacks and women."
Available to watch on YouTube for free. 
Sorry to Bother You (2018)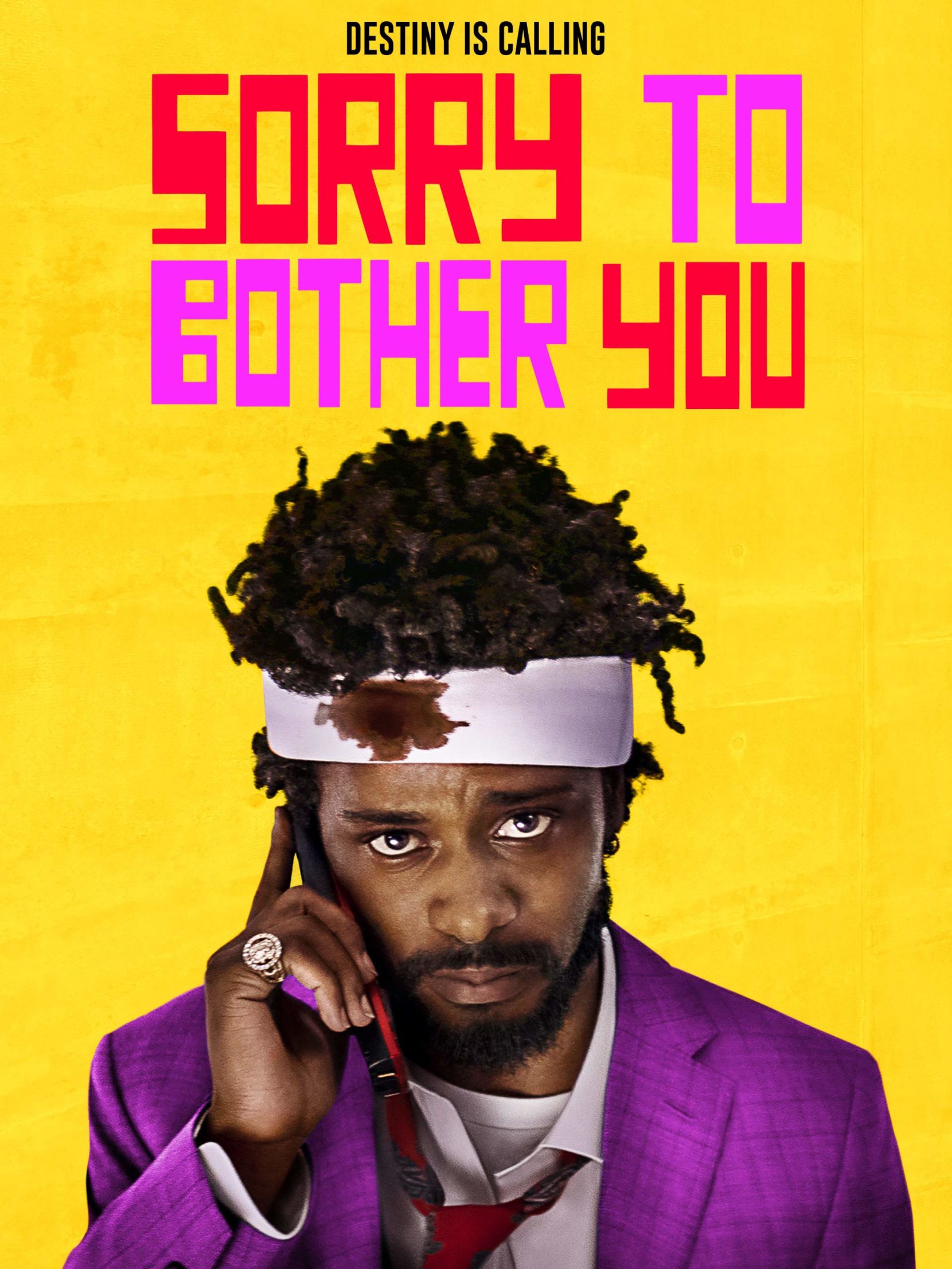 In an alternate present-day version of Oakland, black telemarketer Cassius Green (Lakeith Stanfield) discovers a magical key to professional success, which propels him into a macabre universe of "powercalling" that leads to material glory. But the upswing in Cassius' career raises serious red flags with his girlfriend Detroit (Tessa Thompson), a performance artist and minimum-wage striver who's secretly part of a Banksy-style activist collective. As his friends and co-workers organize in protest of corporate oppression, Cassius falls under the spell of his company's cocaine-snorting CEO Steve Lift (Armie Hammer), who offers him a salary beyond his wildest dreams.
Available to stream on Hulu or rent on YouTube and Amazon Prime. 
BlacKkKlansman (2018)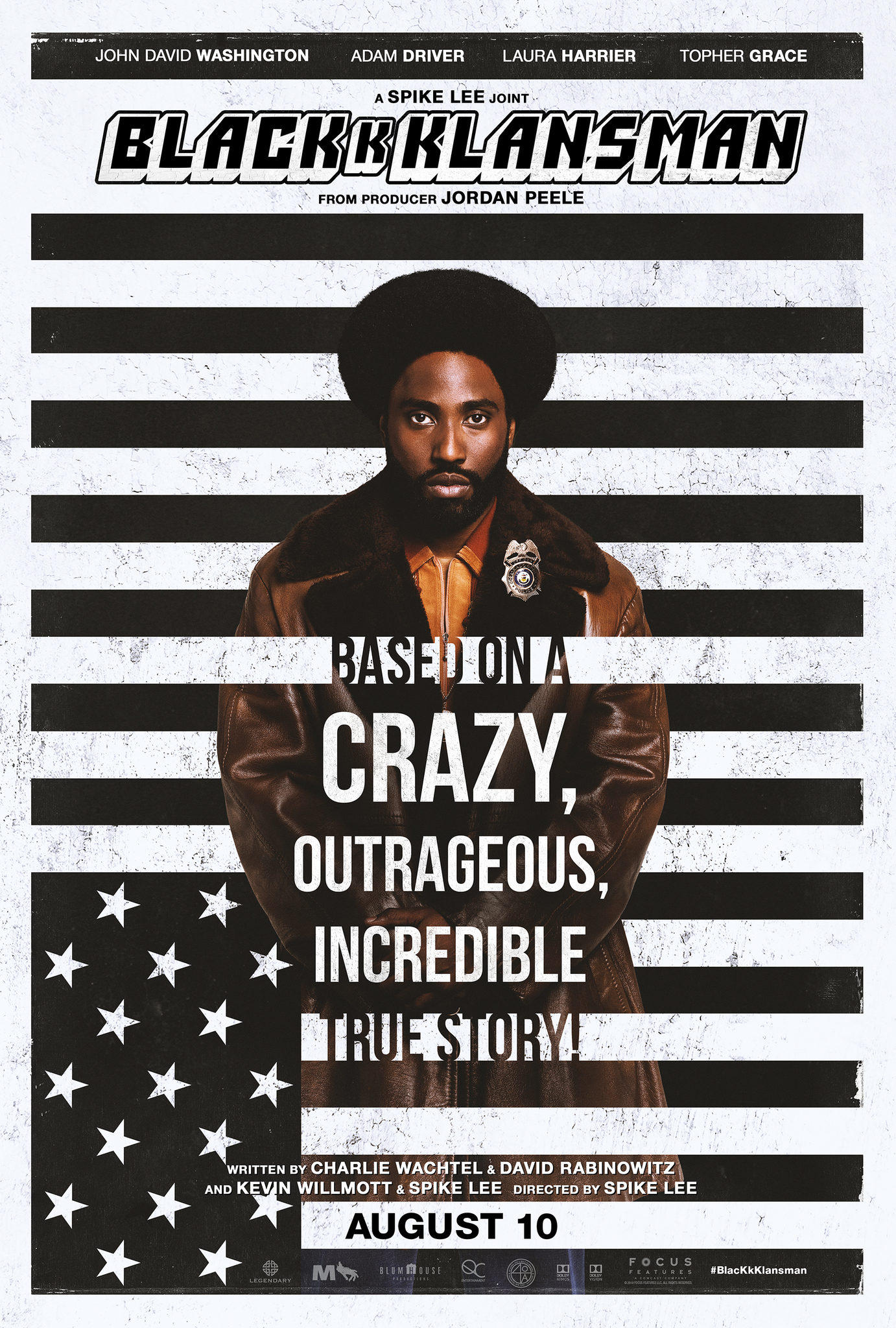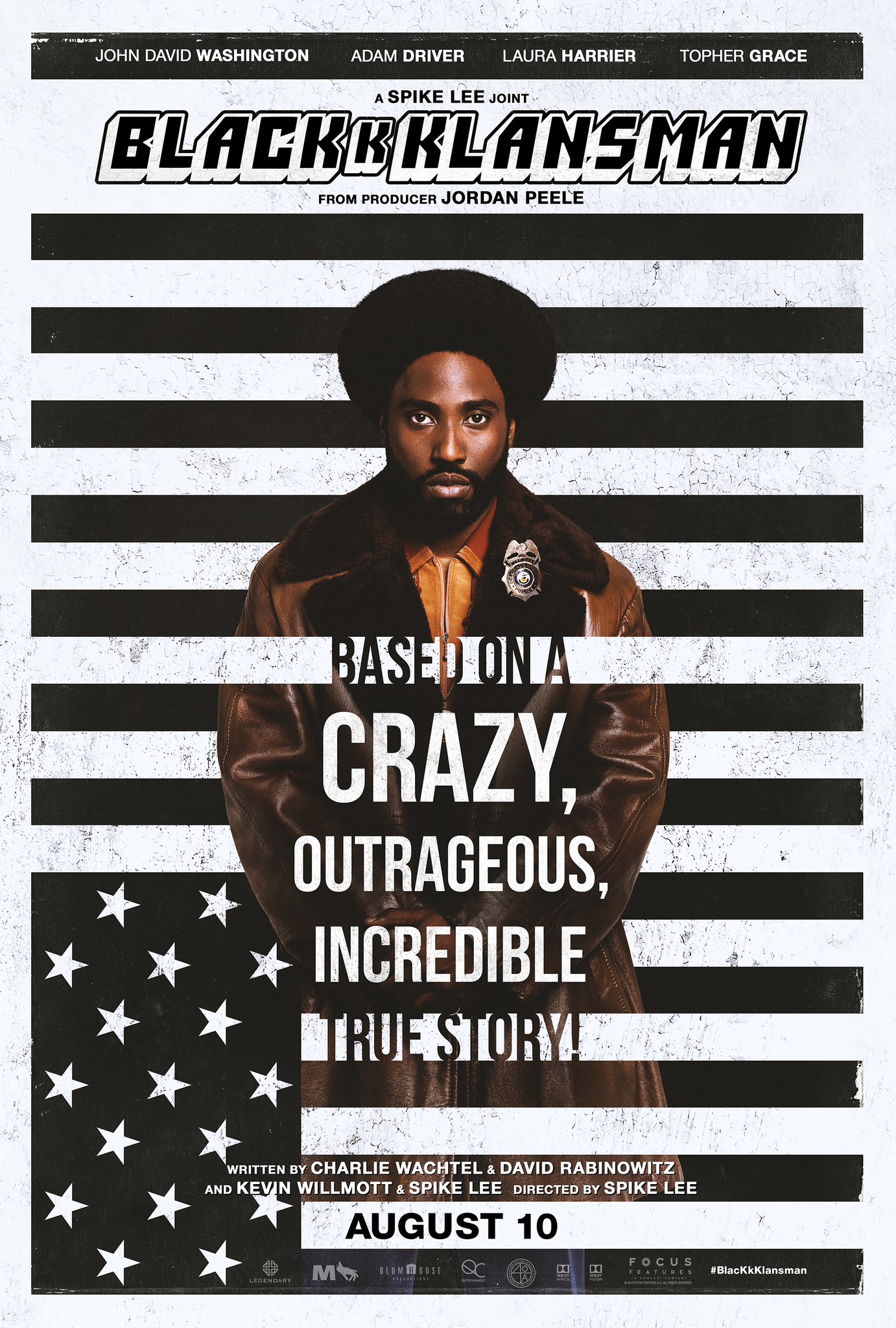 From visionary filmmaker Spike Lee comes the incredible true story of an American hero. It's the early 1970s, and Ron Stallworth (John David Washington) is the first African-American detective to serve in the Colorado Springs Police Department. Determined to make a name for himself, Stallworth bravely sets out on a dangerous mission: infiltrate and expose the Ku Klux Klan. The young detective soon recruits a more seasoned colleague, Flip Zimmerman (Adam Driver), into the undercover investigation of a lifetime. Together, they team up to take down the extremist hate group as the organization aims to sanitize its violent rhetoric to appeal to the mainstream. Produced by the team behind the Academy-Award (R) winning Get Out.
Available to stream on HBO Max and Hulu. 
Documentaries
LA 92 (2017)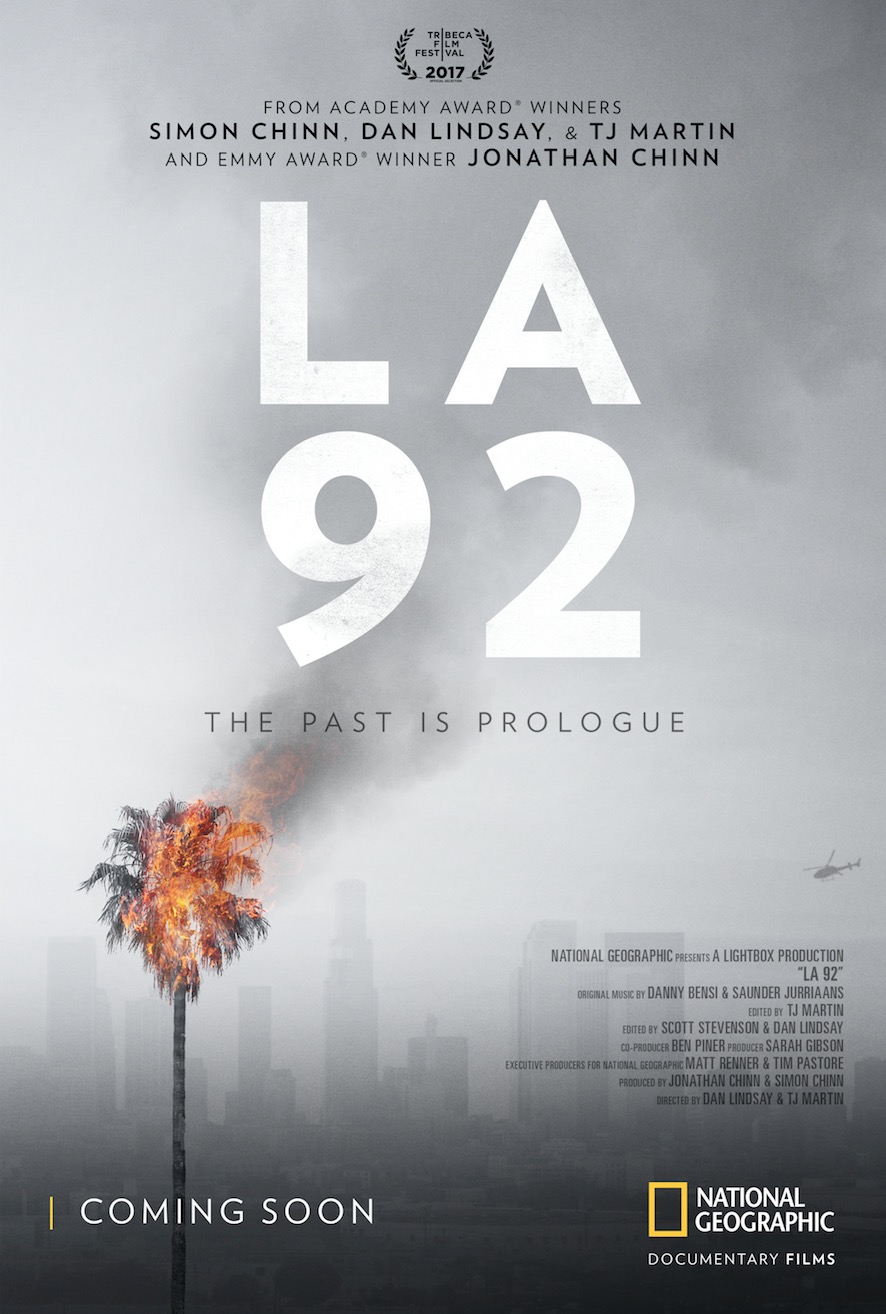 Twenty-five years after the verdict in the Rodney King trial sparked several days of protests, violence and looting in Los Angeles, LA 92 immerses viewers in that tumultuous period through stunning and rarely seen archival footage. Produced by two-time Oscar winner Simon Chinn and Emmy winner Jonathan Chinn and directed by Oscar winners Dan Lindsay and TJ Martin, the film looks at the events of 1992 from a multitude of vantage points, bringing a fresh perspective to a pivotal moment that reverberates to this day.
Available to stream on Netflix.
I Am Not Your Negro (2017)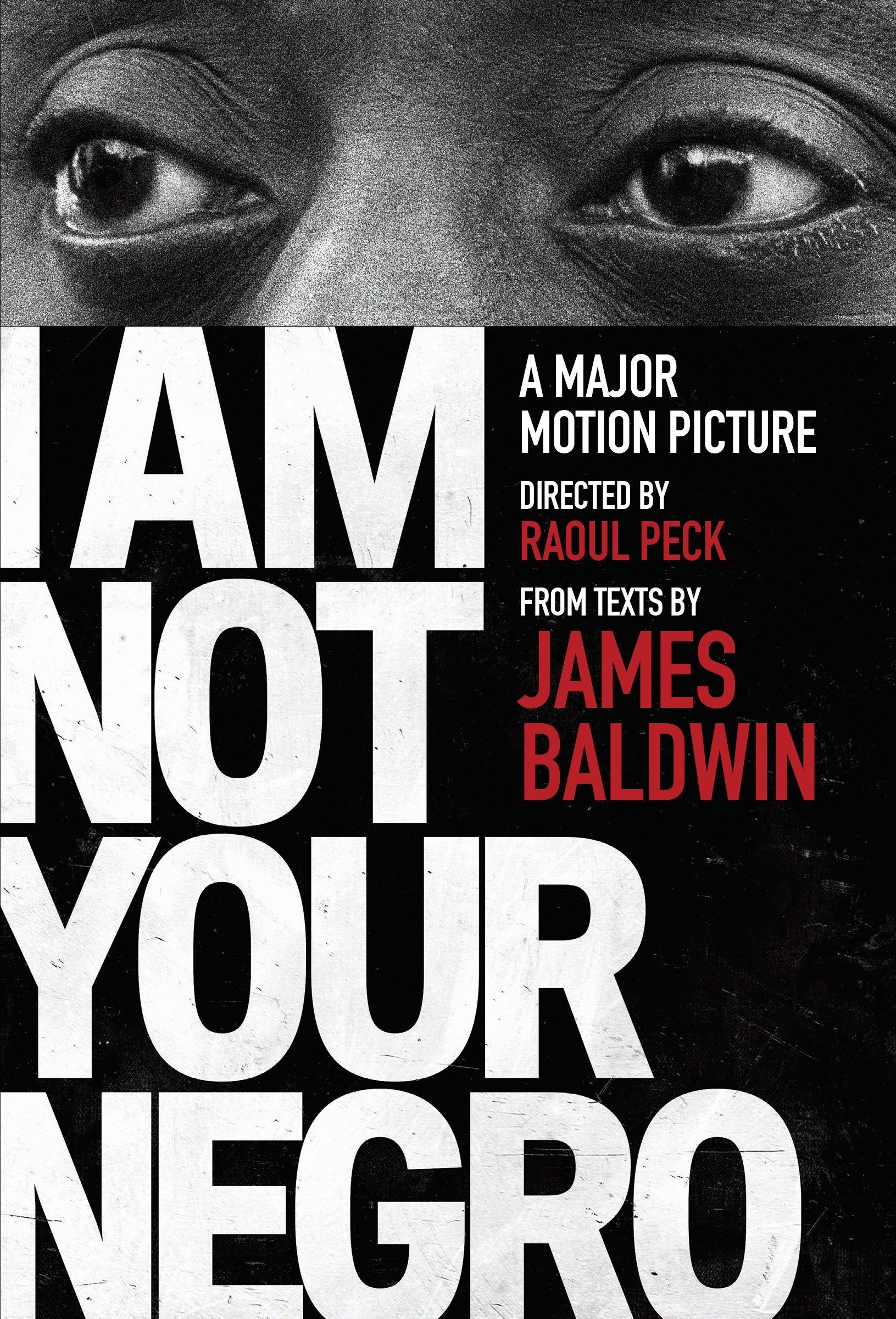 In 1979, James Baldwin wrote a letter to his literary agent describing his next project, Remember This House. The book was to be a revolutionary, personal account of the lives and successive assassinations of three of his close friends-Medgar Evers, Malcolm X and Martin Luther King, Jr. At the time of Baldwin's death in 1987, he left behind only thirty completed pages of his manuscript. Now, in his incendiary new documentary, master filmmaker Raoul Peck envisions the book James Baldwin never finished. The result is a radical, up-to-the-minute examination of race in America, using Baldwin's original words and flood of rich archival material. I Am Not Your Negro is a journey into black history that connects the past of the Civil Rights movement to the present of #BlackLivesMatter. It is a film that questions black representation in Hollywood and beyond. And, ultimately, by confronting the deeper connections between the lives and assassination of these three leaders, Baldwin and Peck have produced a work that challenges the very definition of what America stands for.
Available to rent on Apple, YouTube, and Amazon Prime. 
13TH (2016)
The title of Ava DuVernay's extraordinary and galvanizing documentary refers to the 13th Amendment to the Constitution, which reads "Neither slavery nor involuntary servitude, except as a punishment for crime whereof the party shall have been duly convicted, shall exist within the United States." The progression from that second qualifying clause to the horrors of mass criminalization and the sprawling American prison industry is laid out by DuVernay with bracing lucidity. With a potent mixture of archival footage and testimony from a dazzling array of activists, politicians, historians, and formerly incarcerated women and men, DuVernay creates a work of grand historical synthesis.
Available to stream on Netflix. 
Black Power Mixtape 1967-1975 (2011)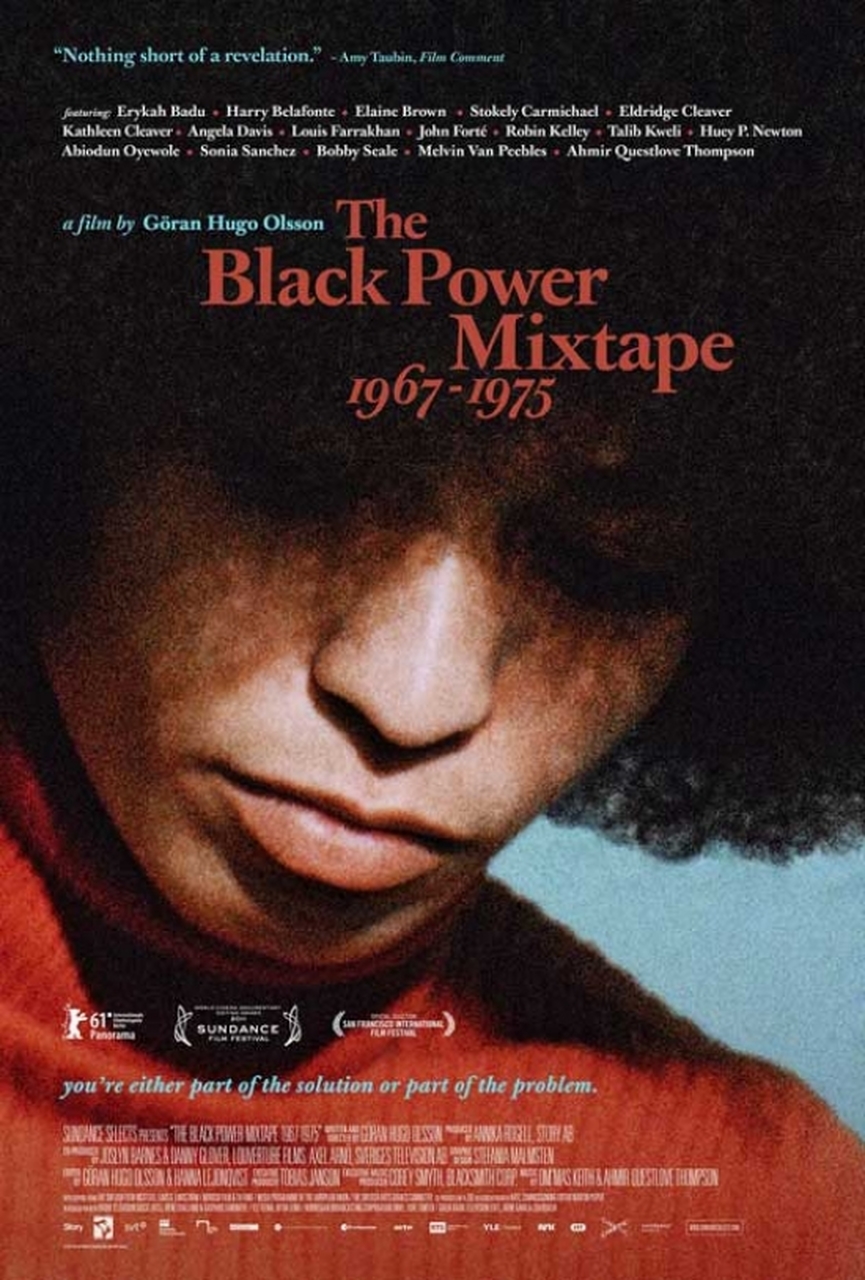 The Black Power Mixtape 1967-1975 mobilizes a treasure trove of 16mm material shot by Swedish journalists who came to the US drawn by stories of urban unrest and revolution. Gaining access to many of the leaders of the Black Power Movement-Stokely Carmichael, Bobby Seale, Angela Davis and Eldridge Cleaver among them-the filmmakers captured them in intimate moments and remarkably unguarded interviews. Thirty years later, this lush collection was found languishing in the basement of Swedish Television. Director Göran Olsson and co-producer Danny Glover bring this footage to light in a mosaic of images, music and narration chronicling the evolution one of our nation's most indelible turning points, the Black Power movement. Music by Questlove and Om'Mas Keith, and commentary from prominent African- American artists and activists who were influenced by the struggle — including Erykah Badu, Harry Belafonte, Talib Kweli, and Melvin Van Peebles — give the historical footage a fresh, contemporary resonance and makes the film an exhilarating, unprecedented account of an American revolution.
Available to rent on Apple and YouTube.
Let the Fire Burn (2013)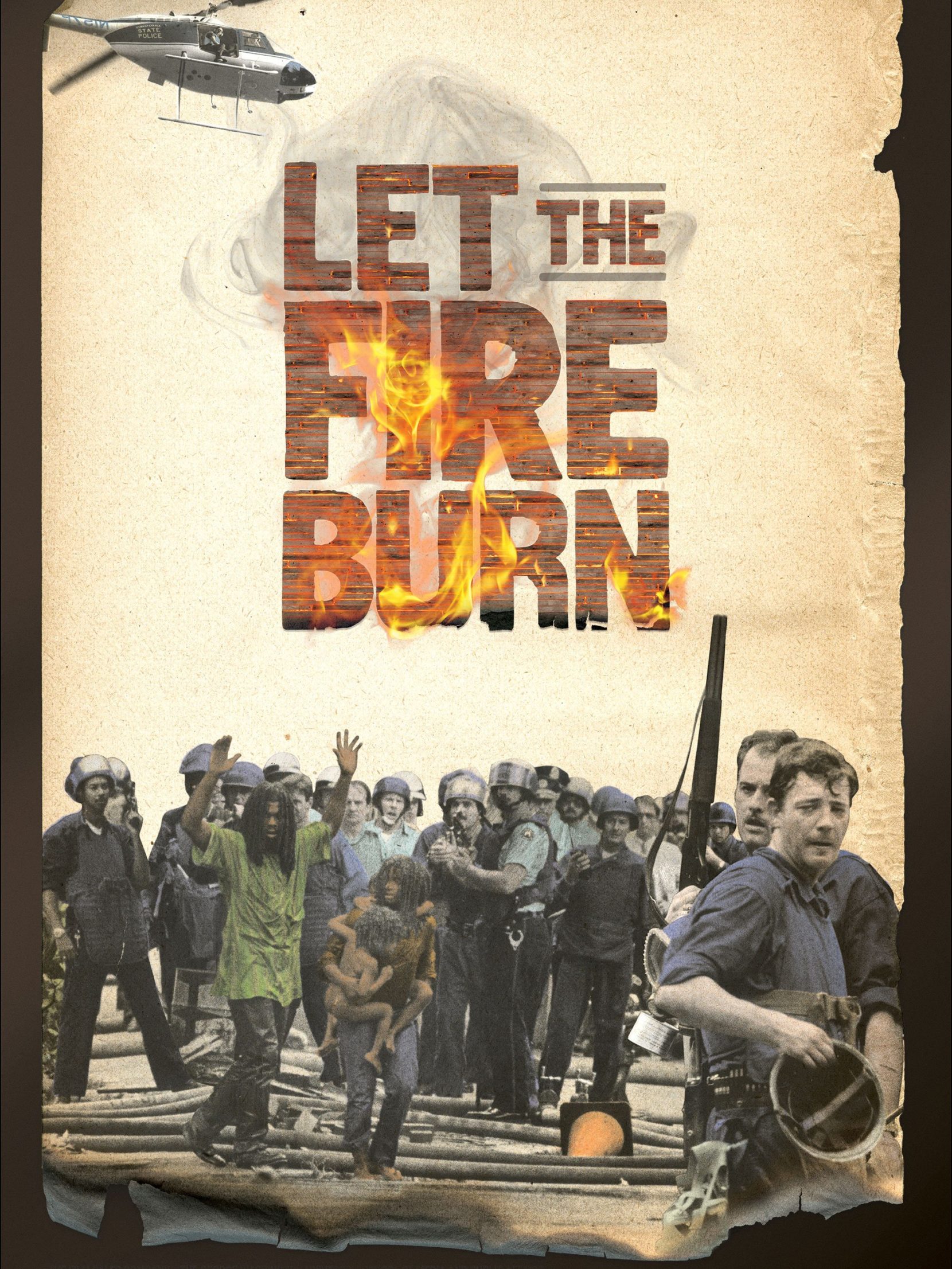 In the astonishingly gripping Let the Fire Burn, director Jason Osder has crafted that rarest of cinematic objects: a found-footage film that unfurls with the tension of a great thriller. On May 13, 1985, a longtime feud between the city of Philadelphia and controversial radical urban group MOVE came to a deadly climax. By order of local authorities, police dropped military-grade explosives onto a MOVE-occupied rowhouse. TV cameras captured the conflagration that quickly escalated-and resulted in the tragic deaths of eleven people (including five children) and the destruction of 61 homes. It was only later discovered that authorities decided to "…let the fire burn." Using only archival news coverage and interviews, first-time filmmaker Osder has brought to life one of the most tumultuous and largely forgotten clashes between government and citizens in modern American history.
Available to rent on Apple. 
Do Not Resist (2016)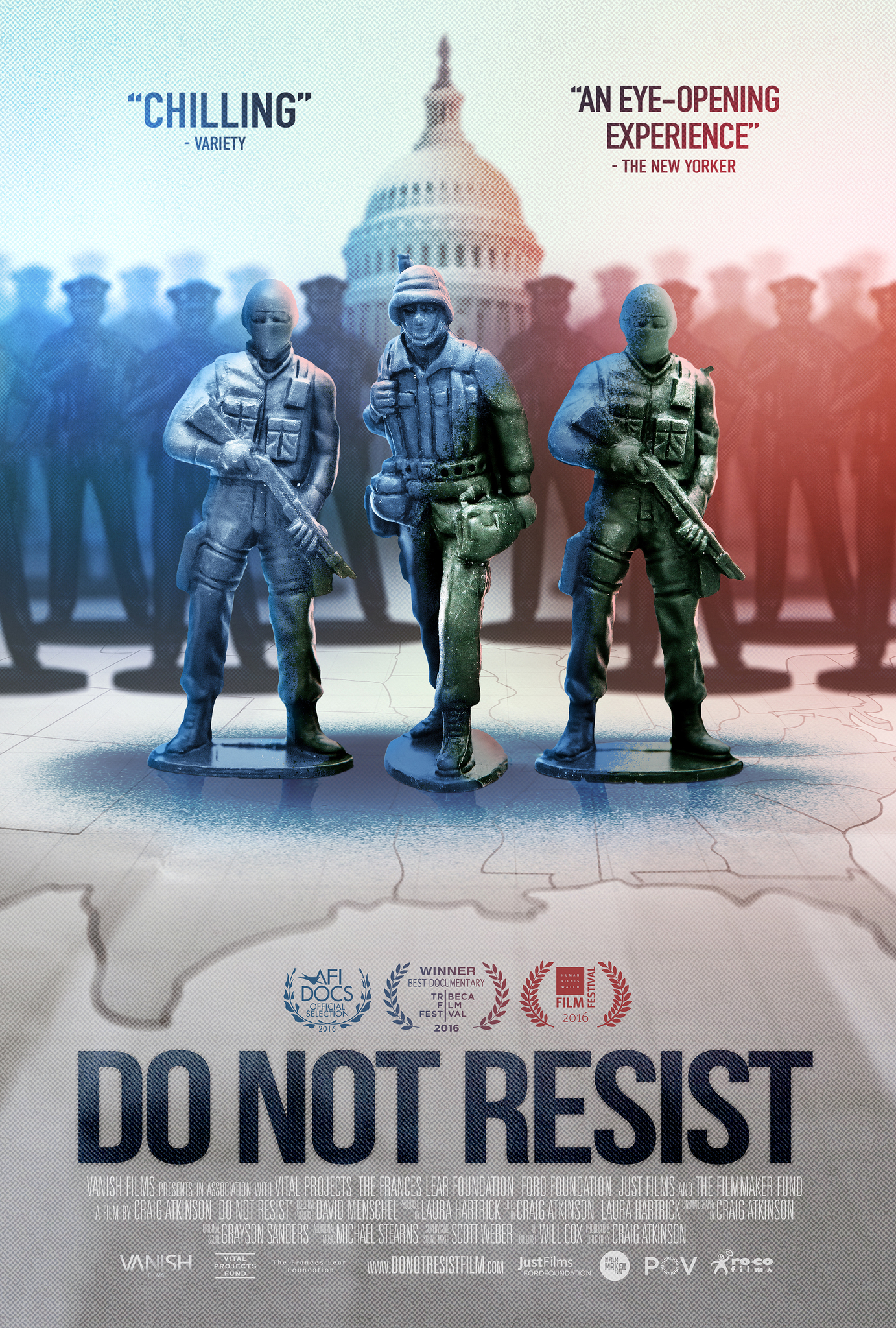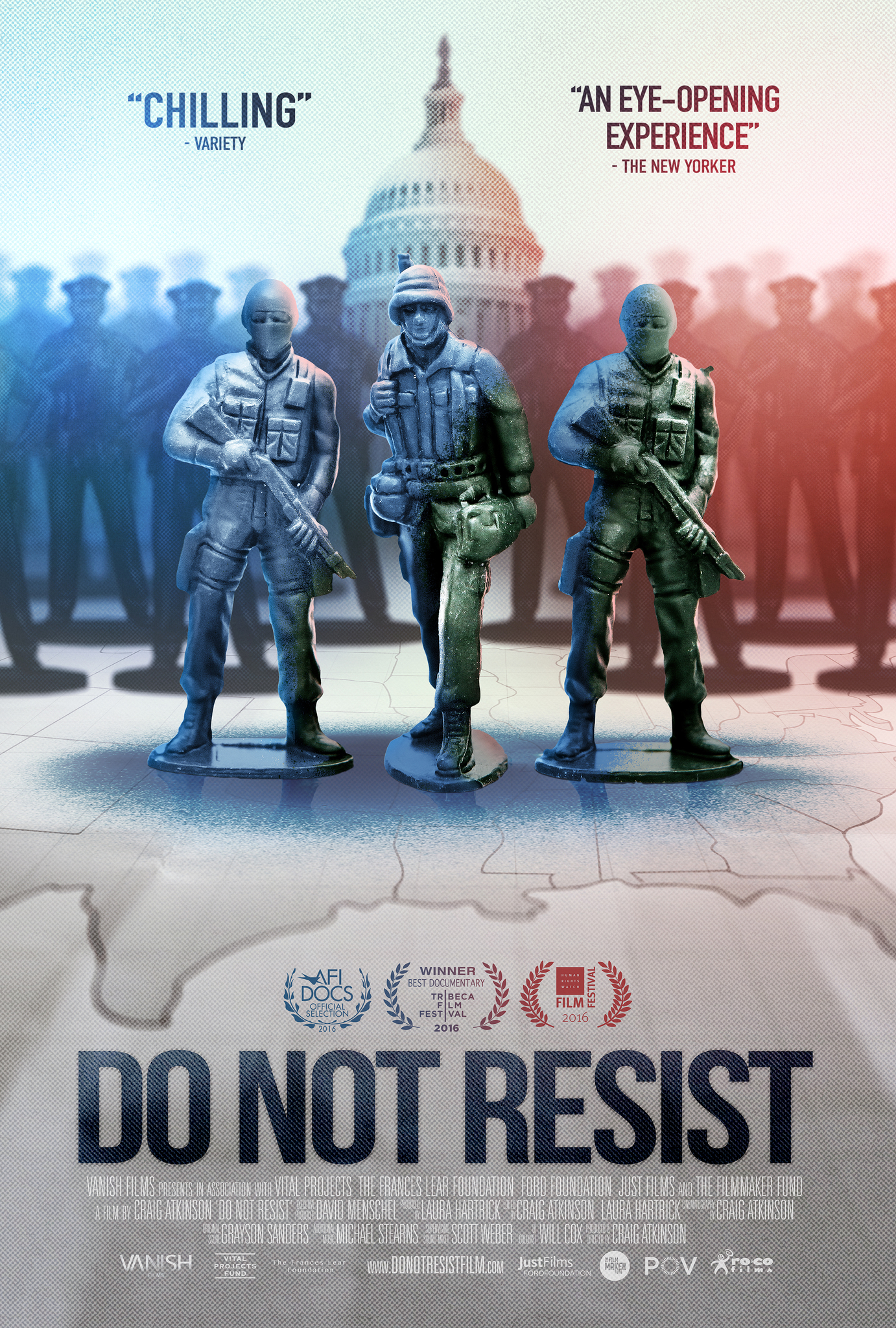 Starting on the streets of Ferguson, Missouri, as the community grapples with the death of Michael Brown, DO NOT RESIST – the directorial debut of DETROPIA cinematographer Craig Atkinson – offers a stunning look at the current state of policing in America and a glimpse into the future. The Tribeca Film Festival winner for Best Documentary puts viewers in the center of the action – from a ride-along with a South Carolina SWAT team and inside a police training seminar that teaches the importance of "righteous violence" to the floor of a congressional hearing on the proliferation of military equipment in small-town police departments – before exploring where controversial new technologies including predictive policing algorithms could lead the field next.
Available to rent on Apple, YouTube, and Amazon Prime.
The Death and Life of Marsha P. Johnson (2017)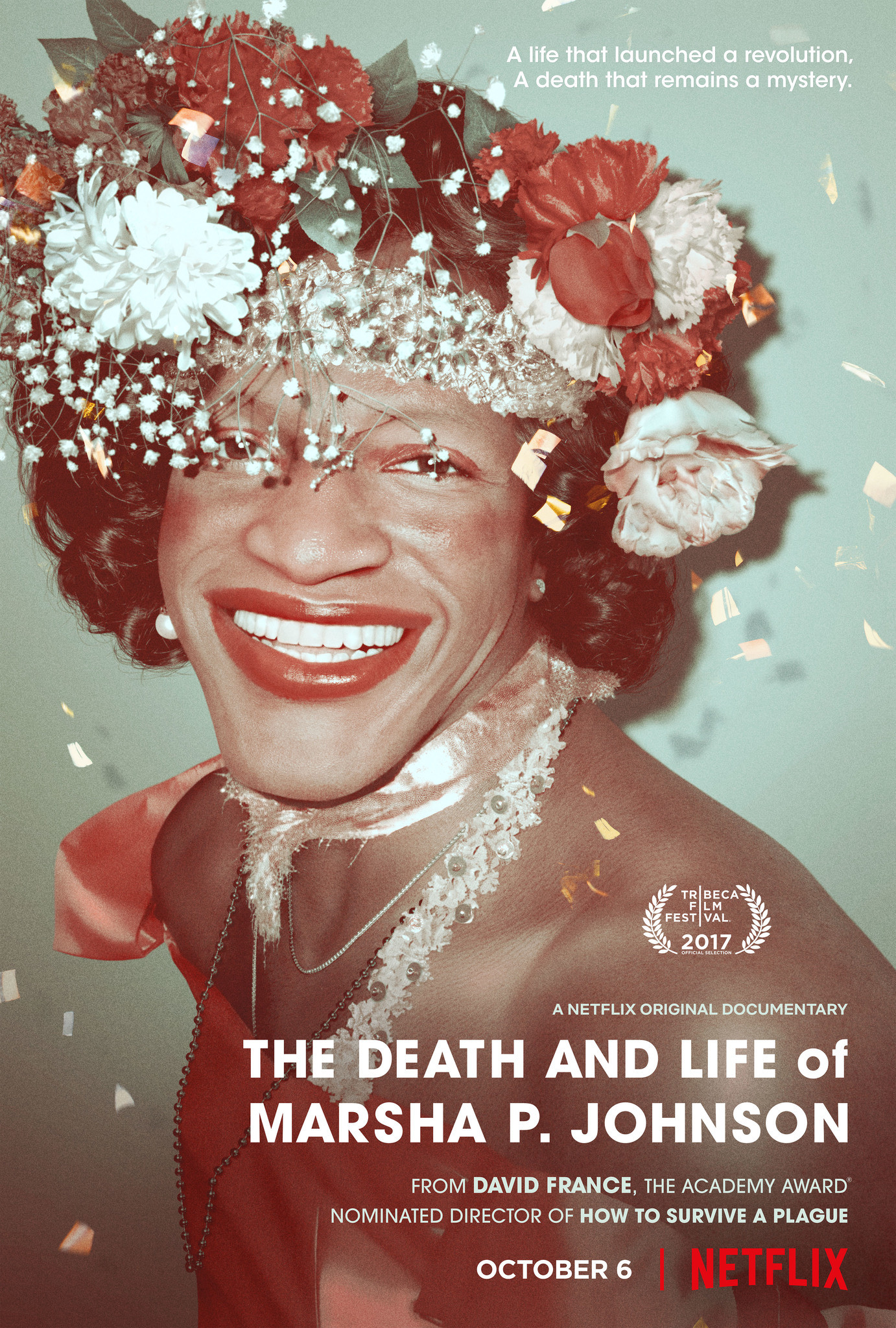 Who killed Marsha P. Johnson? When the beloved, self-described "street queen" of NY's gay ghetto was found floating in the Hudson River in 1992, the NYPD chalked it up as a suicide and refused to investigate. However, as shown in Academy Award (R) nominated director and journalist David France's (How to Survive A Plague) new film, it's a decision many questioned. Having played a pivotal role in the previous year's Stonewall Riots, in 1970, Johnson and fellow trans icon Sylvia Rivera formed the world's first trans-rights organization, STAR (Street Transvestites Action Revolutionaries). And despite their many challenges over the years-homelessness, illness, alcoholism-Marsha and Sylvia ignited a powerful and lasting civil rights movement for gender nonconforming people. Now, a quarter century later, at a time of unprecedented visibility and escalating violence in the transgender community, Marsha's old friend and fellow activist Victoria Cruz has taken it upon herself to reexamine what happened to Marsha. Dipping deep into jaw-dropping archival footage of another era of New York City life, The Death and Life of Marsha P. Johnson follows as this champion pursues leads, mobilizes officials, and works to tell the story of Marsha's life and get to the bottom of Marsha's death.
Available to stream on Netflix.