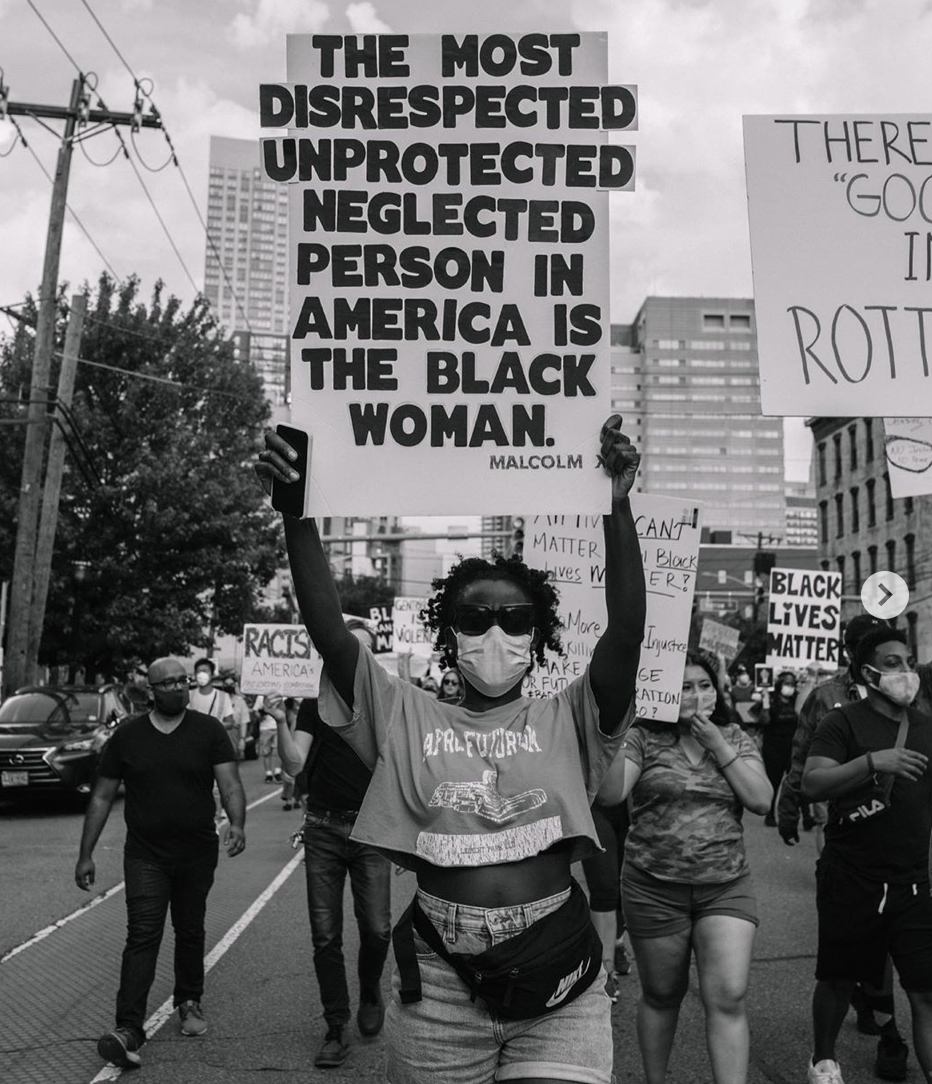 Over the past few months, we've seen a great number of passionate people fighting for justice and racial equity. While some people seem to drift away from the topic and others claim protests do nothing, it's important to take a moment to see what's been accomplished and what we still need to do.
What has been achieved through protests
Officer involved in George Floyd's murder charged, others arrested
Derek Chauvin (who kneeled on George Floyd's neck) is charged with second-degree unintentional murder, third-degree murder, and second-degree manslaughter. All officers were fired, but three of those officers have been released on bond.
Minneapolis disbanding police force
The Minneapolis city council voted to dismantle their police department and create a new system.
Statues of racist figures removed from several cities
Protesters around the world have taken down statues of racist figures, and several cities have decided to remove statues as a result.
One officer involved in Breonna Taylor's death was fired – none of them have been charged yet
An officer involved in Breonna Taylor's death was fired. John Mattingly and Myles Cosgrove are still on the job. They have not been charged.  The FBI has considered Breonna Taylor's case a top priority.
Companies have released their diversity percentages in their corporate fields
Companies have been forced to be transparent about the diversity (or lack thereof) in corporate positions.
Two officers were suspended and charged for shoving a 75 year old man to the ground
Officers in Buffalo, NY were charged with assault for shoving a 75-year old man to the floor and cracking his head open.
De Blasio to cut funding for NYPD
De Blasio has pledged to cut $1 billion in funding for the NYPD after several days of protests.
Louisville city council passed a law to ban no-knock warrants
Louisville passed Breonna's Law, a ban on no-knock warrants that led to Breonna Taylor's murder.
What we're still fighting for
Defunding the police
The goal is to completely remove a system that doesn't currently work to everyone's benefit and placing those funds in other departments for the community. We need to reallocate resources. Law enforcement receives a disproportionate amount of money from the government compared to education and housing.
Charging everyone involved in Breonna Taylor's death
An officer being fired is not enough. Everyone involved has yet to be charged.
Changing the ruling of hangings determined to be suicides
We've seen a string of hangings in the country, even in New Jersey. They've been ruled "suicides" despite clearly being lynchings.
Representatives that are truly for the people
We need to elect officials who are actually for the people. It's a long-term fight, but one we need to take seriously. We also need to ask more of current officials and put pressure on them to make decisions for us.
Teaching students true US history
Students should be learning the true history of the United States and steer away from the inaccurate retelling in history books. Curriculums should change to give students an accurate understanding of the country's history.
Continuous anti-racist education and human rights 
People need to keep up the momentum, continue to educate themselves, encourage others to educate themselves, and keep fighting for human rights.
What's happening locally
The current Jersey City budget allocates $109.9 million for police salaries and wages. An additional $1.5 million goes toward other law enforcement expenses. Many residents have called for a re-evaluation of the city budget and financially prioritizing departments that benefit the community.
Petitions to sign
For Elijah Witherspoon – https://www.change.org/p/district-attorney-of-charleston-justice-for-elijah-nicky-weatherspoon
For Robert Fuller – https://www.change.org/p/los-angeles-sheriff-s-department-palmdale-station-justice-for-robert-fuller
For Elijah McClain – https://www.change.org/p/aurora-colorado-district-attorney-justice-for-elijah-mcclain
For Gregory Johnson – http://change.org/p/gavin-newsom-justice-for-gregory-johnson-jr
For Miciah Lee – https://www.change.org/p/sparks-police-department-get-justice-for-miciah-lee
For Mike Ramos – https://www.change.org/p/mayor-steve-adler-justice-for-mike-ramos
For Amani Kildea – https://www.change.org/p/morristown-police-department-justice-for-amani-kildea
For Cornelius Fredericks – https://www.change.org/p/gretchen-whitmer-justice-for-cornelius-shut-sequel-down
For Tete Gulley – https://www.change.org/p/portland-police-bureau-justice-for-tete
Re-open the Kendrick Johnson case – https://www.change.org/p/10000-re-open-the-kendrick-johnson-case
Reopening the Jasmine Lawrence case – https://www.change.org/p/andrew-m-cuomo-this-case-to-be-reopened-and-the-arresting-officers-charged-for-their-negligence
Disbarment of George E. Barnhill – https://www.change.org/p/federal-bureau-of-investigation-disbarment-of-george-e-barnhill
Federal Ban on Guns in Hospitals – http://change.org/p/petition-congress-to-pass-a-federal-ban-on-guns-in-hospitals
Upcoming protests in the area
Protests in New Jersey and Pennsylvania – https://docs.google.com/document/d/147V7gvs_5SeklNzLNQ8b6cEtEDcYNERD6G3C5ZD2pOw