Amid an ongoing pandemic, we're seeing schools adjust their reopening plans to accommodate the growing health concerns raised by families and staff alike. If you are unsure of what is to come and want to plan for the upcoming school year, we've got you covered with the basics!
The JCPS reopening plan
The Jersey City Public Schools' reopening plan is broken up into five phases, starting with all students learning remotely in the beginning of the school year.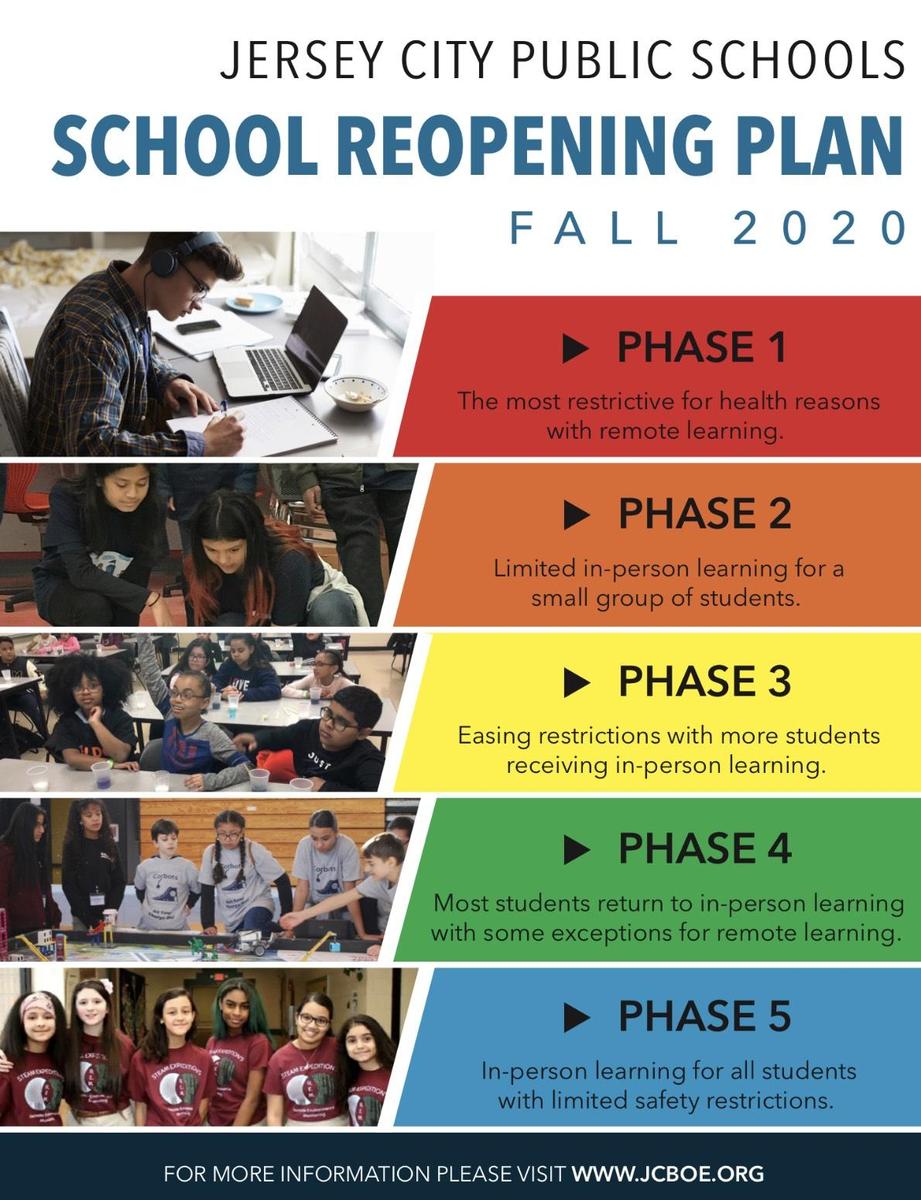 All teachers will be using Google Classroom as their primary form of instruction for students, along with Google Meet and Zoom for livestreaming purposes. ClassDojo will be used for students in grades Pre-K through 5th, and Remind will be used for students in grades 6th through 12th. These will be used to track progress for students and to allow parents to communicate with teachers.
If the school district feels comfortable with reaching phase two, limited in-person instruction will be available among small groups of students. In this phase, there will be 3 groups of students alternating between attending school in-person and learning virtually. Classes would range between 5 to 8 students, there would be staggered entrances and dismissals, and classes will be provided grab-and-go meals.
For those who opt for full remote learning, students will be working remotely for a marking period (45 days). After the first marking period, families will have the option to change their preference for their children's method of instruction.
You can read through the comprehensive JCPS reopening plan on their website along with a presentation highlighting the details of the second phase.
Reopening plans for surrounding cities
North Bergen
The North Bergen school district will begin the school year with fully remote instruction through the month of September. They will re-evaluate their plan in October to determine if students can move to Hybrid learning, alternating between in-person and remote instruction. Hybrid instruction would include A days and B days, and Wednesdays would be dedicated to virtual learning.
More info: https://www.northbergen.k12.nj.us/apps/pages/index.jsp?uREC_ID=1852912&type=d&pREC_ID=2004667
Union City
Union City schools will function with fully virtual instruction in the beginning of the school year. Teachers will be using Zoom, FlipGrid, Google Classroom, and other helpful platforms to communicate with students. The Board of Education will be providing loaner laptops and free Internet access to students who need them, as well as a grab-and-go meal service for students.
More info: https://4.files.edl.io/b8d9/08/14/20/175414-cc0c5f72-9563-4ee1-81cc-82f3a2852d53.pdf
Hoboken
All Hoboken Public School students will start school on September 14th with fully remote instruction until September 18th. Starting September 21st, students will either begin onsite learning or fully remote learning, based on selected preference.
More info: http://www.hobokenschools.org/september_reopening_plan
Bayonne
The Bayonne School District will begin virtually for all students. They will be providing training videos and helpful tools for families and students on remote learning. They have yet to release their reopening plan, but it is expected to be posted on their website soon.
More info: https://www.bboed.org/cms/lib/NJ01912585/Centricity/Domain/4/September%20Opening%20Announcement%208.12.20R.jpg
Tools and tips for the school year
In-person learning
If your children are returning to school for in-person instruction, it's important to take precautions to ensure the safety of your family and surrounding individuals. The CDC has released a toolkit for K-12 schools, including wearing a cloth face cover, keeping 6 feet of space between students and staff, washing hands often, and sanitizing shared spaces.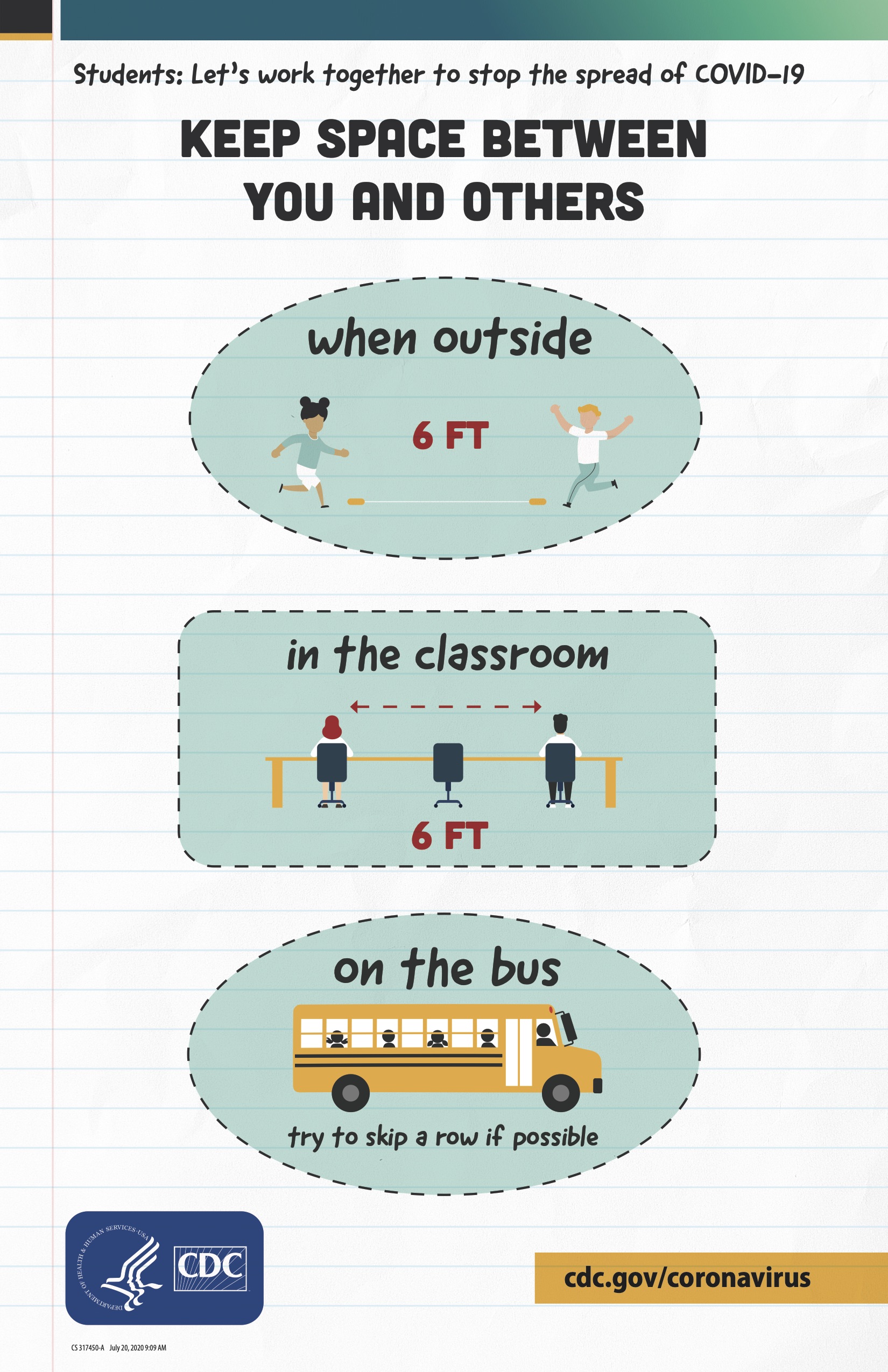 For parents planning for in-person classes, the CDC also created a checklist for families to prepare. Key notes include a plan for transportation, especially if students rely on buses and carpools, and developing daily routines with children to ensure they know what to pack and what to do when returning home.
Remote learning
Develop a routine
When preparing your children for online learning, especially younger students, it's important to develop a schedule or routine to maintain a productive schooling experience. Most classes will operate with live/synchronous sessions through video chat platforms like Zoom and Google Meet, and developing a schedule will help students be on-time and willing to participate in classes. Incorporating breaks within a daily schedule can also be helpful for students to avoid an overwhelming experience.
Provide an organized work space
If possible, help your child create a quiet, organized space where they can do their work and tune into live classes without distraction. This could be a corner of their bedroom or a spot in a dining room/living room, if space allows.
Communicate with the school
Be sure to ask the school for more information regarding technological barriers, helpful services, and alternatives to classes like Physical Education. If you are in need of laptops or Internet access, several schools offer assistance to make the learning process accessible for all students.
It's also important to stay on top of students' progress through online portals provided by your school and attend virtual meetings available with teachers or administrative staff.
Resources for students and parents
Feel free to check out our previous posts with resources for online learning!
Resources + Tips for At-Home Learning for Parents