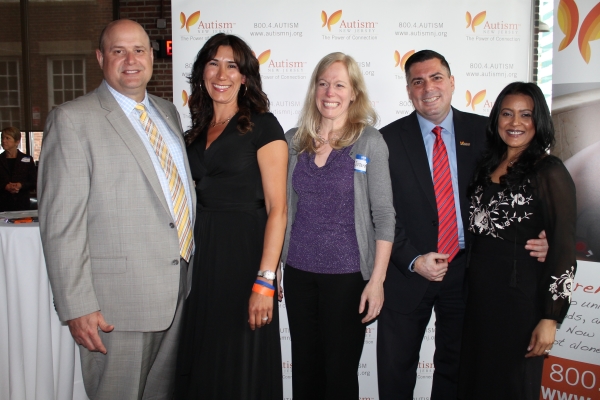 Last night I attended "Time to Toast", Autism NJ's 50th year celebration cocktail to create autism awareness, celebrate and talk about their November 5th Gala at Liberty State Park. I am always up for supporting these amazing organizations that make a huge impact on peoples lives. As a mother I can understand how helpless parents may feel when faced with any issue their child might be experiencing. What is mind boggling is the statistics behind Autism. Autism now affects 1 in 88 children and the rate continues to grow each year. It is the fastest growing development disorder, yet most underfunded and each case is so unique it requires a village to help.
I came to this event with the intention of just showing support, having a drink…and then I sat with the people behind this organization a group kindred spirits, within 5 minutes we were all crying, my mascara was running and I was a hot mess!! They are incredible human beings, and extremely passionate about this cause and helping other parents navigate the system of Autism. They are truly making a difference and are there for all parents who need their help.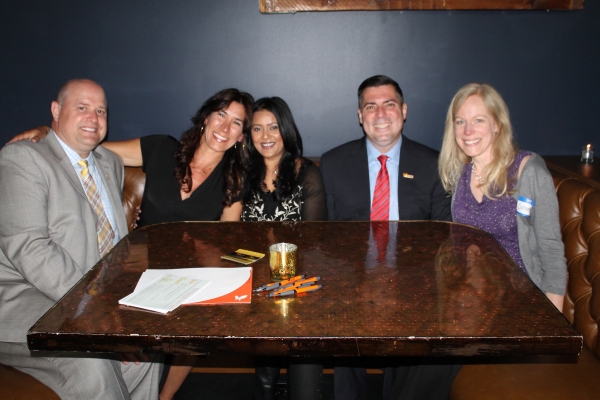 What are your names? Julie Nole, Daniel Nole, Suzanne Buchanan, James Grasselino, Violet Grasselino.
What are we doing now? Suzanne: We're at an event to celebrate Autism New Jersey's 50th anniversary with some of our closest friends and supporters.
So fifty years is a huge milestone, how does it feel? Suzanne: We're very humbled because we carry on a proud tradition of service to the Autism community and we want to make sure the agency is here for the next fifty years to serve the autism community.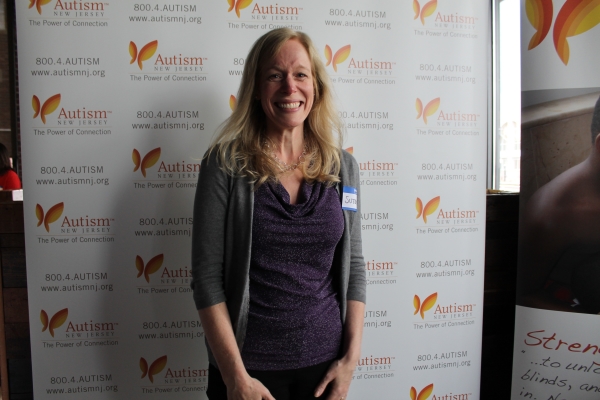 Can you guys tell me a little more about the background of this organization and how it started… Suzanne: It was started in 1965 by a group of concerned parents who were understandably dissatisfied with the quality of the services their children were getting. 1965 was before children had an entitlement to educational services and so there was a lot of advocacy that [lay] ahead. They were the pioneers and we're just continuing their work.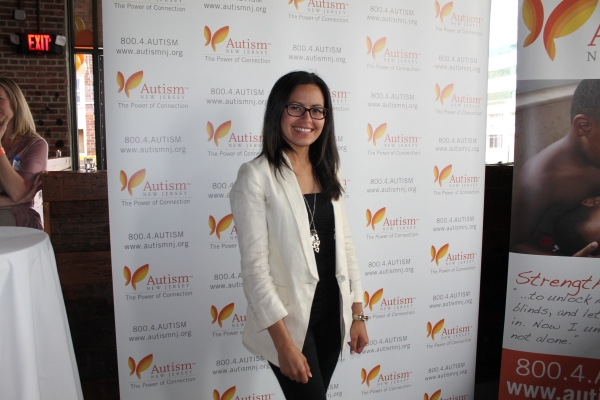 What are your roles in this organization? James: I am a board member and also the treasurer of Autism New Jersey. And like Suzanne our roles are a lot in the same, it's to help as many people and touch as many people who are affected by and touched by autism in anyway in New Jersey.
Violet: I am a mom of an Autistic boy. My husband, James, is the treasurer for Autism New Jersey. My employee engagement team at work decided that we just wanted to help just promote the 50th gala and just help bring it together and make it a wonderful event.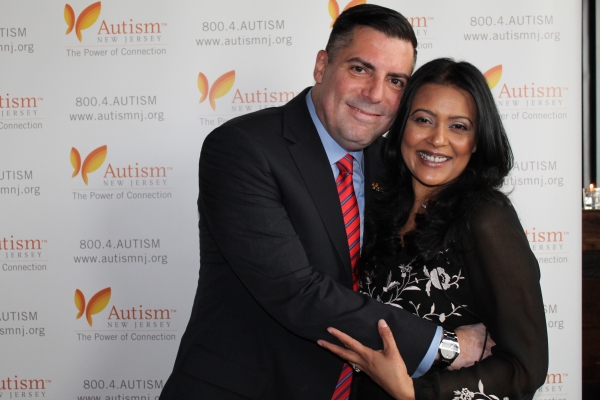 Julie: I am also a parent of two children with autism. Autism New Jersey's a very important piece to many parents because of the knowledge, the advocacy, all of the resources that it brings to so many parents that are really desperate to just find any way to navigate through the path of autism. I'm on the event planning committee with Violet and helping to get this 50th gala to be a huge success.
Daniel: Of course, I have two children that are on the spectrum as well and I serve on the financial committee of Autism New Jersey.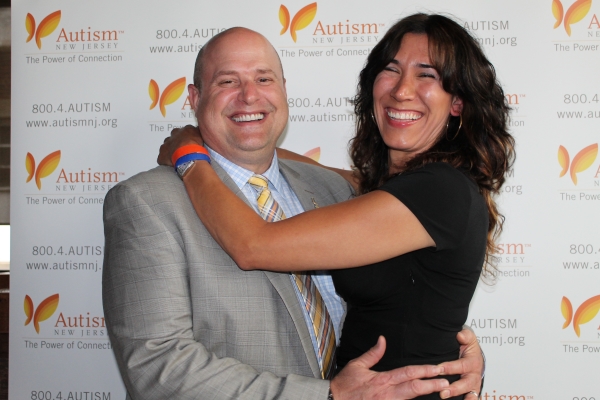 Anything else you would want people to know about Autism New Jersey? Suzanne: It's pretty much common knowledge at this point that autism is much more prevalent than we realized years ago. There are many, many children and adults with autism who need services, but there's more children who will becoming adults. And we find unfortunately that the adult service system is not fully equipped to meet all of their needs. So the big push for the 50th fundraising will be towards sustainability for the agency and to support our adult services campaign.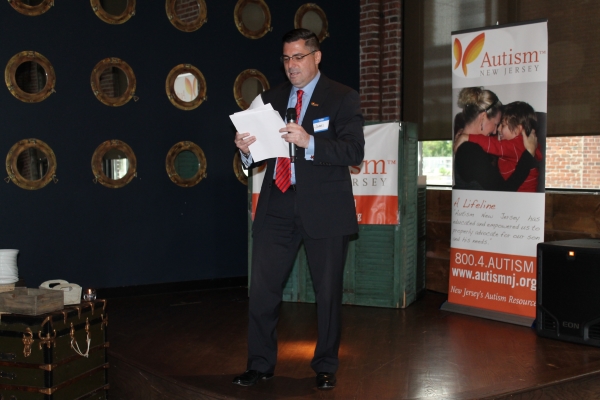 You guys all have personal experience with autism, could you give a little background? 
Suzanne: I don't have a family member on the spectrum, but I feel as passionate as if I did. I was an undergrad at Rutgers when I first met a child with autism and I realized over that summer, working with them that any skill I could teach this child just made my day. And so I realized I had a calling at that point to try to help every child learn as many skills as they could and to help families navigate it as Julie said, it's just so overwhelming for families that we want to be that reliable resource.
James: I just want to add to that because Suzanne was an important component to me becoming involved with Autism New Jersey.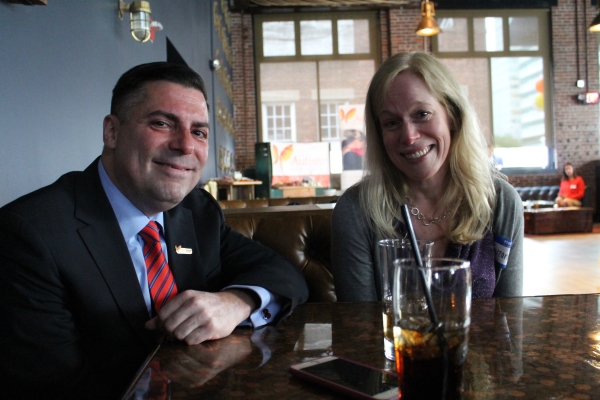 My son was first diagnosed around two and a half, three, and it was only a few months after that that I was also diagnosed and it's an interesting story how I came to learn it. I also was exploring and trying to look for anything online about it, went and got diagnosed two times, just to confirm it because it a little bit mind-blowing at the time. I was at work and learned of this Autism Awareness seminar at Pershing (Field) and I went over there and I met Suzanne and all I was interested in, when I got there was finding out about autism, what I could do to help my son, how it might help me and by the end of it, all I was interested in knowing was how can I help, how can I get involved, I want to help as many people as I can.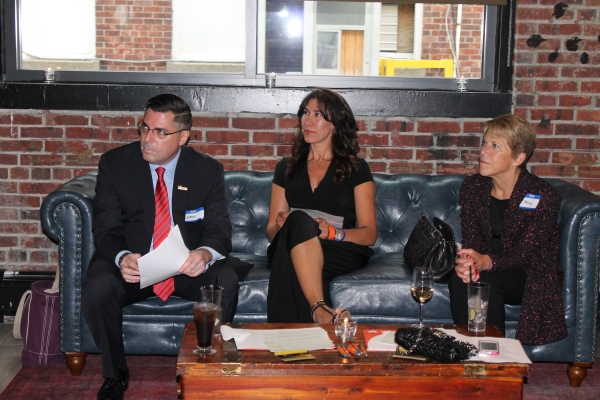 Violet: So my son Jack is autistic and I remember the first time we got told, I was like, "Oh my god, what do I do? What does it mean? I've never met anyone on the spectrum…" I may have but I didn't know. It was a just lot of work trying to figure out what programs he should be in, what schools he should be in, what I should do, what doctors, what he should eat, what medicine should he take. It was overwhelming and the first person I called was Julie Noel, she answered the phone at Sensory Kids because I figured, "Okay, let me try to get him in a program that caters to autistic children." So I looked online and I found Sensory Kids and I called them up and Julie Noel answered the phone. I was asking her all of these questions and she's just rattling off lots of stuff, I didn't even get half of it but I said "Okay, let me just sign him up for Sensory Kids."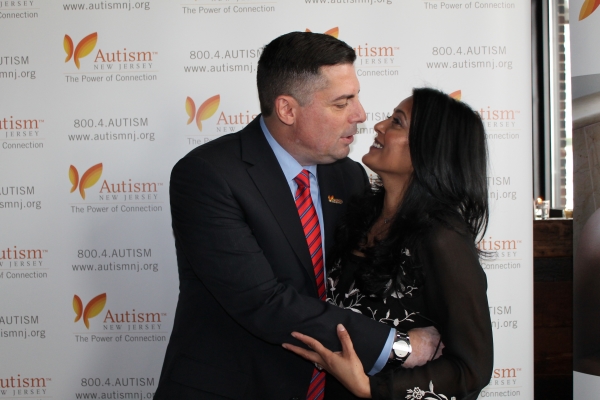 Julie: Just bring him, I'll take care of him. Step one.
James: Bring him here.
Julie: Get him in the door.
Violet: And then you start like meeting parents, you get a little bit information there. Meeting Suzanne, and you get a lot of information there, going through the school. So that's been my journey. As the mom, I'm the one who makes the appointments, who thinks, he (Daniel) takes Jack, 'cause Jack is hard to take.
Julie: I have twin boys and they're now ten. They were diagnosed at about two and four months. We started early intervention at fifteen months and that's when the journey began. To say it wasn't a total disaster as far as the therapy and navigating all of the different people coming in and out of the house and really trying to sort out the right direction and the right thing to do for my boys. And I really must say, the one thing I learned the most is always listen to your heart and if your gut is telling you, that this is the right way to go or this might not be the right way to go, listen to your gut. Maternal instinct is so important. We were diagnosed at two and four months like I said and I met an amazing doctor. She has been a huge, huge person in my life. I was in a dark place, I didn't know where to go, what to do, what's next. Where do you go from here? There's no…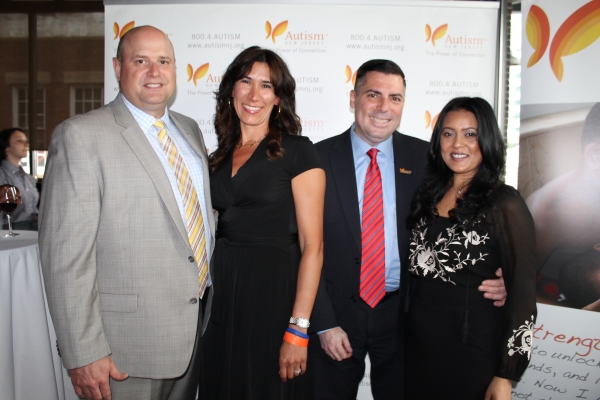 Daniel: Manual.
Julie: There's no one telling you…
Daniel: No roadmap.
Julie: There's no roadmap. And she's not only a mother of twins, but she has a son with autism. So she wasn't just a doctor speaking to me, she was speaking to me as a mother. And the words she gave were inspiring which [were]—"Julie, you're the biggest advocate for your child. Never give up, never stop fighting for them." And I took the ball and ran with it from that point on. It was hard work and a lot of great reward.
James: Can I just say, if it wasn't for Julie answering the phone and then having Autism New Jersey to turn to, we wouldn't have had the ground work and we didn't nearly have to go through the frustration Julie did because we were given help pretty early on when our children were diagnosed. Thanks Julie, thanks Suzanne.
Julie: It takes a village.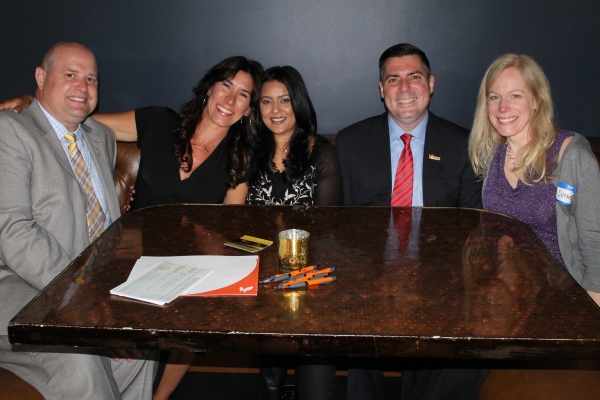 Daniel: An organization like Autism New Jersey is so needed and necessary because there is no roadmap, there is no information. It provides central location for all the necessary information for people that really don't know, they don't understand what the next steps are.
If a parent reads this post and they feel there's a red flag, do they contact you guys? 
Daniel: Absolutely.
Suzanne: Absolutely. We want to cut down on the time between when a parent suspects that something might be developmentally amiss and when they contact us. They don't have to have a diagnosis, they don't even have to think there child has autism. If there's developmental problems, they can call us at 1-800-4-Autism and we'll walk them through the step of getting an early intervention evaluation or getting an evaluation by the school district, setting them up with referrals in their area. In fact our entire referral database is on our website as well so its accessible 24/7, you can search by zip code, type of professional you're looking for.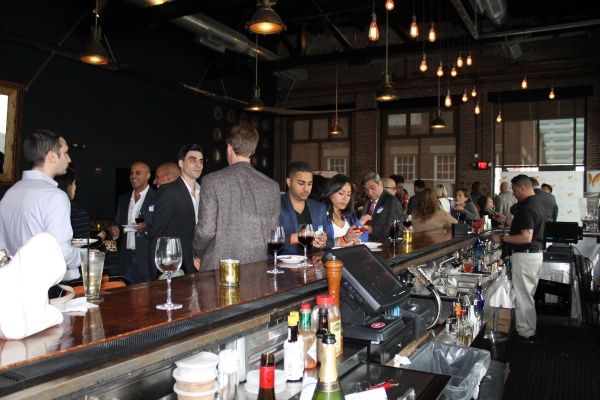 We so much appreciate promotion efforts like yours so that we can get to as many families as possible and they can have 800-4-Autism in their mind so that any time they suspect anything for their child or their neighbor's child or their cousin's child that they can say "Hey, there's this number you can call." We're really compassionate and knowledgeable people, so we're going to take the time to listen and we're going to take the time to connect with other parents like Julie and Violet because that parent network is just so amazing as well.
Violet: I just find it very funny that Julie and I are such good friends now because I don't think you know you were the very first person I spoke with.
Julie: I didn't know until now. I got involved with Sensory Kids because when the boys were diagnosed at two, going back to work wasn't really an option. They started early invention at fifteen months and we had therapists coming in and out of the house, every day, seven days a week.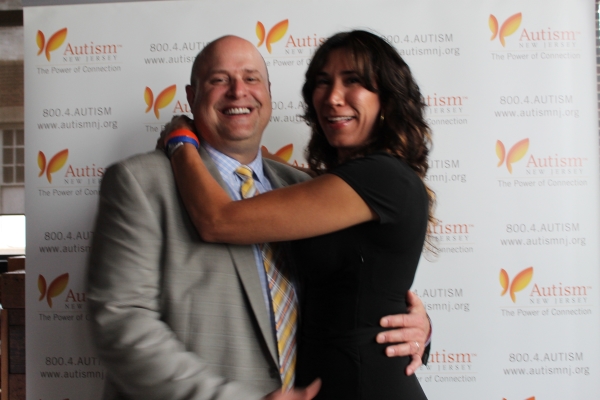 Daniel: I remember the day that we discovered it. We were driving home from the shopping market and she's like "Pull over!" You saw the storefront.
Julie: I saw the sign of Sensory Kids, I'm like "Pull over!" So I started taking my boys there, this was at the first location.
Violet: It shouldn't be like that, autism be by drive-by.
Julie: So when they were finally going to school at three, Sonia actually overheard me talking on the phone to a friend, "I can go back to work a little bit now, part-time." And when I hung up the phone, Sonia was like, "Come work for me, can you come work for me?" And that's how I got involved with Sensory Kids.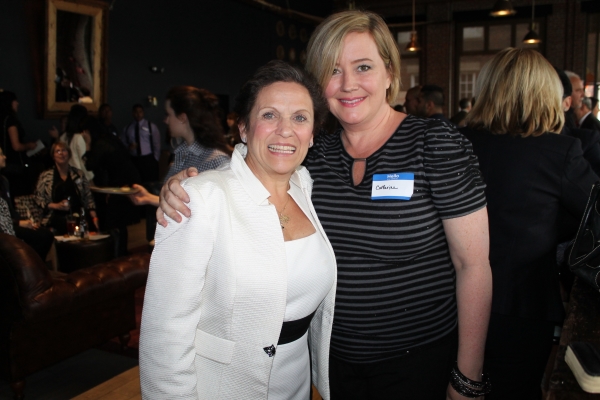 What are your favorite Jersey City hangout spots? 
Daniel: . Two-Boots!
Violet: 9th Street Park.
James: You got'ta put Metallo's. Metallo's is a great place.
Daniel: Liberty State Park.
Julie: Liberty Science Center.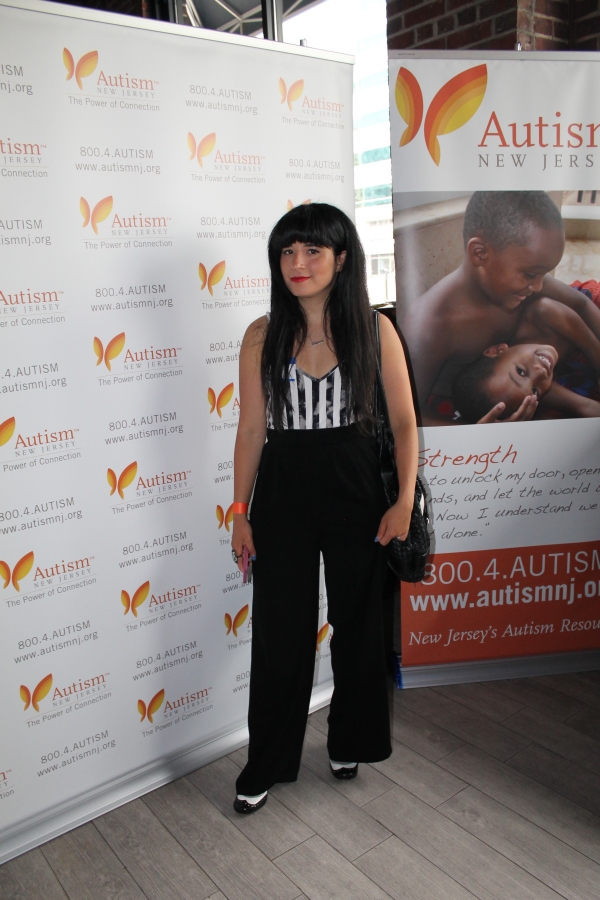 When is the gala? Suzanne: Thursday, November 5th at Liberty Science Center.
How can people contribute to Autism New Jersey or attend the 50th anniversary gala? Suzanne: They can go to our website: www.AutismNJ.org or the can call our helpline: 1-800-4-Autism to learn more about our services, how we help, and how they can get involved.