Every week, we are highlighting 5 local businesses you can support during this time! Check them out, share with a friend.
Catch up check our previous small business highlights: April 14 | April 20
If you are a local business that would like to be included, please email editor@chicpeajc.com.
Ready Strong Meals
Bio + how to support: Ready Strong Meals provides healthy prepared meals to people who are looking to lose, maintain and gain weight. I worked in the corp world for a while and after not being happy or fulfilled, I decided to work in restaurants. I was then cooking for friends and family and decided to leave my kitchen job and start my business. Now, we are cooking hundreds of meals on a weekly basis. All we ask is to spread awareness during this difficult time. We work closely with gyms and partner with companies. With gyms closed and companies working from home, our company has been affected.
We have donated meals to Hoboken Shelter, the elderly in our community, nurses/doctors at CarePoint in Hoboken, and nurse/doctors at CityMD in Hoboken. We continue to donate food to people who need it most during this difficult time.
Where to find them: @readystrongmeals / www.readystrongmeals.com
Small business shoutout: JP Bagels (@jpsbagelexpress / www.jpsbagelexpress.com) for donating to hospitals
Beyond the Plate Food Tours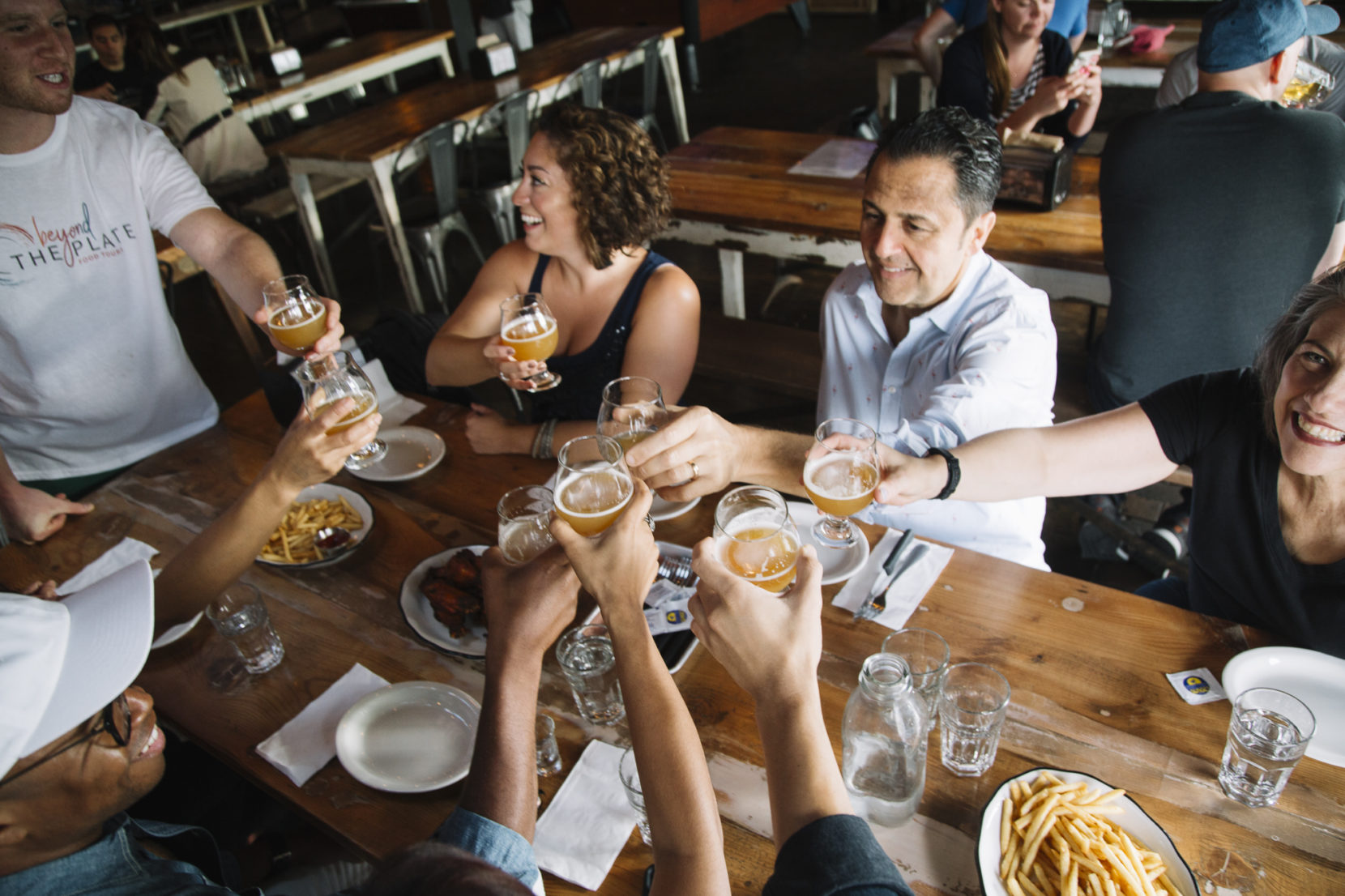 Bio + how to support: My name is Alessia and I'm the owner/operator of Beyond the Plate Food Tours, Jersey City's first and only food tour company. I've been running tours for almost 7 years and have lived in JC for almost 9. I've since expanded the tours into Red Bank, Princeton, and Somerville. Our local guides lead you through 4-5 restaurants or breweries in 3 hours, so not only do you get to eat the food and drink the drinks at each spot, but meet these talented chefs or owners, and learn more about the establishments and the city itself (history, arts, culture!). These VIP culinary experiences are not just for visitors! We host a lot of locals who are looking for something fun to do, celebrate a special occasion like a birthday or bachelorette, or just a casual get together with friends, co-workers for team building, or just because.
If you've been on a tour: write a review on google business! Helps TREMENDOUSLY.
If you haven't: I know a lot of local biz are pushing gift cards, so if your income allows, consider a tour gift card for mothers day, a birthday, or for your significant other or group of friends. It can be used for any tour, any time and can be used for a private tour as well! Something fun to look forward to. #staycation!
If anyone has corporate contacts, I offer referral fees for anyone who books! That is a huge way to help as one of the largest parts of my biz is private/corporate tours.
Happy to barter for free tours for help in any and all aspects of biz! :)
Lastly, of course, a share or follow is always nice!
Where to find them: beyondtheplatefoodtours.com | FB and Insta: @beyondtheplatefoodtours
Small business shoutout: All my incredible go-to BTP partners. My business is NOTHING without them and I can't wait to be up and running and sending more customers their way!!
Bottles Jersey City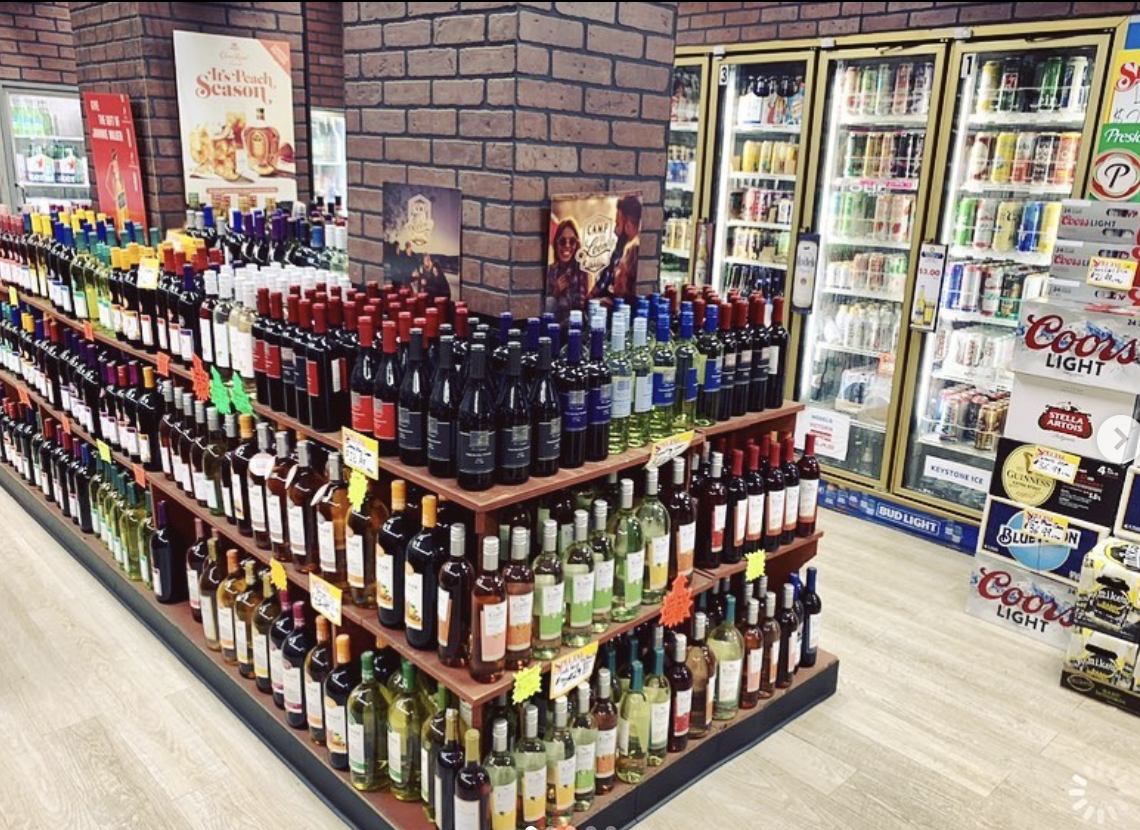 Bio + how to support: We're a local liquor store in Jersey City, located on 564 West Side Ave. We recently took over in late 2018 at age 24, and really figured it out as we went (owning a business is crazier than we thought!) We modernized it and grown the selection of wine and craft beverage immensely. We are now online and delivering to the Jersey City/ Hoboken area via our App "BottlesJerseyCity".
Message to the community: Please everyone stay in and stay safe, we'll deliver to your door!
Where to find them:Instagram: @Bottles_JerseyCity
Jax Chop Shop
Bio + how to support: Jax Chop Shop is a veteran owned Barbershop with talented Barbers and Stylists that specializes in quality grooming services for Men and Women. We have been in Bergen County for 5 years and we're opening our second location in Downtown Newark's University Heights. We are strong supporters of community events and giving back to the ones in need. Currently we've been hit with hardship due to the fact that we've been mandated to close and it being a service business, we've been unable to produce any funds for rent and expenses.
We would greatly appreciate the support of our shop by purchasing our "My Barber is Essential" or "My Hairstylist is Essential" T-Shirts. A percentage of the purchases will go to local essential workers for gloves/masks/food. We also have other items and gift cards available on our online store.
Where to find them: https://www.jaxchopshop.com/shop | @jaxchopshop
Small business shoutout: Would love to include a shoutout to anyone right now who is open and the awesome @its_jamielynn who's also supporting her community with support and masks. We will get through this.
PartyOnABudget
Bio + how to support: My name is Liz and I am the Creator of PartyOnABudget. I'm a single mom that started creating things for my family and my kids' birthdays. The word spread and I became a small business. I make all kinds of kids birthday decor from piñatas and goodie bags (with fillings) to center pieces and photo booth frames. I also do baby shower items like souvenirs, custom themed baby shower games, and corsages. I also make magnets, calendars, sports team coasters, and jewelry. I pretty much can create ALL party-like needs.
I just want to help parents and others who still want to celebrate but are on a budget, hence the name PartyOnABudget and I'm a local Jersey City resident .
Where to find them: My Instagram handle is @partyonabudget9. My email: partyonabudget9@gmail.com
Small business shoutout: I want to shout-out @innovativetreatscatering for all party catering needs including cakes Also @juicebelly for those trying to get their body right and @mysticalme for beautiful custom made products.