To be very honest, I am always apprehensive of New Year's posts because I always thought this holiday was overrated. It's just another day, another year, and it doesn't really change anything. It's also a poor excuse for us to delay goals and wishes to the New Year. All that being said, this year was unlike any other and for fuck's sake, I am glad it's over. Are things going to magically be amazing come 2021? Probably not, but I truly believe that this year has brought up lots of lessons for us, lots of ups and downs. Most importantly, it magnified what truly is important in life – health, love, and family.
I shared some of my readers' best moments of 2020 and it absolutely warmed my heart. It made me really sit and reflect on my year, all that I've been through, and what I learned along the way. It was a rough road filled with highs and lows that made me learn so much about myself and about what truly matters to me.
Pre-2020, I wasn't really living. I was merely existing. I was working nonstop trying to achieve the next goal, the next milestone, next, next, next. I rarely took any time for myself and would only "travel" when I was on the brink of a breakdown or burnout. I would joke and say, "Traveling is cheaper than going to a mental institution." This wasn't funny. It was sad. I was sad. I was burnt out. Miserable.
Not to mention, I never dealt with the pain and grief from my divorce. I was just too busy being "Chicpeajc."  Little did I realize, I had lots of healing to do in order to move forward.
As soon as 2020 showed itself, everything crumbled. Even before the pandemic hit, things weren't exactly great.
In late January, I lost my really good friend Joe Wood and was stricken with grief. I was really struggling to keep everything together. Joe was really young. He was an incredible human that just didn't wake up one morning and it hit me that life is so fucking precious, that waking up every day is a privilege. Joe's death made me realize that I could no longer go through life the way I was. I had to make a change, I just didn't know where to start.
COVID-19
If you followed this blog and my social media throughout the pandemic, you will know that I dedicated myself to covering every aspect of the pandemic locally. Instead of using this time to work on myself and heal, I did what I normally do to mask my pain – I poured myself into work. During the first few months of the pandemic, I would be up at the crack of dawn glued to the news and my phone, doing what I could to help and report everything. I did all this while also adapting to my daughter going to school online. It was brutal.
I was exhausted and depressed, and there was no end in sight.
I felt so helpless that whatever I was doing just wasn't enough; seeing all the hospitals and medical staff running out of PPE, shelters running out of food and supplies, local businesses struggling to stay open. I took things a step further and started a city-wide relief effort with my friend and partner Bryan from Premiere Vibes. We raised 37K for COVID relief and along with amazing volunteers, we ran this effort for a few months. For the first time in a very long time, I felt like I had purpose. I felt like I was doing good and it felt good.
During this time, I recognized that I needed to finally face my own demons. I couldn't go on like this anymore, so I dove deep into working on myself. I took online courses, meditated more, journaled, explored parts of me that had been shut down for years. It was brutal to say the least, but it was necessary.
I was for sure getting better but at some point along the journey I abandoned myself when I met someone right after the stay at home orders were lifted. I fell right into old patterns- dating someone emotionally unavailable, working too much and not taking care of myself. At the end of the summer I woke up and recognized that I just couldn't do this to myself anymore.
The relationship ended and a few days later I got the horrible news that my brother and his wife were in a terrible car accident. They survived by a miracle. Almost losing my brother forced me to stick to my healing journey and truly work on myself because life is too short to not be happy and live life to the fullest.
Would you believe me if I told you that 2020 was actually the best year of my life? Today I reflect on all the amazing things that happened to me this year and all inspiring stories I wrote and people I interviewed, the wonderful quality time I got to spend with my daughter and my dog, the time I spent getting to know myself deeply, and then meeting the love of my life was just the cherry on top.
Since my readers were so kind to share their happiest moments, here are my top moments of 2020.
Turkey NYE
My year began with my parents in Istanbul, Turkey. We rung in the New Year on a boat-cruise which ended up being a beautiful disaster and I wouldn't change it for the world. This trip made me really appreciate my parents more and cherish this time with them. If I knew that it would be the last time I saw them in over a year, I would have held them a little tighter that night and maybe complained less about the horrible food.
Best moment was  seeing my parents kiss during the fireworks. I love love.
Utah Park City
In early January, I went on a fun weekend ski trip with friends to Utah. We skied, ate, drank, partied, and had a great time. Skiing in Utah was so serene and magical. I am so glad I got to experience that this year.
Tony Boloney's "Chicpizza"
Early in the year, my dream came true and Tony Boloney's released a pizza using my father's special Israeli spice. This was a very big moment for me, to have a signature pizza at one of the best pizza spots in town. But more importantly, it was how much the community loved it. Being able to pay tribute to my father and my culture in the city I love was an incredible feeling. So grateful for that.
Art House Productions' Snow Ball
One of the last public events I attended pre-COVID was the ever-fabulous Snow Ball, a yearly gala celebrating Art House Productions in Jersey City. My friend and Project Runway alum Tyler designed a one-of-a-kind stunning gown to fit the theme, "The Wizard of Oz." I felt like a princess.
Bali & Dubai trip
In mid-February, right before the pandemic shook the world, I got to travel to Bali and Dubai for a 12-day trip with my girlfriend/hot mom Christina. This trip was life changing, and I am so thankful I got to do it right before traveling was essentially canceled.
COVID Coverage
I am so proud of this blog and this platform for being a source for locals on everything going on. We really dedicated ourselves to being on top of the news and going above and beyond, given our limited resources and access. It wasn't easy to be a go-t0 and quite exhausting at times, but I'm so incredibly proud. I know in my heart we helped a lot of people and that feels really good.
JC Relief Squad
We raised over 37K without any help or press, all thanks to the incredible community. JC Relief Squad delivered over 3500 meals from 37 local restaurants to over 18 unique organizations, 3800 masks, hand sanitizers in bulk, cleaning products, 2000 socks, hair products, clothes… so much I can't even remember. I am so grateful and thankful that I have a platform that was able to make this happen and help so many people.
SELF CARE SELF CARE
I basically created my own little home gym and started working out virtually with my trainer Ashley Levesque. I was able to push myself and stay consistent during quarantine and really focus on my health. As a result, I am in the best shape of my life. I also started meditating more regularly, journaling, saying affirmations daily, and focusing on being grateful. I hired a therapist and have done so much work on myself. I finally took my mental health as a priority and really feel like my life has improved significantly as a result.
Quality time with Mia
Best part of all of this for me was the amount of time I got to spend with my daughter. I've been working since she was 3 months old, and having all this time with her was invaluable. Yes it was very challenging, but I wouldn't change it for the world. I love her so much.
Social Justice
When George Floyd was killed and the protests broke out, we recognized our position and platform and really tried our best to put out info and content out there to amplify the Black Lives Matter movement; from anti-racist resources to information about protests and interviews with local activists. This was also a moment for me personally to sit and reflect on how I could do better as a human being and community member. I made mistakes in the process for sure, but learned and grew so much. It is something I vow to continue on this blog, to lend this page to amplify social justice topics and provide a platform to promote minority-owned businesses.
Killed Chicpeajc
Cutting my hair and getting a tattoo of a Phoenix
Sometimes you need to make a change. In my case, cutting off all my hair and getting a massive tattoo of a Phoenix represented the new me. 2021, I am ready for you.
Mid-Pandemic Trips
Before you say anything: I was tested before, during, and after my trips. I always wore a mask and social distanced. I stayed in AirBnb's and rented vehicles. Around June, the numbers were low-ish and I decided I needed to get out of New Jersey, so I traveled to what were "safe" states at the time. I needed it.
Atlantic City Staycation
What happens in AC ends up on the blog.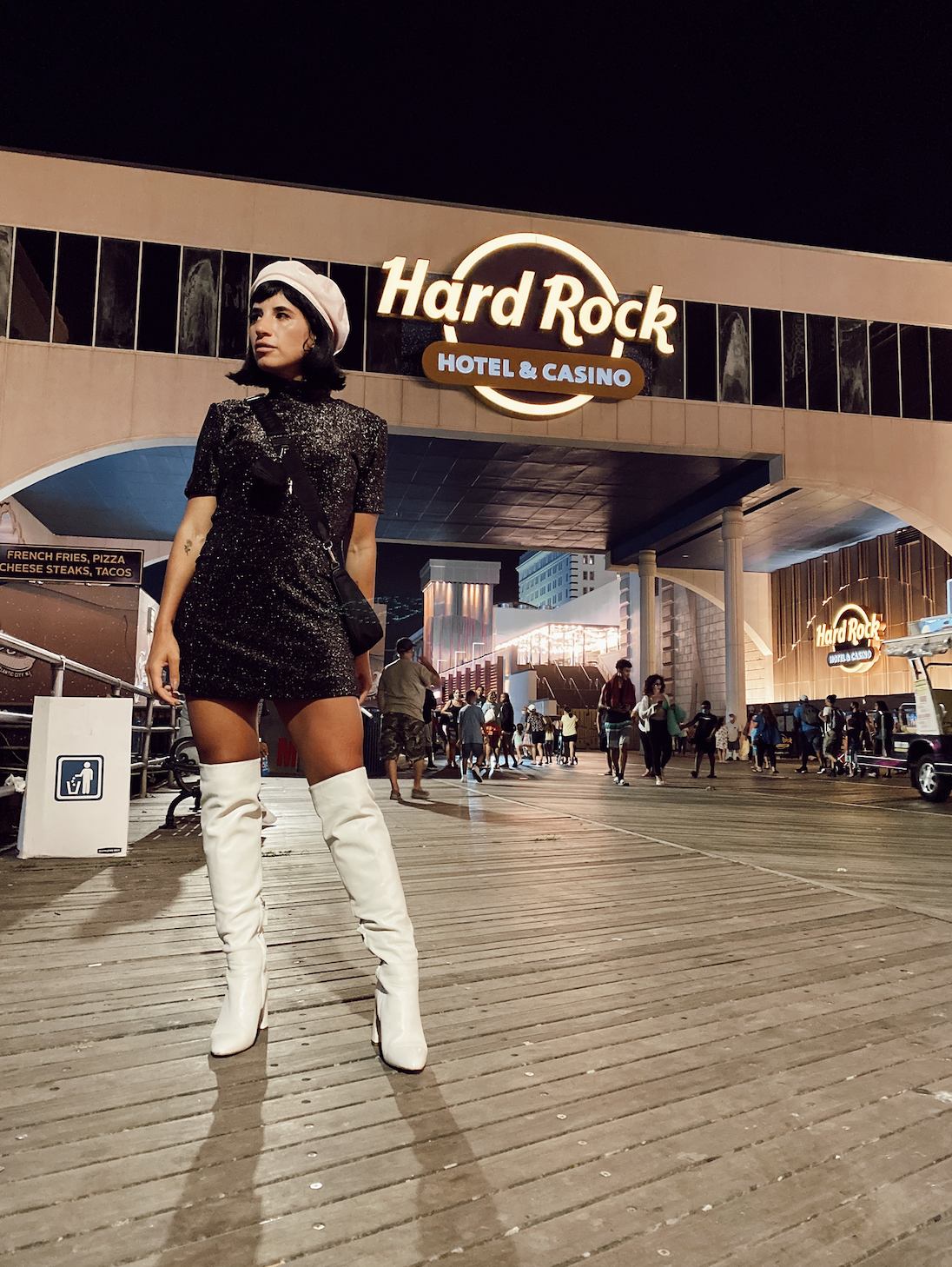 Interviews
This year, I got to interview some really awesome people. Here are a few of my favorites: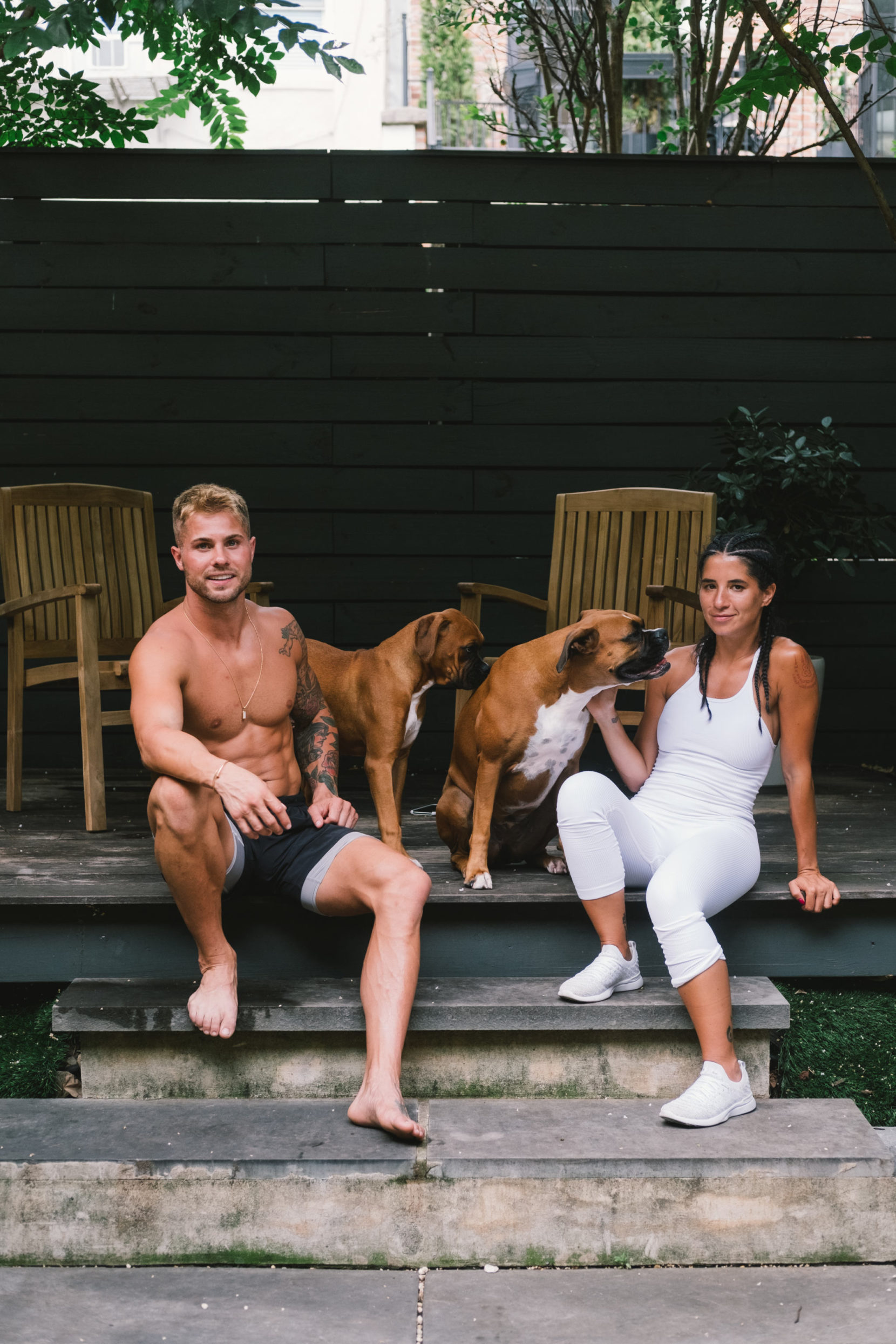 Blog posts
This year was filled with stories from my heart, an opportunity to open up and be vulnerable with the world. These were tough to write and tough to put out there but the most satisfying things I've ever written.
Met the love of my life
Like the icing on the cake. I met the most incredible man and fell in love. You all know the story already. Since this story, Tony has met my daughter, I met his family for Christmas, and I got to celebrate the holiday for the first time.
Blessings on Blessings
Lastly, I have to just say that I am so beyond grateful for this community, I was able to connect with so many people during this pandemic from all over the city. The support I've received has been pretty incredible and I feel so blessed to be doing this. I really can't wait for what's to come. I love you all so much and hope you have a wonderful end of year.
Cheers to 2021.