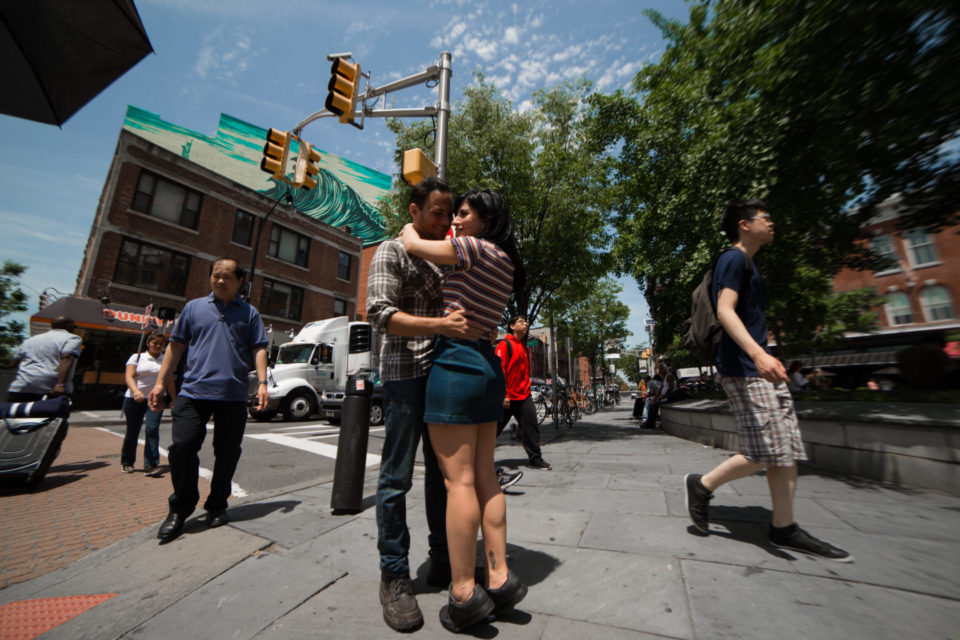 Welcome to our first Episode of Sex and Jersey City. What is this monthly column you ask? Well if you are only joining us now read the Sex and Jersey City Prelude here.
Every few weeks I will be sharing stories that were submitted to us by readers, friends and maybe from my own experiences dating in the modern digital world. The stories are told in the first person a la Carrie Bradshaw and some details have been altered to protect the people in these stories.
Hope you enjoy, Episode 1.
Episode 1: Phil The Friendly Ghost
I joined Bumble, a dating app geared towards women. It works the same as Tinder, where you swipe right when you see someone you like or left when it's a no-go. When you match, the woman has to make the first move within the first 24 hours or else the match disappears. Sounds empowering, right? Maybe an app geared towards women means less fuckboy nonsense? Well, apparently not.
I swiped right on Phil – a New Yorker, Senior Editor-at-Large for a well-known publishing company, 33 years old, a midwestern transplant who didn't give up his flannels (you would think that would be red flag, but it wasn't…).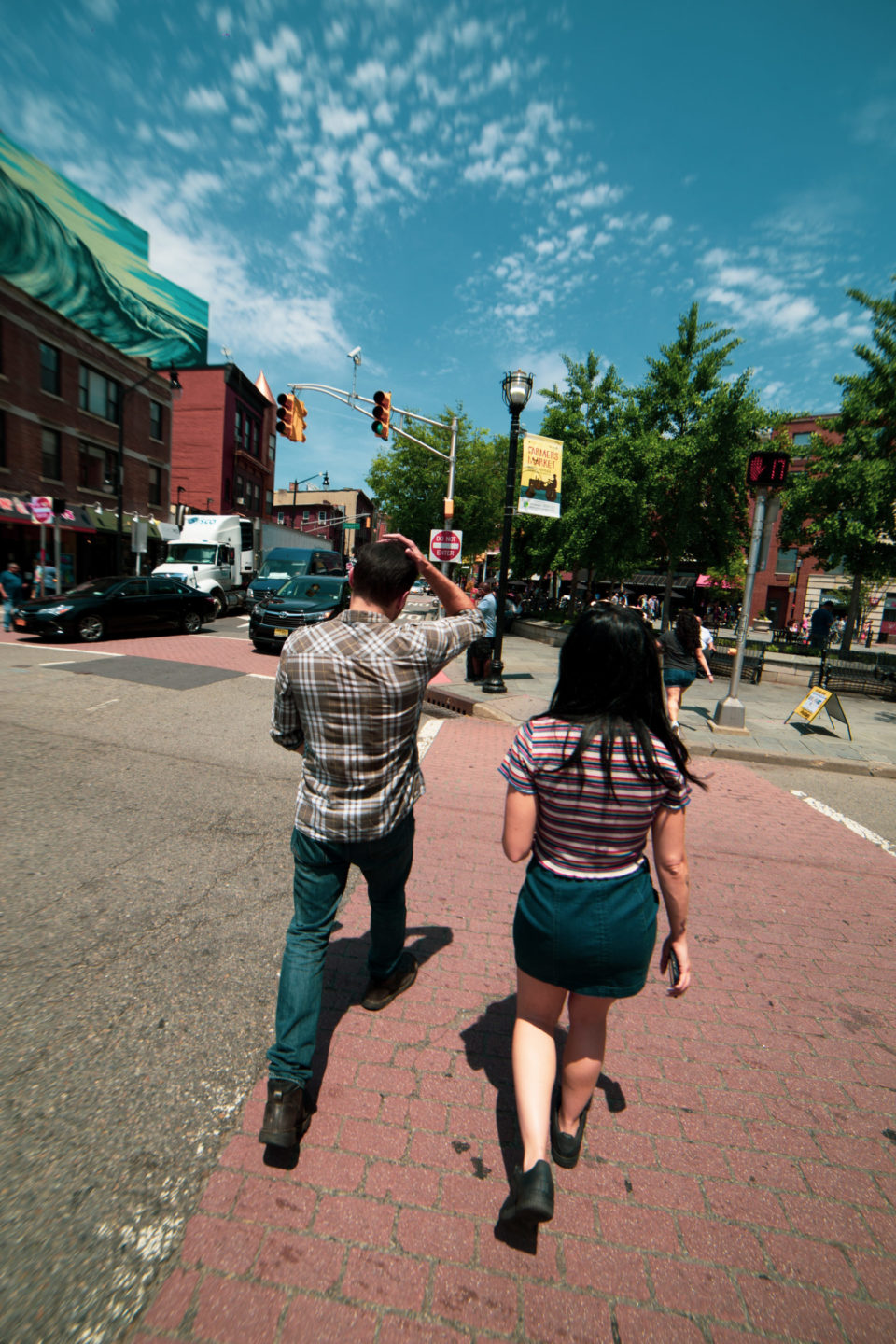 When we matched, I commented on his bio which mentioned his love for wings, and we hit it off right away. We moved to text (how fucking official) and chatted up a storm for the next 4 days, all day back and forth getting to know each other. I was hopeful.
We finally made plans to meet up at one of his favorite wing spots in Tribeca.
I am always on time so, of course, I got there first and waited for him. He was 15 minutes late! Normally this would drive me off the wall, but I befriended the bartender and bonded over drinks.
Phil walked in, it was like we already met. It wasn't weird or awkward. The bartender made the typical, "Oh I'm so shocked this is the first date, you guys seem to know each other so well." Truth be told, this was not the first or the last time I heard this statement from a bartender. Question is, is it part of the job? Do these bartenders get better tips by appeasing these hopeful women on dates? Let's be honest, when a bartender says that, we will gush to our girlfriends later and say, "omg my date was amazing, the bartender totally thought we were dating…" More on this later.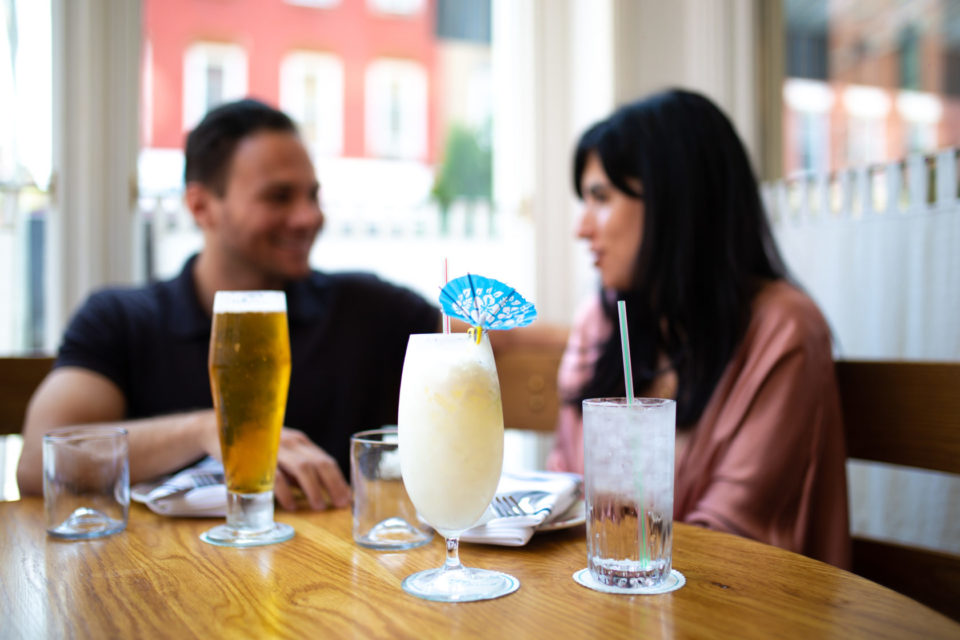 Back to Phil. The date was great. The conversation flowed, the wings were amazing of course. He asked me to come back with him to his apartment for a drink.
Quick Poll
What would you do? 
Continue the night 
Call it a day and go home, you ho 
Well, I chose A) because YOLO.
We hailed a taxi, he opened the door for me and kissed me on the way to his place. The kiss was great. We hung out all night, played video games and nothing extra happened. I swear!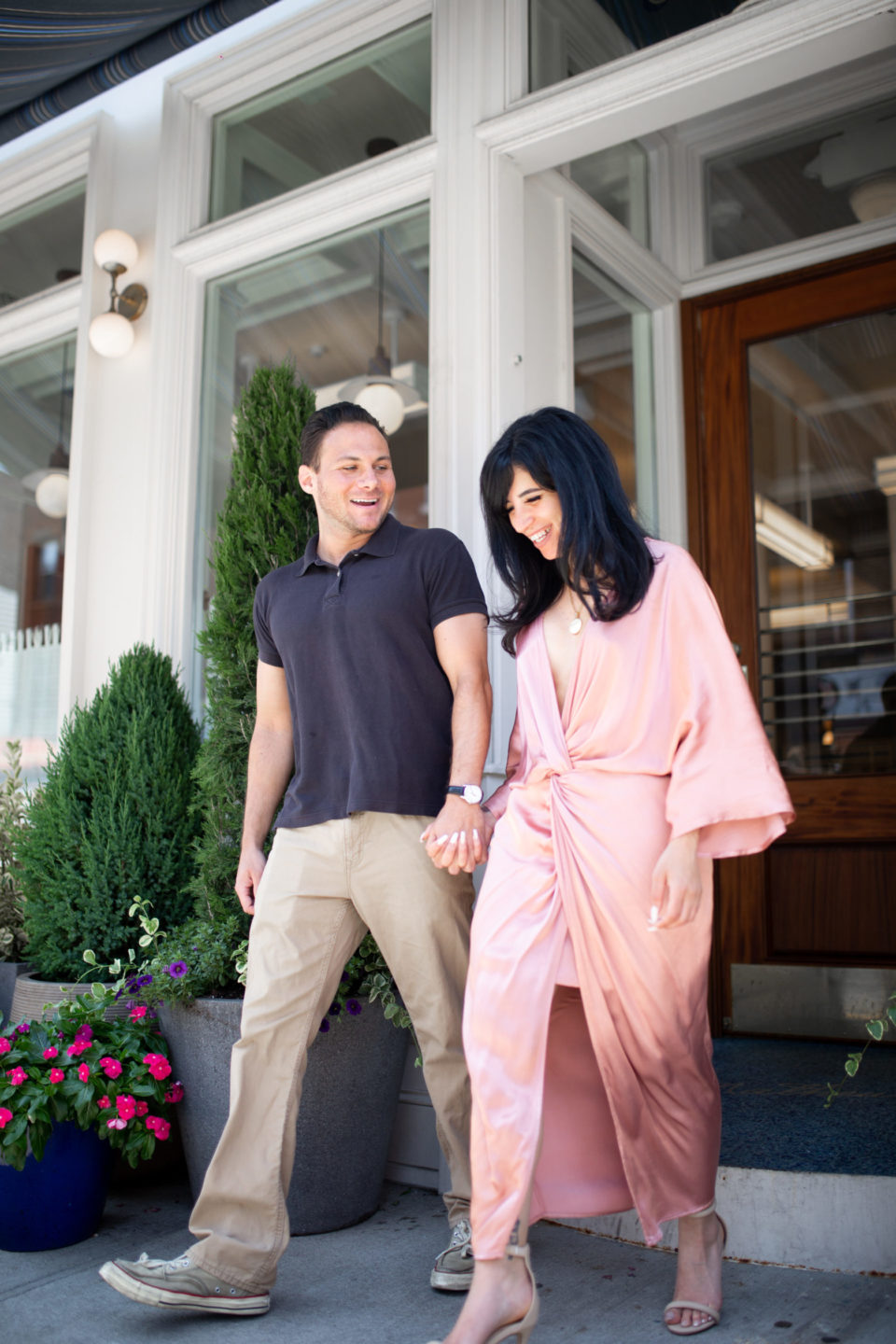 The next day, like clockwork, got the morning text saying, "It was great hanging out with you last night." So it only seemed appropriate to hang out the next very day. NOT!
Dating (just the) Tip
According to numerous sources and hours of analyzing and speaking on this topic, seeing someone you just met frequently means things will fizzle real quick. Don't be so available, keep things mysterious at first, play the game. Unless you just want to get it in, then doesn't matter what you do, knock yourself out.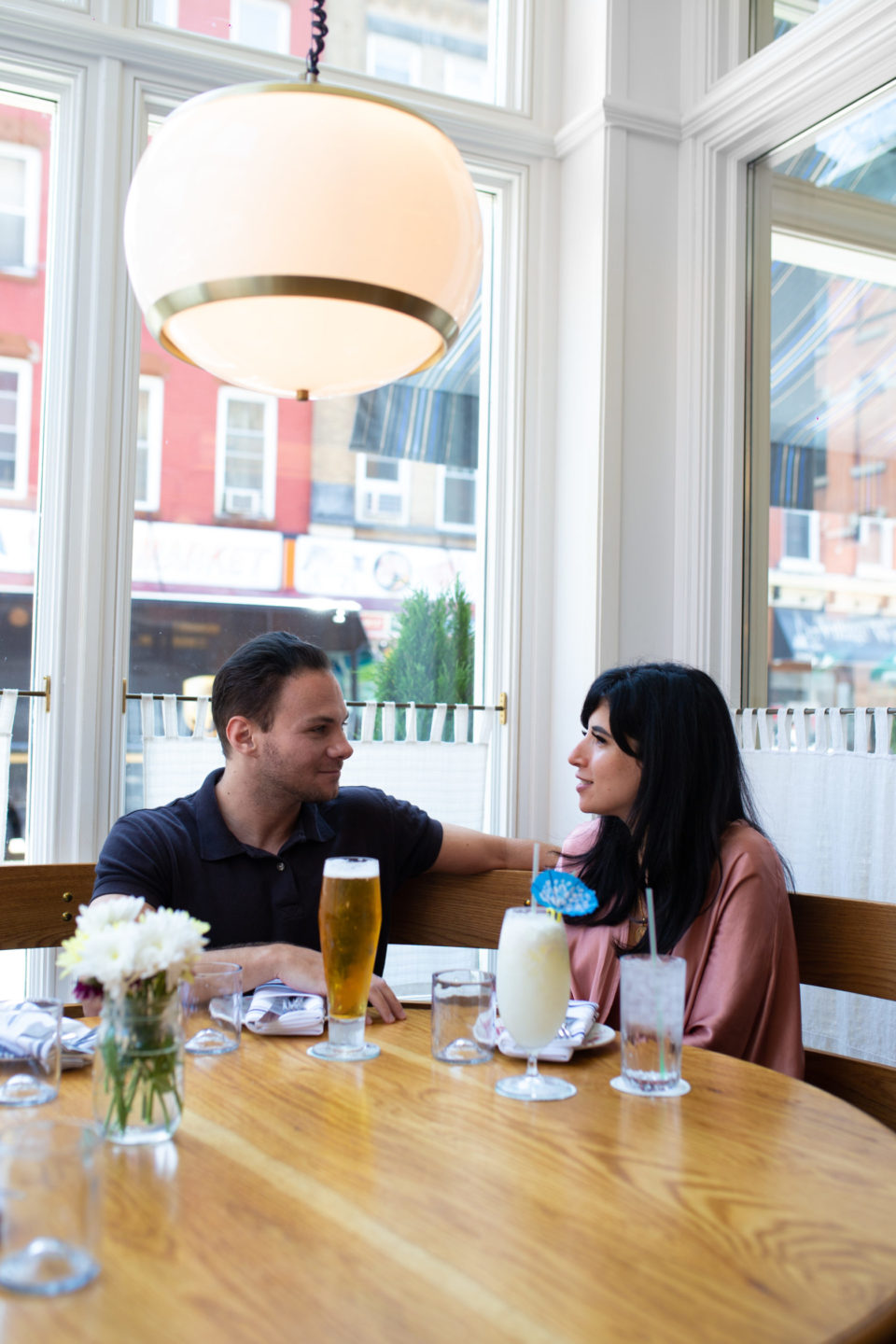 OK back to Phil. So he came over the next day (which clearly wasn't a smart move), but I gave in. I will be honest, I was horny and wanted to test the waters.
Phil came to Jersey City that night and long story short, we had sex. It was great, to my surprise. Midwestern Flannel was very well endowed and also knew how to use it. It was fantastic. For the next week or so, we were on a whirlwind romance and saw each other basically every other day.
My best friend warned me that this was not normal, and there was something off about Phil.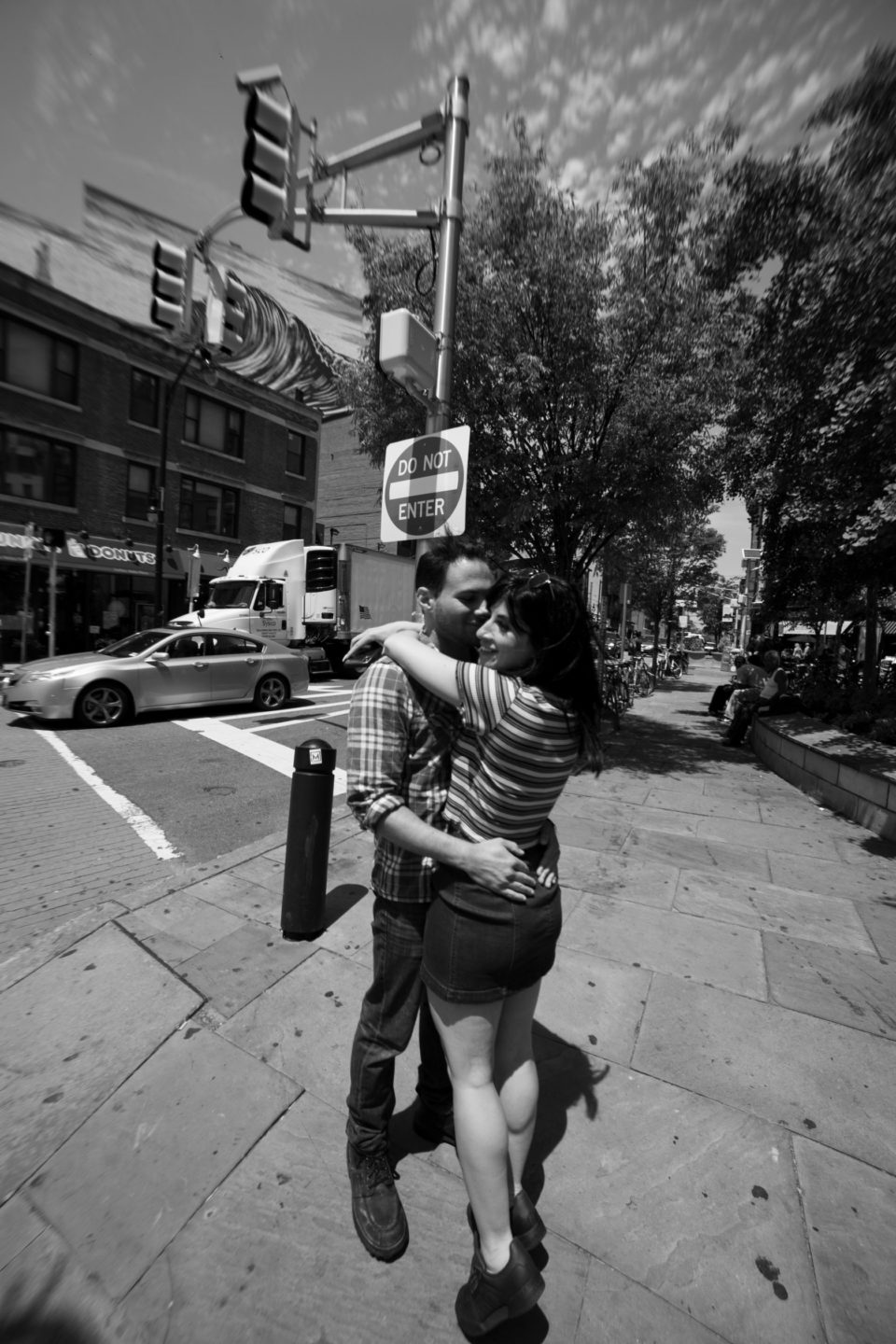 The "having a lot of sex" was not a red flag but during this time with him, he would continuously talk about future plans, even bringing up marriage, kids, and meeting families. Normal people would run for the hills, but I ate it all up.
This went on for 2 weeks. We would go to each other's apartments, go on dinner dates and have sleepovers. He was extremely affectionate, kissing me in public and showing signs that this was working… maybe working too quickly?
One morning, I left his apartment and we walked to the train together. He was going uptown and I was going back home to Jersey City. He walked me to the subway entrance, grabbed me and kissed me, then said I'll text you.
He texted me a few hours later, we chatted a little and then it fell off. I sent him a text asking what his weekend looked like.
I never heard from him again.
Phil Ghosted Me.
Dating Dictionary:
What is Ghosting?
"Ghosting is breaking off a relationship (often an intimate relationship) by ceasing all communication and contact with the former partner without any apparent warning or justification, as well as avoiding or ignoring and refusing to respond to the former partner's attempts to reach out or communicate" Wikipedia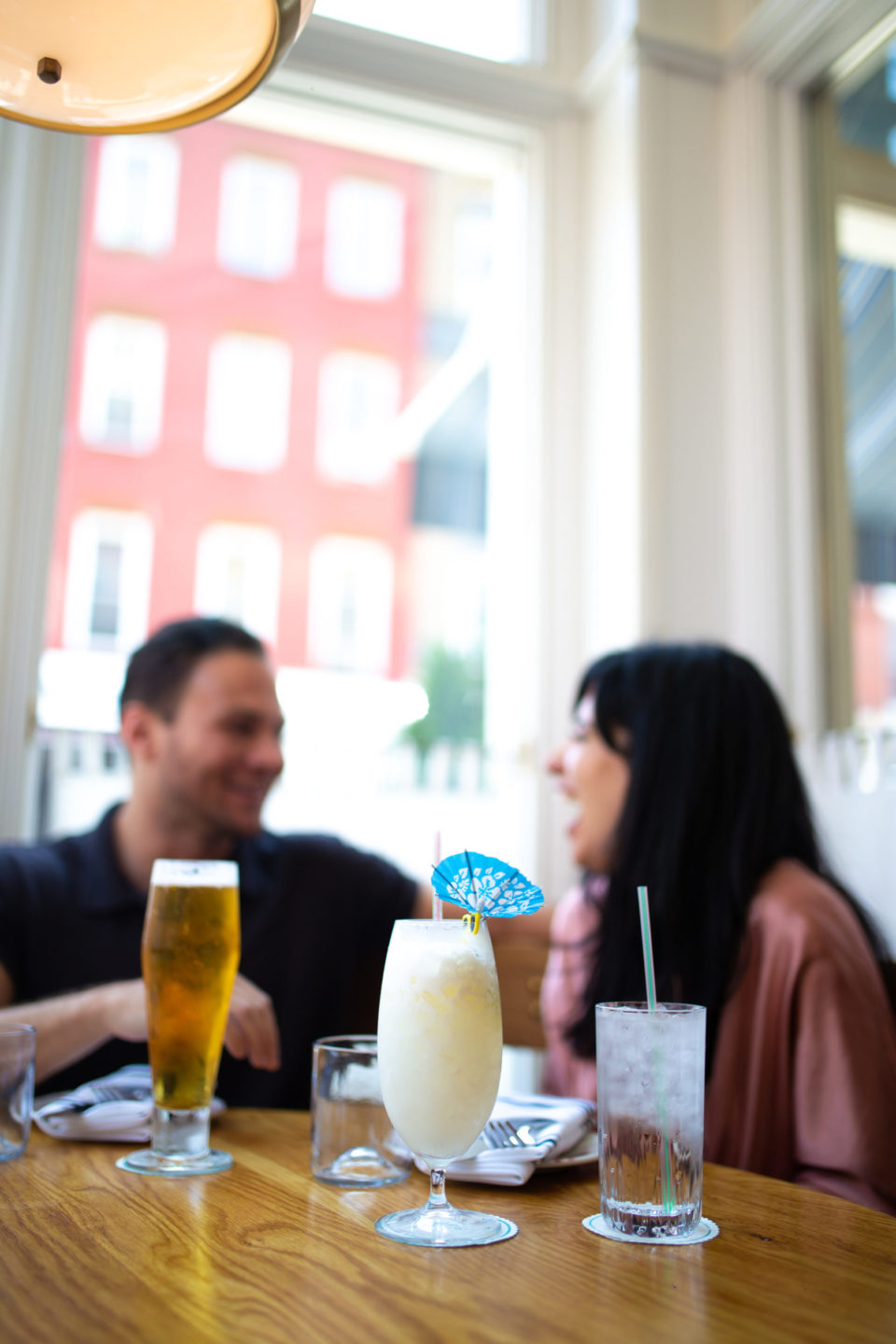 I was confused, for a hot second, but quickly realized it wasn't meant to be. And the red flags were there all along. How can someone talk about future, kids, etc. with someone they barely know? Lesson learned.
Where is Phil now?
I feel like reading this over, we all need some sort of closure, right? If you're reading, you are probably expecting some sort of dramatic ending. But that is the problem with dating in the modern digital world – people disappear all the time and there is NO closure. You are left wondering what you did and why it happened. The thing is, you'll never really know.
Months later while out with my best friend (who was right by the way), I saw that he was still following me on Instagram and watching all my stories, so I drunk texted him.
Me: So you ghosted me, huh?
Phil: Yeah, I sowwiess
Me: Cool, just wanted to confirm.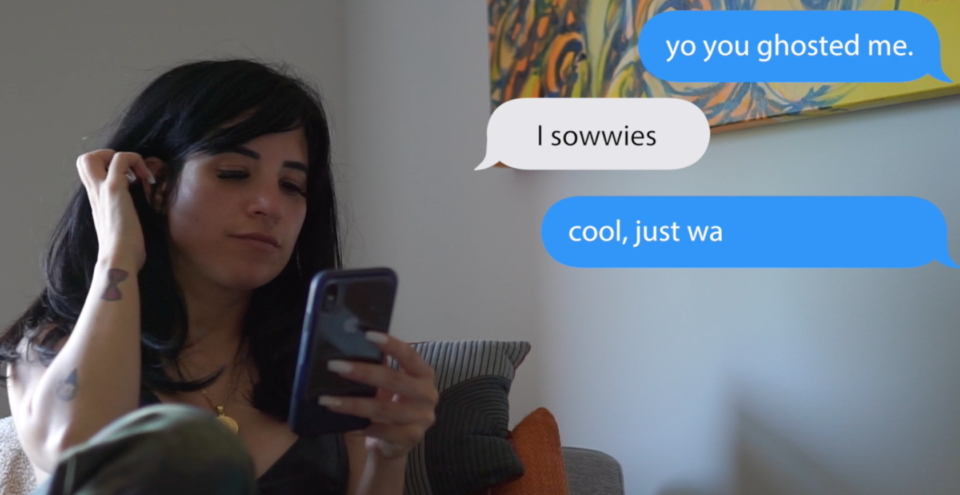 And that's it folks. That is your grand finale.
xoxo
Sex and Jersey City
To submit your story, email us: info@chicpeajc.com